My kids are never going to be professional sports players
- 6 minutes read
- 1158 words
My boys take hockey lessons and swim lessons weekly and we ski every single weekend. They've definitely skied more before they turn six than I had until they were born. The have probably skated a couple hundred hours now and played a few friendly games of hockey during their learn to play clinic. They've told me they want to be soccer and hockey players after just a few games. They're already skiing Black Diamonds (though NJ ones). They can float somewhat independently and know a few strokes. Yet despite that, they will never be professional players and that's fine with me. I guess that makes me a weird dad, at least around here.
At all of these venues, I see parents, usually dads, projecting their desires on their kids to become professional players or Olympians. These usually seem like the aspirations of dads who achieved some level of success, but not what they had ultimately aimed for. At hockey, it's dads pushing their tiny kids to skate harder, faster, or attempt the next challenge, often times when the child is clearly exhausted or more interested in just skating around. At soccer and basketball it's the town dads who seem to have professional coaching aspirations for themselves yelling at their kids to try harder. These are at kindergarten level clinics where there isn't even a game. I can't imagine their behavior when there are actual stakes.
I don't want to be that kind of dad. First of all, I'm not athletic enough and never played a sport enough to have a strong drive to push them toward a lifetime of sports or even coach them. Second, I don't feel that is the kind of relationship I want with my kids. And third, we're already too late and lack the kind of systematic support needed to excel at the elite levels of these sports. To me, the reason to spend so much time at these activities is to spend time together bonding and to help them develop a healthy life long relationship with fitness and activity.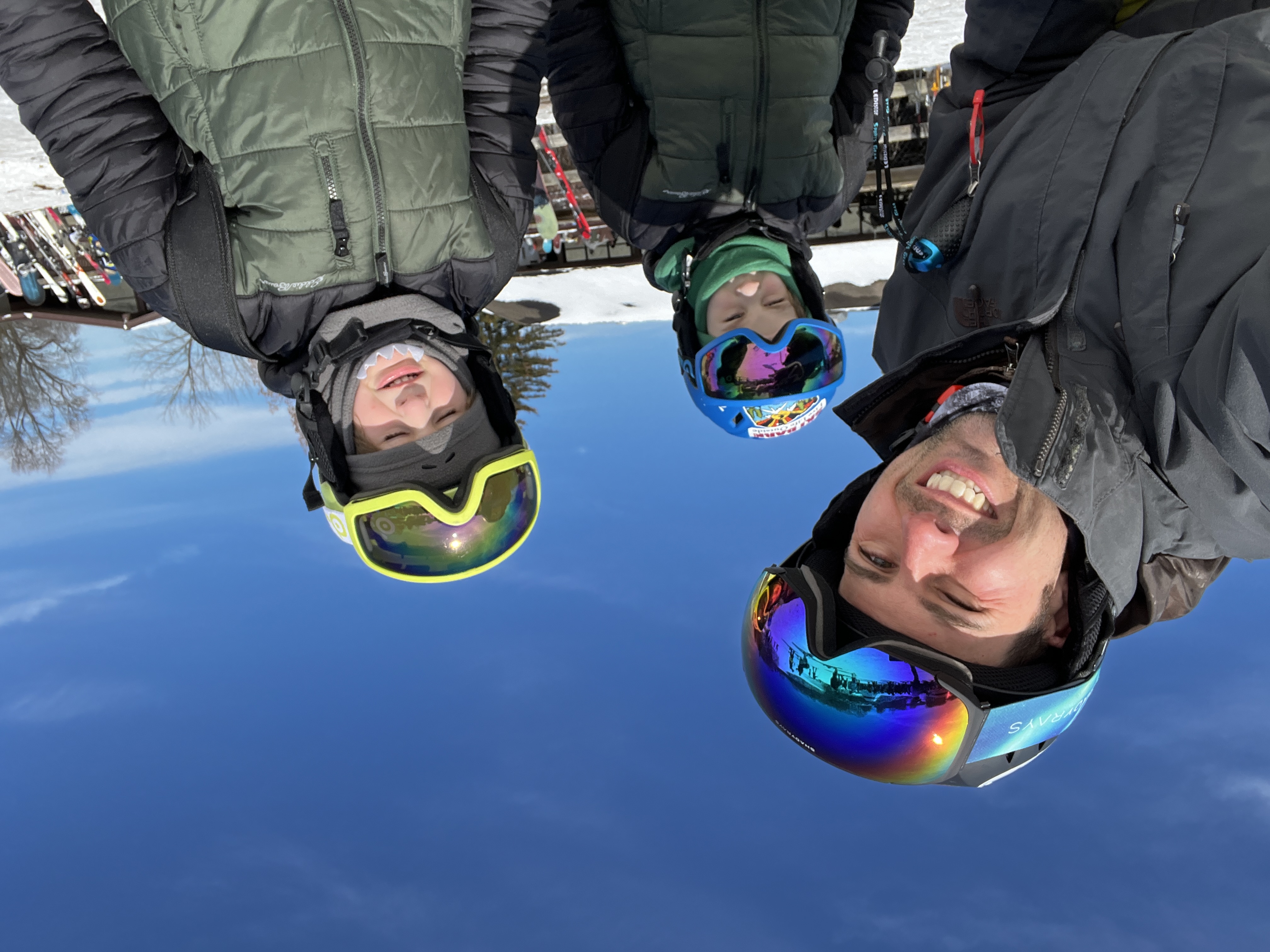 I may have initially thought there was a chance of the kids reaching elite level when we first started skating and skiing. There's still a chance that they may get there, or some level below like playing in college. But that's not the primary motivation these days. Instead, I just want them to enjoy playing a sport, participating in team activities, finding enjoyment and satisfaction in getting better through hard work and practice, and staying active and healthy. It would be great not to have to pay for college, but I'm not going to push them with a single minded determination toward that goal.
Had we raised them in Minnesota, Wisconsin, Vermont, or some other haven of hockey and winter sport, maybe things would be different. Sure, some NHL-ers and even Olympians (both women and men in 2022) have come from our area, but it's certainly not the norm. Without the support structure around them of other elite level players and the competition level, the chances of reaching that level are slim. Of course that doesn't mean we won't keep up with the lessons and start games soon, but I'm not going to lose any sleep if they don't go pro.
Skiing is even more so. I started them two years ago to get a head start and get them comfortable on skis, not realizing just how fast they'd pick it up. Even this year, I figured we'd go a few times to make the most of our season pass. My goal was getting them to the point where we could have fun family ski trips when they're older, and we're already at that point. A year ago we took our first trip up the real mountain and today they're able to ski every single trail. They even managed legitimate blue runs in Vermont and I'm sure will in Colorado too. It has rapidly become my favorite thing to do together and I look forward to the weekend for our ski day all week. I fell like it's become the primary daddy and them time.
Still, growing up in New Jersey probably won't mean a lifetime career in skiing. The facilities around here are great for learning and for us to spend a fun day together, but they're not going to become elite here. Unless we moved to Colorado, Vermont, or somewhere else in the Rockies, they won't be able to get the regular training and challenges necessary to get to a professional level. Instead, my goal with them is for them to be better than me and enjoy it just as much or more. I want them to look forward to our ski trips the same way I do and to be able to share a love for being outside in nature on the mountain with us and their families.
Even though they started skating at age 3, they're already behind on hockey. They are great at skating, far better than me, but there are smaller kids with pushy parents that are already doing full hockey turns and skating backward beyond them. These kids pretty much live at the rink so it's no surprise, but it's disheartening to spend hours and days at the rink each week and have other kids lap them.
Skiing is a different story. Here on the East Coast, most parents ski recreationally only, so kids start later with the goal of just enjoying days on the slopes. Most of the time my boys are the youngest kids on the mountain and absolutely the most confident in their age range. Out West though it's quite different. Kids start much earlier and spend far more than the occasional weekend on the mountain. Parents put them in race camps and mountain schools so they get great very fast. We just don't have those options here and even if we did I wouldn't be driving an hour each way to our closest mountain for it. Unless somehow the practice now translates to incredible talent and they get selected for a program out west, it's going to remain a recreational sport for us.
This is all ok. It's time for me to let go of whatever secret desire I had for my kids to be pros at these sports. If they do, great, but I'm not going to pile that pressure on them. I'm going to continue to encourage them to do and play what they like, especially if those happen to be sports I like. I'd much rather sit and watch kids play hockey than baseball. Our ski days have become our main bonding time together and our trips have become exciting annual events we look forward to. I'll leave the delusions of major league sports to the other fathers in town and actually enjoy the time they spend at this level now. It will be happier and healthier for everyone anyway.