The future of cars is electric, and it's already here in Norway
- 7 minutes read
- 1359 words
I'm sitting in our apartment in Bergen, Norway and out the window, parked on the street, I can see a full range of electric cars. There's a Kia Niro, Hyundai Ioniq 5, two BMW i3s, and both a Tesla Model 3 and Model Y. This is what the future looks like and it's fully electric. With demand in the US growing, and now California banning the sale of internal combustion (ICE) cars by 2035, the US might look a lot like Norway in a few years. I'm looking forward to it, because I think the cars look great.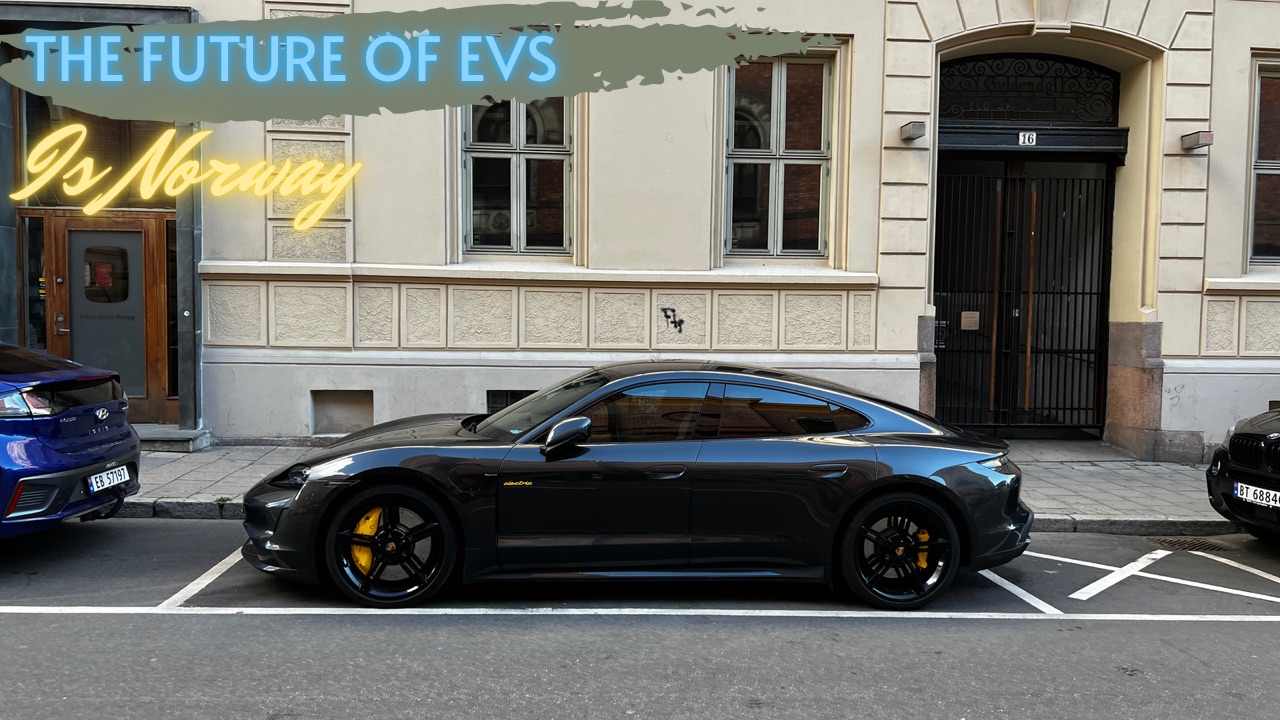 I used to care a lot about cars. I read the big blogs, followed each manufacturer's roadmap, and tracked the new cars that came out each year. But then, between getting busy with the kids and cars stagnating a bit, I stopped paying attention. I also love technology and keeping up with the latest and greatest in phones and gadgets. But in the last few years that has also become boring as the market has largely stabilized and there is less and development happening there. But in the meantime, the car industry has been getting exciting again with new models for EVs that are pushing the boundaries of design now that they are freed from the constraints of designing around engines and driveshafts and transmissions.
In the US, people are starting to branch out more to Evs, but almost all are Tesla. While you see a good number of them here on the streets in Norway, including even a good proportion of taxis, they are not even close to cars you see most often here. Europeans have traditionally tended toward smaller cars, so the ones I'm actually seeing the most here are either VW ID.4 (and ID.3 which we don't get in the US), and the BMW i3 which you see every once in a while in the US, but the short range keeps most people away. But there are also Porsche Taycans (they even get an awesome looking station wagon version we don't), Kia Niros (we technically have these but I've only ever seen one), Hyundai Ioniq 5s, and a ton of Mini Cooper Electrics. There are Polestars, Volvos, BMW iX3s, Audi e-trons, Skodas, and Opels. There are tons of Nissan Leafs, a car that gets too little credit for bringing a mass market EV with good enough range. Even the city busses are all electric. We've seen almost as many Mustang MachEs here as we have at home.
A big reason for this is that the infrastructure is better in Norway. Most people don't commute far or go far from their home charger, so fewer public chargers are needed. But even the fast charging situation is way better because there are far more chargers, pretty much at every highway rest area. Instead of the competing networks between Tesla and everyone else, the Tesla stations already use CCS, the same standard used by every other manufacturer. Despite being a country rich from the offshore oil fields, Norway has made it incredibly easy for people to live with Evs.
Now, with California banning the sale of ICE vehicles by 2035, and a dozen states looking to soon follow suit, the US might actually start to look like Norway soon. Even before this move, EV sales were picking up and demand was so high that most manufacturers can't keep up. Customers are waiting months and even years for some Evs. Manufacturing will eventually pick up and more will shift focus from mass producing ICE vehicles to Evs, and with it, our streets will start to look more like Norway. Hopefully that will also mean more variety. For as much credit at Tesla deserves for shifting the market and making Evs cool and desirable, they aren't the only option and more competition is a good thing. The companies that have embraced the change like Ford, Kia, and Hyundai are already seeing huge rewards, so hopefully the others that haven't shifted focus will also do so soon. Customer need more options across the range of vehicle sizes, prices, and range, and the bulk of the offerings are pretty similar right now with almost everything being either a compact crossover SUV or a large family sedan. More options will bring more people to the world of Evs and allow them to replace gas cars.
In order to get there though, our infrastructure needs to come a long way. Our country is built around the car, with a huge proportion of the population requiring a car for daily commuting and getting around. We don't have the same public transportation infrastructure as Europe, nor do we embrace cycling anywhere near as much. It would be far better if we could actually build infrastructure for these, but that seems unlikely. With so many people living in suburbs and rural areas that need range in their cars on a daily basis, we're going to need more charging infrastructure as part of the complete switch that is going to happen. We need charging to be as ubiquitous as gas stations are now. Unfortunately, we're a long way from that and so far the installation rate of chargers is being far outstripped by EV sales. To further complicate it, there are many places, whether in dense cities or out in rural areas in the country, where it just won't be feasible to get enough space or power to people to charge up. Many people also don't have the ability to charge at home, especially in apartments, so we will need a tremendous capacity for charging all the cars that will soon be on the road. Norway doesn't have this problem anywhere near the same scale, so they haven't had to address it. When the US shifts, it will cause massive problems if not addressed.
I love walking around the streets of Bergen and trying to identify all the futuristic looking Evs. They may not get Lucid or Rivian cars here now, but they have so many other makes and models we don't have access to. Since these cars don't have to adhere to traditional car design built around internal combustion engines, they can look quite different and unique. Many have unique paint colors or flashes of electric blue (which seems to be the standard in identifying an electric version of a car). Even the delivery and business vehicles tend to be electric versions of the trucks we have. I saw a brewery delivering beer from a Polestar. It feels like the ICE vehicles are the odd ones here; a relic of an older time. Soon the only ones on the road might be marked as historic.
I'm looking forward to the US following suit. I think Evs are more exciting, both visually and performance-wise, than ICE counterparts, and I love driving mine. We're still at the beginning of the adoption and right now, most manufacturers are trying to make their offerins similar to non-Evs to make it easier for people to adapt. Tesla, now Rivian and Lucid are probably the furthest from traditional cars, but they are still very recognizable. With Evs though, since the whole drivetrain can be made as a skateboard with motors and batteries under the frame, Evs can really look like anything. I think in the future we'll see some manufacturers, probably new start ups first, try completely different designs that don't look anything like cars do now.
Wandering around Norway feels like living in the future. There may not be jet packs or flying cars, but I can glimpse what the future of cars in the US will look like. There's more pressure to get there quickly, and customers have clearly shown they want to get there too. If we're able to increase competition and build out the infrastructure quickly, the future of the US may look a lot like Norway does in the present. I don't care much about autonomous driving and robo-taxis, but give me a future where Evs are the prevalent vehicle on the road (or bikes or trains), and I'll be quite happy. That, or maybe I should just move to Norway.