Will we actually be able to ski as a family when the kids are grown up?
- 8 minutes read
- 1561 words
I have been taking the twins skiing since they were three and a half years old. This year, we not only got season passes to the local mountain, but have a couple of family trips planned both up to Vermont and out to Colorado to ski with friends. They're starting to get pretty good at it, and I no longer need to take them on leashes or pick them up every ten seconds. We're even doing runs down the real mountain now, not just the bunny hills. But, with the ski season shortening each year, tickets getting more expensive, and the lifestyle that goes with ski culture, will we actually be able to take the family ski trips I dream about when they are adults?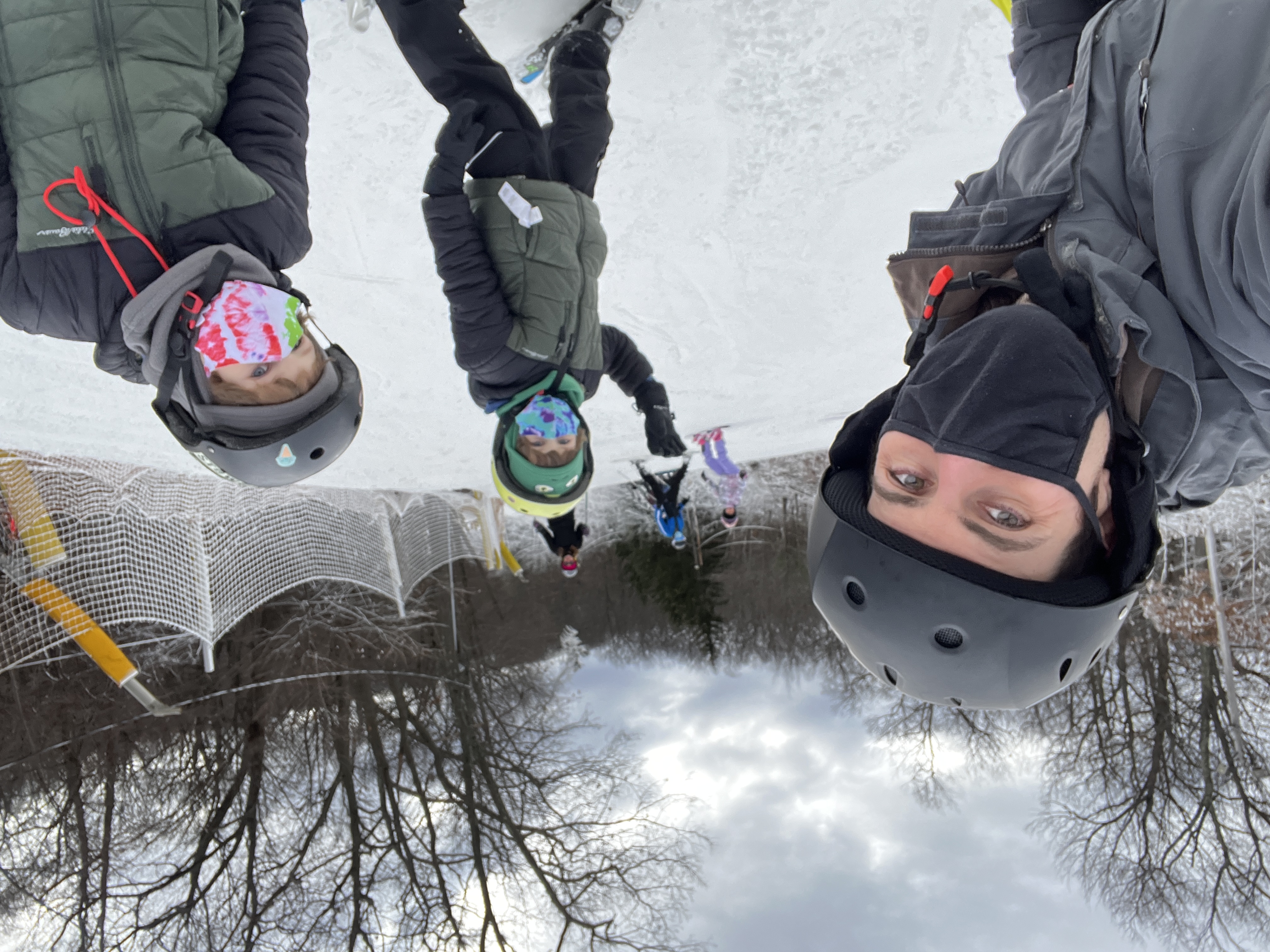 I love to ski. From the time I took my first lessons and joined the weekly SKI Club in High School through my rediscovery of the fun of skiing in the last decade or so, I've found it's a great way to get outside, enjoy nature, get some exercise, and a reason to travel and experience new places. As an adult, I love the Apres-Ski culture and how great a refreshing beer and a nice meal taste after a day hitting the slopes. I now own my own skis and thanks to trips with friends, have skied at several spots up the East Coast, out in the Rockies, and in Whistler. Planning a winter trip to ski is one of the pivotal events on the calendar I plan around and love to do research for. With that in mind, I wanted to get my kids into it as well.
Along with skating, there's been no clearer indicator of how quickly young kids can grasp and improve at activities with practice. From two seasons ago when I first got them on skis at a tiny hill near us to last year when we started at the local mountain on the learn to ski hill, skied a few days in our back yard after a snow, and a lesson and full day on the slope up in Vermont to cap off the season, I saw them make huge strides in getting down the hill. Right at the end of the winter, they took their first runs down the actual mountain with me, ditching the leash backpacks and going all on their own.
This year, looking for a regular weekend activity for them, I picked up season passes for us way back in the spring. We've already gone twice in the week that they opened, and we went from an initial rusty first run full of falls to several runs where neither fell at all. We even manage to stay together as a family now after they learned to wait and look for us before heading down after taking off alone one time and getting scared when they couldn't find me. We haven't practiced the chairlift much because the local slope has a unique stand up gondola that is actually perfect for me handling all of our stuff and not having to worry about getting two kids on a lift without falling.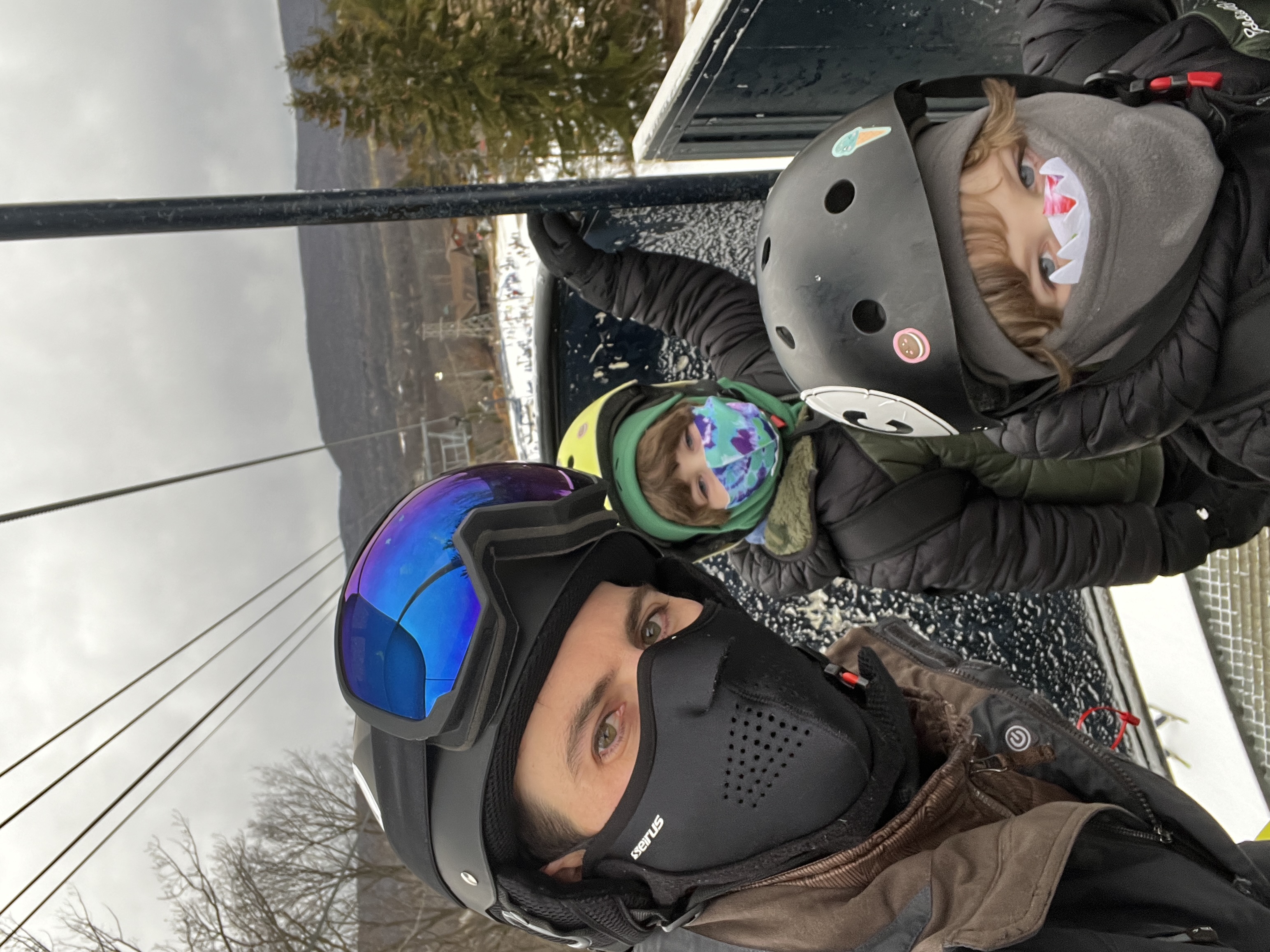 Our goal is to get good enough to enjoy some full day adventures out on the slopes and up the mountains in Vermont at Stowe, and in Colorado at Beaver Creek and Vail with our friends later this winter. Rather than hang out all day on the bunny hills, we want to get as far up the mountains as possible and enjoy the longer runs on the real mountains since the local mountain is less than a ten minute run for us now. With how quickly they are progressing, I actually think we might be on some blue runs by the end of the winter. The biggest limiting factor for our days is more likely how many runs we can get in before they need to stop for snacks and food to keep the blood sugar high enough to avoid crashing. After all, I do want it to be fun for them and for them to enjoy it rather than focus on making them ski. My long term goal is to have them get good enough and enjoy it enough that every winter we can take a family ski trip.
So with them improving already, that only leaves the other two family members off of the slopes, but we're already planning on how to address that. I learned the hard way, several years ago, that while I might be able to teach the kids to ski, I am not the right person to teach my wife. After one day on the slopes that went awry, she's only just now starting to consider taking lessons again. I actually believe we need to start now because the youngest child will likely pick it up so fast when he starts in another two years that if she doesn't get a head start, we'll all be skiing black diamonds and back bowls. Plus, I'm really going to need the help in teaching him while the other two are sending it down hills. So, my fingers remain crossed that she'll decide to take up lessons while we are in Colorado this winter.
Assuming that we all get out there on the slopes and in a few years, can fully ski together as a family, we should have several years for family trips before the boys start going their own ways. But how many years will we actually be able to get big trips in with the way skiing and ski culture are moving?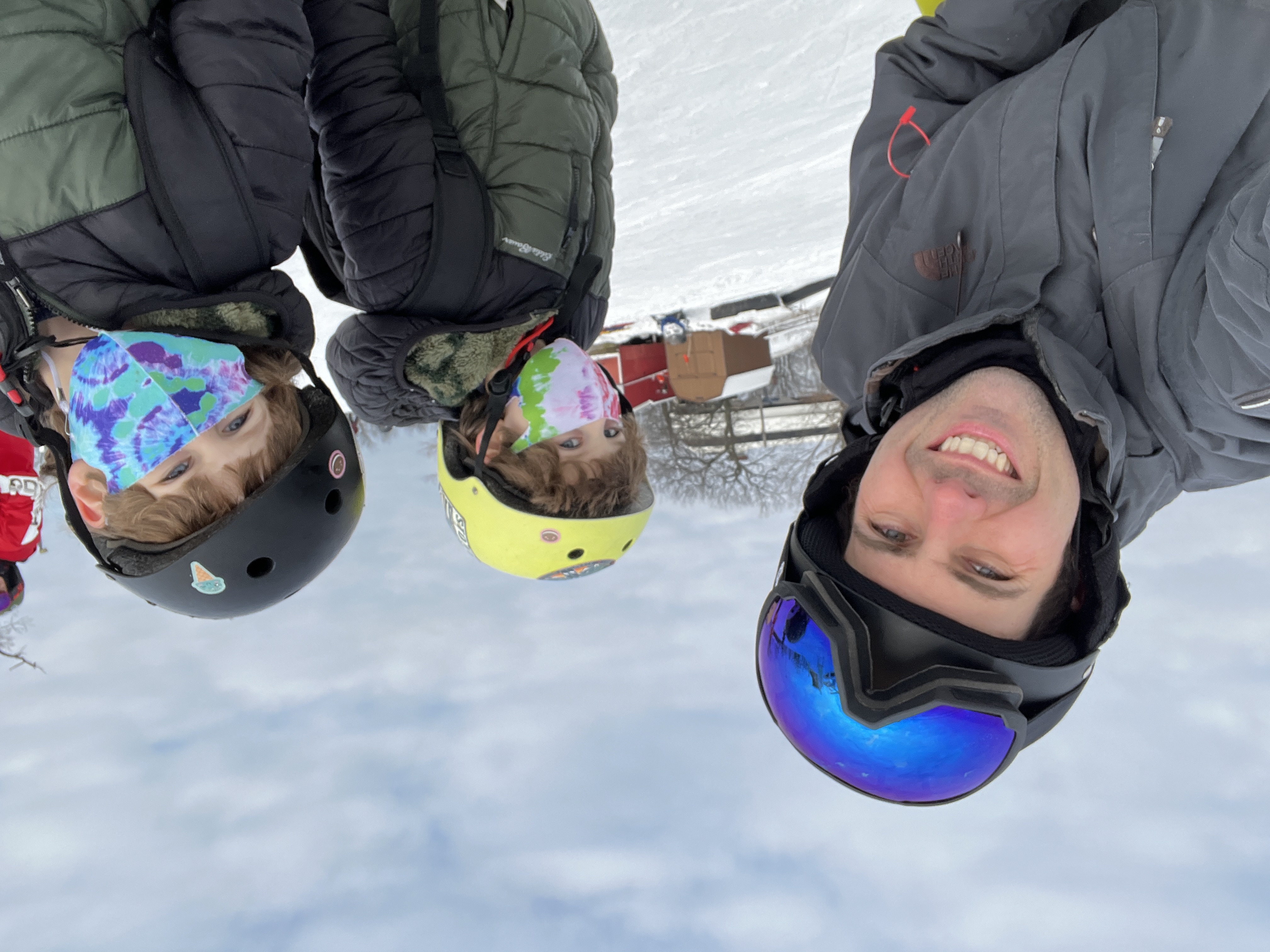 First, and undeniably the thing we feel most prevalently now is that Climate Change is here and is already starting to take away chunks of the ski season. Parts of the Rockies have far less snow this season than normal and have been seeing less snow and shallower base depths for several years. The local mountain we rely on had its latest start ever this year and is still limited to a single run on each peak. They've been able to blow snow continuously to keep it open, but regular December temperatures over 40 degrees (some up to nearly 60) and a ton of rain this year have made conditions poor and prevented expansion. New England has received less snow than typical by now too. On the other end, the season is also ending earlier as snow melts in March and April now.
With a compressed season, it means that despite lower overall numbers of skiers, the resorts feel more crowded and it's harder to find weeks that work. The peak weekends, holidays, and even school breaks are now booked up much sooner and the trails are congested. There are fewer options to get away in March and April because of the risk of the snow disappearing. As a result, tickets are getting more expensive and harder to come by. There's also been huge consolidation of the resort ownerships in the past decade or so with Vail Resorts buying up many of the large and most popular resorts in the Rockies, the Northeast (including our favorite, Stowe and even Jack Frost / Big Boulder), Whistler, the Tahoe Area, and even in Europe and Asia. Ikon, while a bit smaller has been gobbling up some of the other big names. Together, this means that tickets might be cheaper when spread across multiple resorts like we've been doing, but individual tickets are way more expensive than ever before. What has always been an expensive hobby has only been getting more so.
On top of all of this, the pandemic has made things worse as well. People are excited for family safe activities, especially outdoor ones with limited contact like skiing. However, the pandemic has resulted in staffing problems for the results from lift operators to instructors to resort staff, meaning that lines are longer than ever, there's less availability, and everything is more expensive while workers make less and have to work harder, leading to more quitting and furthering the problem. Along with this, the culture of ski towns and resorts has become less outdoorsy and rustic and more buttoned up and boujie, losing some of the things that used to make it fun and exciting. Now, the villages around ski bases are filled with the same shops and restaurants owned by the resort and everything is just a little bit more of the same. It makes things easy when traveling with small kids, but the ski culture has certainly shifted and lost some of what made it special in the past.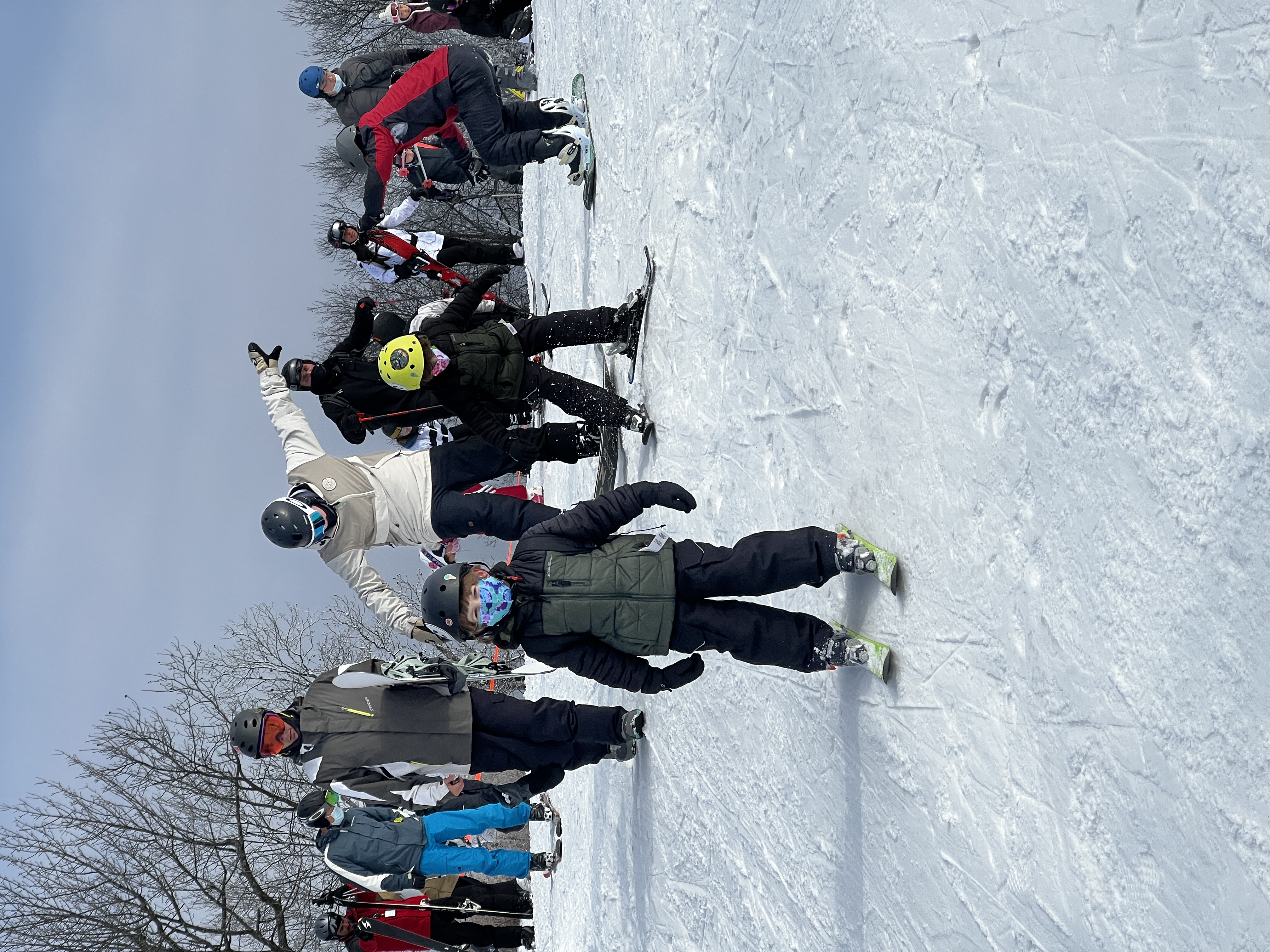 Putting it all together, even while the kids are starting to really pick up skiing and get to the point where our first family ski trips seem realistic and close, it also feels like the future of such trips are most in doubt. Between the ticking time bomb of Climate Change reducing the ski season and adding uncertainty to planning and the increasing prices and crowds, it's harder now to imagine these family ski trips far in the future than it did before. It feels a bit like a race against time to get in as much skiing now and make the most of these trips with our kids while we can. At least they're picking it up faster than expected, so it seems we'll get a head start.