The Golden Age of EV Ownership is about to end
- 7 minutes read
- 1355 words
For the last several years, owning an Electric Vehicle has been about as good as it can get. Sure, there are headaches still between the pain of ordering and actually getting one, the cost, and the availability of chargers everywhere you might want to go, but for the most part, it was a Golden Age where you could order and get a car fairly quickly, tax credits were widely available and simple, chargers were plentiful enough but never packed, and each car seemed unique and different. But all of that is changing soon.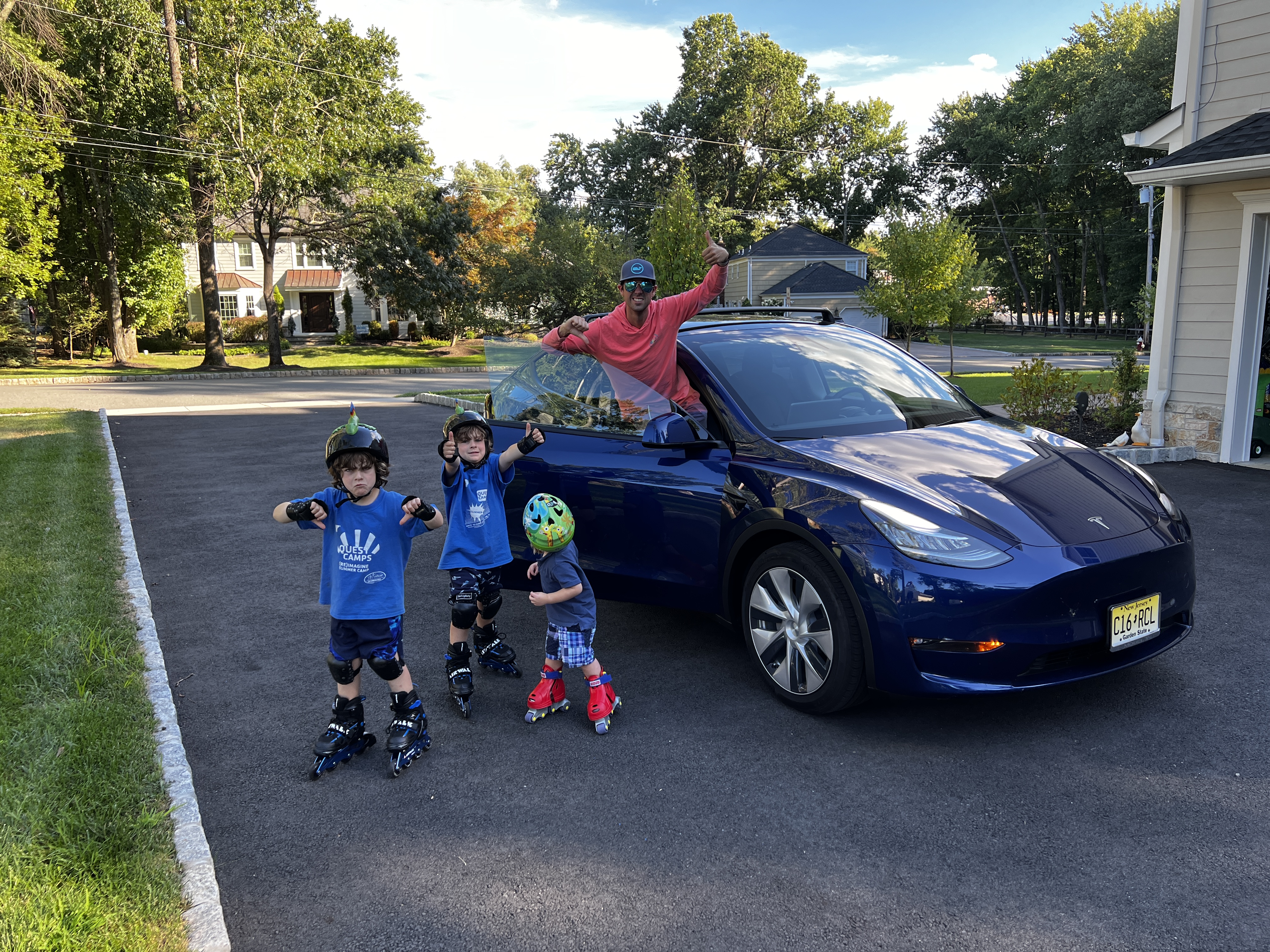 The increasing popularity of electric vehicles is a good thing. Yes, it would be better if people replaced their cars with public transportation, walking, or biking, but lacking that, transitioning from combustion to electric power is a big win and I'm glad so much is being done to encourage it. Plus, the cars are finally cool enough and have incredible performance, making them an easy choice for many. With more and more cars on the road, infrastructure, education, and affordability are all improving which should be good for EV drivers. While more chargers and better infrastructure overall will be good for the industry, it may not be as great for individual EV owners as you might think, at least for now.
The last several years have been the perfect balance of early adoption of Evs and rapid build out of infrastructure. When I first got my Tesla Model 3 in 2019, it felt new and unique, but not so bleeding edge that it was unreliable or impossible to find charging. But it was also still new enough in the timeline of Tesla's models, the 3 had only been out for a little while and the Y wasn't available yet, and so there were very few still on the road. I'd get stopped and asked about it periodically. Now, I can drive for 5 minutes and see over a dozen Teslas and probably one or two other Evs as almost a guarantee. At a birthday party we attended for the boys this past weekend at a country club, we were one of six Teslas (3 Ys, 2 3s, 1 S) in the parking lot of about 20 cars total. It doesn't feel like I'm an early adopter these days and with so few customization options and models available, I see the exact same configuration multiple times a day.
The biggest shift that I notice regularly though is the impact on charging infrastructure. Tesla has kept up better with this than other manufacturers, but it's still becoming far more normal to arrive at a Supercharger and have to wait because they are all taken. Even when not at that extreme, they are far more regularly crowded to the point where you have to share charge with other cars, slowing your charging down substantially and increasing the time it takes to get back on the road. The network is the largest it's ever been, and it keeps growing faster and faster, but it's still not growing fast enough to keep up with the huge growth in the number of cars on the road.
In Non-Tesla land, it's far worse. While no manufacturer is close to Tesla in total deliveries or cars on the road, the sheer number and diversity of other Evs means that there are more and more on the road and the charging infrastructure for them is not great. It looks like things will continue to improve in the future, but where it currently stands, there are not enough available fast chargers for non-Tesla cars, even the ones that are built out are often broken for prolonged periods of time, and lack of plug and charge and stability of the charging software mean that charging at these can be a frustrating experience and turn people away from their first EV. There is a huge amount of money going into building out more infrastructure, but this will take years, and there's no guarantee it will be enough, especially with how fast EV adoption is growing.
The EV tax credit is also about to see some monumental changes. It looks like the Inflation Reduction Act will be signed into law any day now, and with it come some huge changes to how Tax Credits work and the eligibility for individuals and vehicles. As of today, before any changes in the credit, there are no limits on the income of individuals claiming the credit on their taxes. There is also no price limit for the car. The only limit is that the credit is phased out after a manufacturer sells 200,000 cars, which Tesla and GM have already done, and Ford is about to. This means that in 2022, a $100,000 Porsche Taycan would be eligible, but a Tesla Model 3 is not. In the new tax credit from the Infrastructure Reduction Bill, the limits on manufacturers are removed, but there is a $150,000 individual or $300k join filing income limit, and sedans must be priced under $55,000 and SUVs and Trucks must be under $80,000. Vehicles are eligible for half the credit if they are assembled in North America, and the other half if their battery components come from the US or a country with a free trade agreement. This last part in particular is the most confusing as almost no car would qualify currently. To make matters worse, cars ordered in 2022 but delivered in 2023 may be eligible for the old credit, but only if they have a binding sales agreement. This has resulted in several manufacturers who will be losing this credit, like Rivian, Fisker, and VW, to ask their customers to sign these agreements now in the 11th hour before the bill is signed.
Overall, the bill brings eligibility back to cars like Tesla and Ford, but the income limits and price limits do severely limit the number who I think will be taking advantage of it. Further, it removes the credit from many vehicles like Rivian, Hyundai, Kia, Genesis, Porsche, and potentially VW (which is especially confusing as ID.4s have just started production in the US but batteries are from elsewhere). In reality, depending on how the bill is interpreted, no vehicles may actually be eligible. This is incredibly confusing to customers, and with the incredibly long wait times for Evs right now, it's hard to know what and when you'll end up getting, if anything at all. Before, at least you knew what you were getting, and years ago there were essentially no limits. These changes may actually hinder EV adoption due to the confusion.
If the credit does spur further EV adoption, that will mean more cars out there seeking charging spots, a less unique feeling of driving an EV, and probably even longer waits and higher costs. Manufacturers may end up increasing prices as demand increases, to limit wait times and to increase profit on the demand they know they are guaranteed to get. The good thing is that the new tax credit can be granted at the point of sale, so people will see the benefit immediately, but this may be offset by increases in price and the downsides of so many more cars out there.
To be clear, I'm happy that Evs are growing in popularity and that more incentives are being provided to get more on the road. While I don't think Evs can replace every single vehicle on the road currently, they can do so for the vast majority, and we're not even close to that with only around 5% market penetration so far. We need to get more people in Evs and replacing the combustion vehicles. That said, I think the window on the nearly perfect time to own an EV for the sake of easy and convenient charging, prices, and cool factor is starting to close. Prices should keep reducing as the market matures, and more chargers will eventually get built out, but for now, there's so much that still needs to happen before it becomes perfection again. I hope that we have that golden age again soon in the future.