10 Tips to encourage fitness with kids on vacation
- 7 minutes read
- 1292 words
Family vacations can be full of a ton of unhealthy temptations. I always tend to eat way more unhealthy food and bigger portions while traveling because I just want to try everything local. I also eat dessert and sweets that I'd never have at home. I usually don't get a chance to run like I do at home either. Taken together, it's a recipe for gaining some weight and coming home heavier. Even worse, this behavior can encourage kids to develop unhealthy habits that will stay with them for life.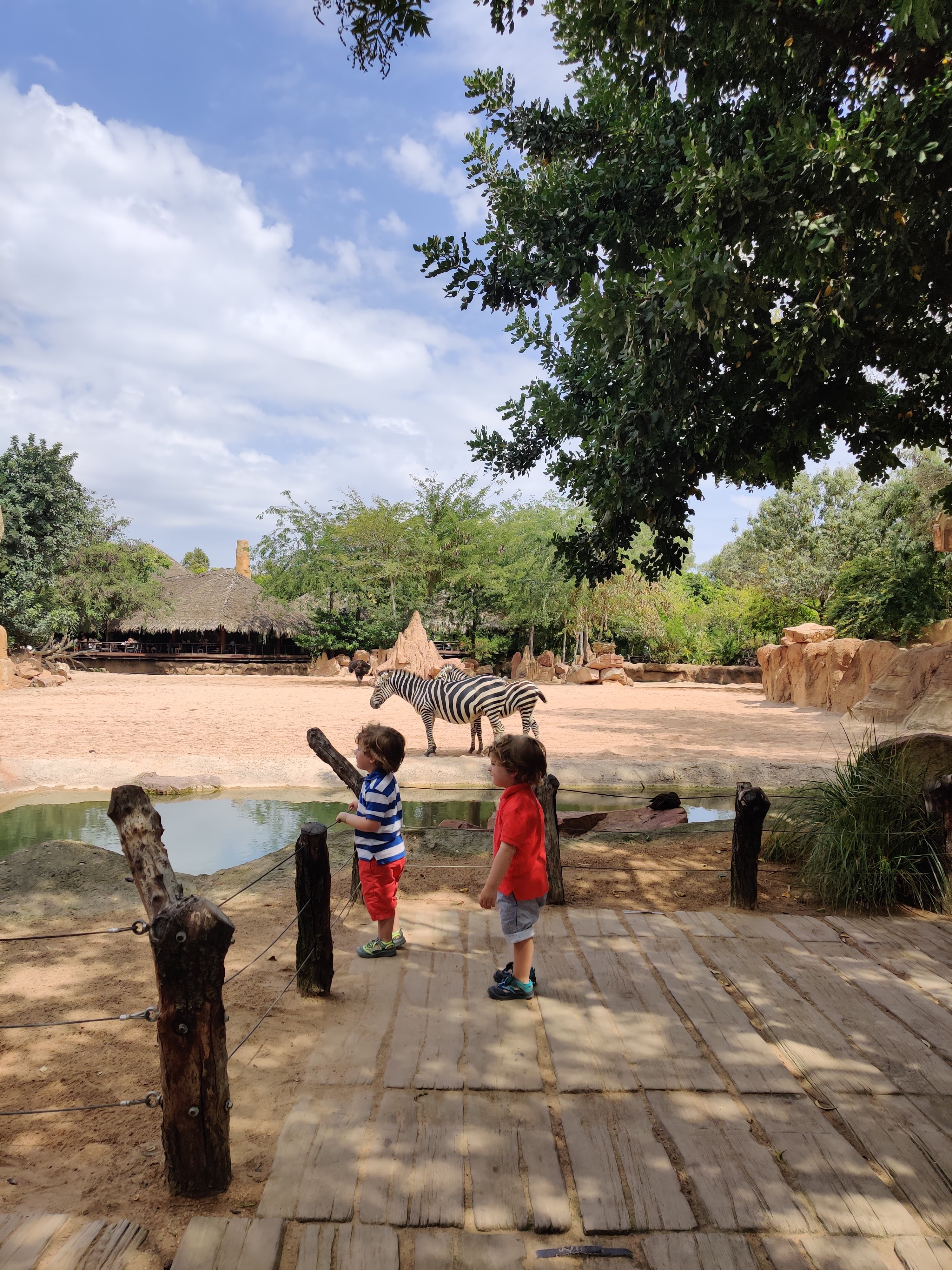 When I'm on a trip, I want to make the most of a visit in limited time and see and do everything there is to experience in a place quickly. This means trying out numerous restaurants and typically heavy food for every single meal, trying out pastries and desserts I never would have normally, and limited time for exercise. It's the same for kids. More heavy food more often and less activity than a normal day running around daycare or home mean that even the kids might end up picking up some pounds over a longer vacation. This hit home for me strongest on our recent trip to Spain where I realized after an entire day of being pushed in the stroller and snacking on churros, bread, and snacks, my boys were only finally getting some exercise while running around at dinner.
After realizing this, I made several changes to start getting more active as a family, even on busy days traveling around and sight seeing. With some quick and easy changes, I found several ways to get more exercise as a family and come home a little bit lighter. Even better, my boys actually enjoyed spending their days a bit more active and got some more sleep which allowed us to get more sleep. Here's what we stated doing.
Plan walking tours ahead. With a little bit of advance planning, it's easy to map out a short route between sights and landmarks that's kid friendly in most cities, especially European old towns. Obviously these walks don't need to be miles or hours long, but a little bit of walking between things to see is a great way for kids to get some steps and burn off some excess energy.
Skip car rides when possible. Once a rental car is available as an option, it's so easy to use it to get around everywhere. However, there are often great little things to see between destinations which can only be found on foot. When possible, use your feet instead of rented wheels and everyone will burn a few more calories.
Get off at an earlier stop. Even without a car, public transport can mean a lack of activity. Instead of taking the train or bus right to a destination, consider getting off a stop earlier or later to get a bit more walking. Sometimes you'll actually discover something new like when we stumbled upon some of the incredible subway art in Stockholm on a recent trip.
Run around while waiting for food. Kids often get antsy at meals while waiting for food, especially dinner. After a long day, they need energy from food, and paradoxically, when kids are tired they like to burn off energy. Instead of fighting it, I've started looking for opportunities to embrace it on trips. Outdoor settings are perfect for this. One perfect situation was at a restaurant entirely in an outside courtyard where we could let the boys run around while we waited for food and sipped on beverages knowing that they couldn't leave our sight. During this time, they did several races, pretended to ski on the slick marble, and played a quick game of hockey with a stick from the only tree in the courtyard and some rocks. It would have been easy to tell them to stop, but they weren't hurting anyone, so we just embraced it and let them work off their energy until the food came.
Play active games. It doesn't just have to be during meals, and it doesn't just have to be games that kids make up. Help them out by encouraging their imagination by inventing active games with them. For example, we invented a game of running between different patterns of tiles on a stretch of a pedestrian walkway in Spain, pausing at each change in the pattern and jumping over together. These little games encourage mobility and activity as well as inventing new creative games to play which can translate to enjoyment of exercise later in life.
Find a playground. Though not often found on sightseeing maps, playgrounds exist pretty much everywhere in the world and are universally appealing to kids. A playground doesn't always mean hours of boredom for adults either, especially while traveling. In Valencia, we found a playground right next to a restaurant where we could sit and enjoy a drink while keeping an eye on the boys. One in Granada was right in the downtown shopping area, so we could take turns shopping while the other person watched the kids. Sometimes they are even unique and even more interesting than ones found at home, like a huge Gulliver's Travels themed play area in Valencia.
Take the steps. It's easy to look for elevators and smooth ramps with kids, especially when pushing a stroller around. While exploring the super hilly cities of Portugal, we ended up having to leave the stroller back thanks to steep cobblestone streets, and instead took the boys for walks and in their carriers. This meant we immediately picked up the amount of walking they did, and got a ton more core exercise as well.
Go for a swim. An underrated aspect of vacation with kids is hitting up the hotel pool. The perfect place to practice a little swimming in a typically pretty shallow pool, hotel pools are great for a family hangout without having to head out far. Inflatable floaties are easy to pack up, but aren't even always necessary since hotel pools are usually small enough to just carry kids around.
Rent a bike. It's not something I normally even think to consider on vacation, but renting bikes or a family bike can be a great way to see more of a place and to get some exercise in too. Surrey bikes allow the whole family to get involved in the pedaling, even if briefly. Even a normal bike with a child seat or cargo bike at least gives kids a unique perspective and gets parents moving.
Hit the beach. The beach is always a great option for vacation, but a day there doesn't have to mean hours of inactivity. The beach is the perfect place to get moving with some swimming, ball playing, and sand castle building. Even for kids who don't swim, just standing in the water and jumping over the waves can be a great aerobic activity. Even better is getting in a game of paddle ball or beach volleyball with some running. Of course there's plenty of opportunity to just sit and relax too, exactly as a vacation should be.
Vacation is a time to relax and enjoy time with family and away from the daily grind, so it's ok to relax and take things easy. Still, it's way too easy to binge and indulge on vacation and teach kids to emulate the same behavior. Instead, building some fitness and activity into a family vacation really isn't that hard and can actually enhance the entire trip. With just a few simple tweaks it's completely possible to see and do more while still making the most of every experience on a vacation together. Activity can bring families closer together, so it's time to get moving together.