It'll be a Blue Christmas, without doing anything this year
- 6 minutes read
- 1130 words
Another Christmas, another year of canceled plans and school anxiety. Thanks to Omicron, we're in yet another surge of COVID in 2021 and there's nothing yet to indicate that next year will be all that different. If anything, things are starting to look more like March of 2020 again than like Christmas last year when we had hope for the vaccines coming out, a slowing wave before Delta, and more businesses reopening. This year, we're canceling plans again and preparing for a pretty quiet week at home for Christmas.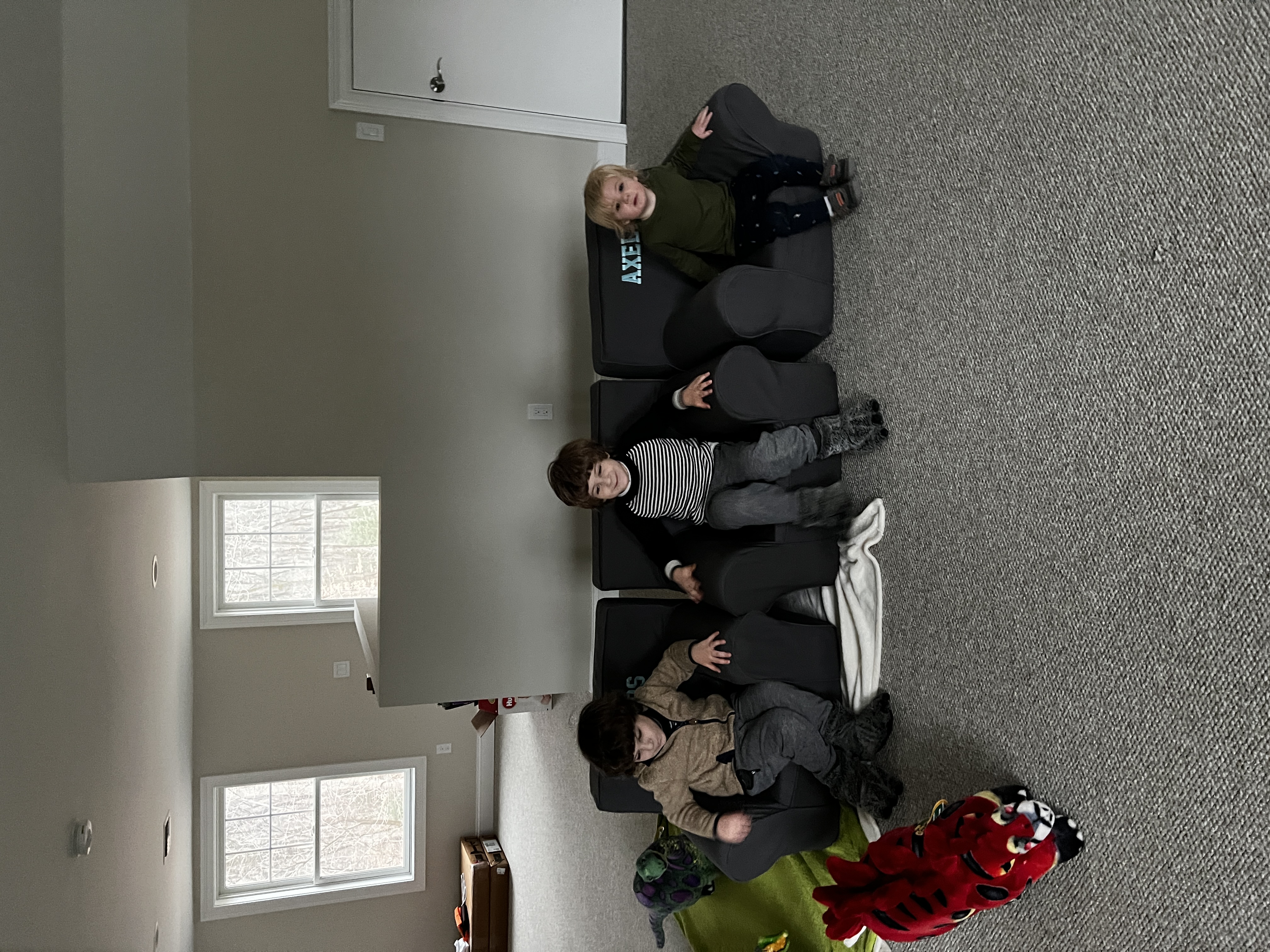 With cases spiking across the world and Omicron making up 73% of cases in the US now, growing from 3% in a week, there's no doubt that the pandemic isn't over yet. Even though vaccinations and boosters appear to be helping to prevent severe cases, it feels like everyone is either testing positive or has come in close contact with someone who has in the past two weeks, much more so than even last year. Sports are taking pauses and opting out of the Olympics again. Some schools have already shut down ahead of the holidays or announced that they won't be starting back up until later in January. It's like déjà vu all over again.
For us, the main things like school and activities aren't yet impacted, but it feels like it may happen at any point. The public school has sent multiple updates about testing and quarantine requirements and there are definitely cases of children being sent home due to symptoms and contact tracing. Ours have thankfully eluded this so far in their classrooms, but we had a close scare this week when someone in their aftercare tested positive, but it was determined was never close enough to them to be a risk.
For the youngest, daycare has remained open with a regular schedule, but is now running short staffed thanks to some teachers coming into contact. Were school to shut down, we could deal with the twins at home for extra days, but if daycare closed and the youngest was home, it would disrupt absolutely everything because he's such a complete tornado around the house. We're already starting to teach him how to wear a mask.
I hope that schools will be the one thing that doesn't shut down again. The months that we had all three kids at home at the beginning of the pandemic were complete pandemonium and it was impossible to get work done with them at home. Now that they're older and would have real school work and the youngest is mobile, I don't see any way we'd be able to handle that. Keeping school open seems to be a priority for both socialization and education reasons as well as to ensure child care for parents. Rather than shutting school down this time, I hope that we exhaust every other mitigation strategy, from mask and vaccination mandates to closing indoor activities.
In the meantime, our plans for the Christmas holiday break have changed quite a bit. I'm glad we never booked a trip somewhere because we'd likely be canceling it by now. At one point about a month ago we were about to book a quick roadtrip up to Montreal, but realized that the twins' passports had expired during the pandemic and the youngest never even got one. The borders don't seem to be in jeopardy yet, but I'm glad not to have to deal with that uncertainty now.
Every year, we use the time around Christmas for a family staycation and to get out and do things in the area. Before the kids were born, we had a tradition to go out and explore the local craft breweries. With the kids, we planned trips out to see lights, go into the city, and explore the areas around us.
This year, we made similar plans but many of them are now on the chopping block. We had planned a day in the city to skate in Bryant Park, walk past the decorated store windows, see the Rockefeller tree, and then head to a brewery with friends. Now, we're certainly not planning on the indoor portion, and are reconsidering the trip in at all. NYC feels like the epicenter of the Omicron wave right now, and it may just not be worth the risk of exposure at this point.
We also wanted to check out some of the local restaurants in our new neighborhood. With the winter finally here and a lack of patio heaters, most of those will certainly not happen now, and we'll probably have to order in instead. There won't be any visits to the town theater for a showing of The Grinch this year. I can't even think about how we did that in 2019 anymore with how many kid sneeze and coughs we sat through back then. Actually, I'm not that upset about canceling some of these plans. The pandemic has cured my FOMO very effectively and I don't mind missing out this year.
So instead, we'll be modifying our plans to do more at home as a family. There are tons of toys the boys never got a chance to play with enough and they'll be adding to it at Christmas. We have games to play as a family, crafting activities like decorations and painting as well as gingerbread houses to make and eat over the next month as they slowly turn rock hard. I'm sure we'll get in some family walks as well.
Thankfully, we ended up planning fairly well for a winter of outdoor activities first. We already picked up our ski rentals for the twins for the season, got a season pass to the local mountain, and they are opening up this week. I suspect we'll be on the slopes almost every day. Skating rinks are starting to open up too and the boys have been taking lessons all year and getting quite good. It even turns out that our town has a rink set up for residents that should open up later in the winter. We've also got lights to see at the zoo and around town. So there's no risk of running out of things to do, just a bit of rearranging now.
It's easy to get depressed and anxious about the pandemic continuing through another year of the holidays and another year feeling just as challenging. Between schools and work, there's a lot to worry about in the coming weeks, beyond the normal pressure of the holidays. But even though we can't do everything I had hoped and planned for, we're trying to keep a positive attitude about the things we can still do and feel safe doing, and the time we will get to spend together as a family over the break.