It looks like another dark winter is coming
- 5 minutes read
- 924 words
It was supposed to be a hot vax summer, but with the Delta variant spreading throughout the country and cases spiking again, it looks like this summer may have been an outlier and this winter will feel just like last year. Just when it was starting to feel normal to hang out with friends and family again, travel a bit, and sit at a bar or restaurant, it seems like we are going to be forced back to choosing between those things and the risk to our health, especially parents with kids too young to get vaccinated.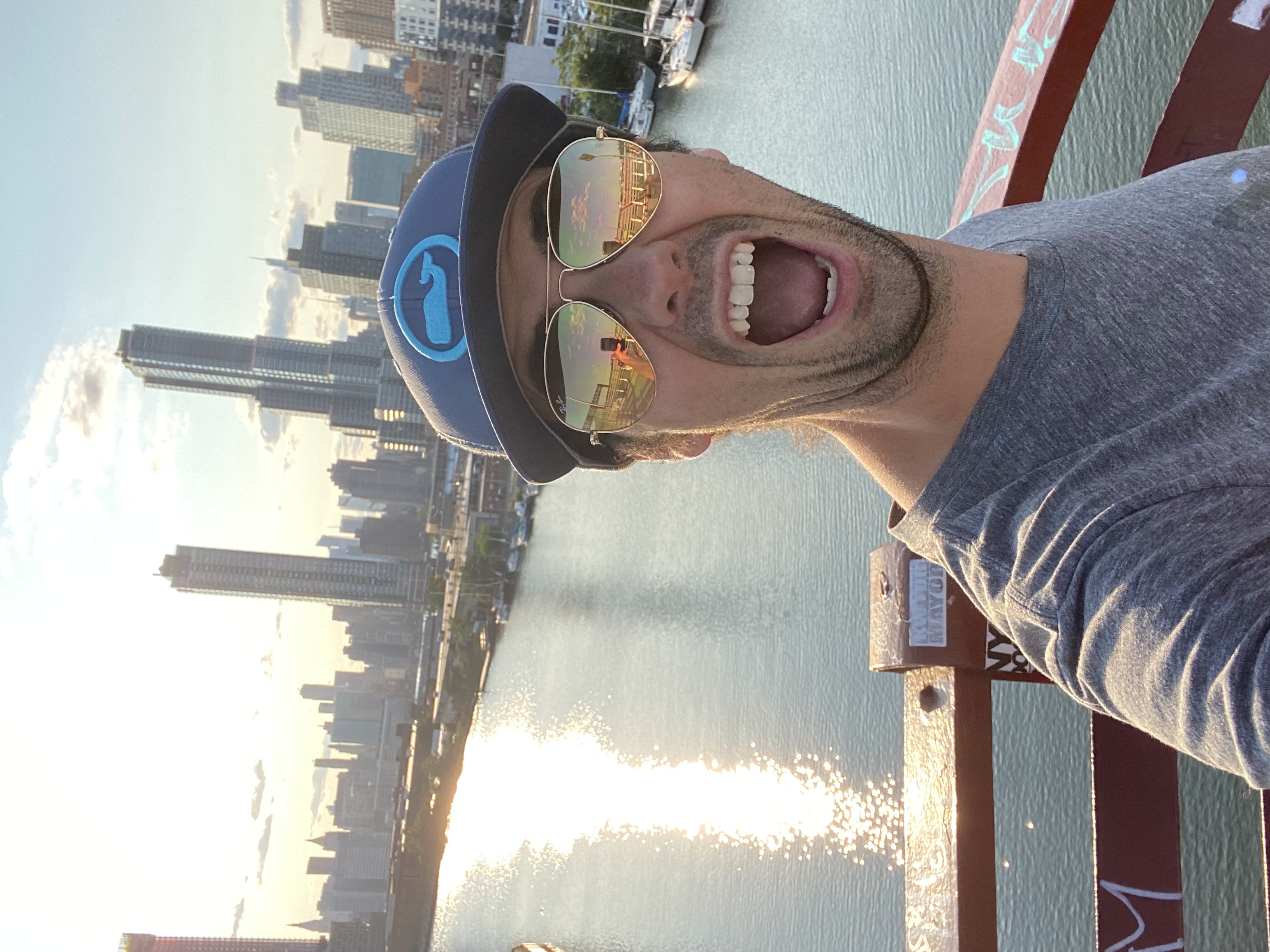 Ever since around Memorial Day, each week has felt more and more like we've been approaching at least some degree of normalcy again. We've been able to visit with vaccinated friends, discover some new breweries, get away for the weekend, and try out restaurants while feeling less at risk than we have for over a year now. It didn't feel perfect, but in highly vaccinated areas, it felt like we were finally able to emerge from our pandemic caves and return to some semblance of society.
We were also in the midst of planning for our return to the office and hybrid work. Many companies planned to return to the office, most a few days a week, sometime after Labor Day as transmission rates, cases, and hospitalizations decreased. Processes and policies were being created to prepare, and many of us had begun making plans for child care coverage, moving to enable a commute that had never been done before, and making numerous arrangements to ensure a smooth transition back to the office.
Now though, with Delta sweeping throughout the country and cases and hospitalizations rising again, it seems that we may be heading back into something resembling last year more than 2019. Vaccination and mask mandates and return to office pushbacks are quickly picking up steam both as a way to encourage vaccinations for the large portion of the population still not vaccinated, as well as in hope to mitigate the risk of having to do full lockdowns again. While none of this actually seems to have been figured out yet, like how we'll prove our status, what we'll do for kids who can't get vaccinated, and what we'll do as rates increase, it's looking like a first major step in what looks like it may be a fairly difficult Fall and Winter.
It doesn't inspire much confidence in the plan, if there is one, in a city like NYC where the mayor clearly hadn't thought about what actually constitutes proof of vaccination - New Yorkers use a different app than those vaccinated in other states, like the one that's closer to the city than the next county over that I happen to live in - or what parents with kids under 12 who can't get vaccinated are supposed to do. Vaccination mandates definitely feel like a necessity at this point to me, but I care about feeling my children are safe, and it doesn't seem like anyone is even considering that. Without an actual plan, it seems more like this is aimed to encourage those on the fence about vaccination than it actually is targeting reduced health risks. Not that incentivizing vaccination and providing at least a modicum of the feeling of safety from our fellow humans is a bad thing, I'm just hoping for more.
And this isn't only for the hospitality industry. Not only will we be showing our Vax Passes for dining out, we'll also be showing them to head into the office. Several companies have already announced plans to require vaccination proof and it feels like a ton of others will shortly. Many are also pushing back return to office plans including Google, Netflix, and Facebook, and apparently Apple is considering it as well. I wasn't personally that enthusiastic about returning immediately, but it's a major shift for a lot of places that have not had in person work in over a year.
Hopefully these incentives can actually encourage enough people to get the shot that we see cases decrease even with Delta and other potential variants, and that we even prevent the emergence of additional, potentially more dangerous variants as well. Hopefully they are enough to limit spread and continue to flatten the curve enough that we can prevent spikes in hospitalizations, especially during cold and flu season and a time of year when it's even harder to social distance and stay outside. Hopefully we can avoid a complete lockdown and further shutdown of entire industries and the loss of businesses without having to sacrifice public health along with it. I'm glad some steps are at least being taken now rather than reacting later when it's too late. I just want to know that my family is safe when we're doing things.
Like the entire pandemic has been, it's impossible to anticipate and predict what will happen next or what things will look like in a few months. Right now though, while vaccination and mask mandates and return to office pushbacks might help mitigate the continued spread and impact of all variants, but especially the highly contagious and deadly Delta. If not, we might quickly be heading toward a winter with more shutdowns, especially of indoor activities. I don't want to be cooped up inside with nothing to do with two five year olds and a one-and-a-half year-old, so I'm really hopeful these steps will help course correct soon. Otherwise, it's going to be a long, cold, dark, and boring winter.