Stop waiting, this is as back to normal as it's going to get
- 6 minutes read
- 1261 words
Ever since the pandemic started, we've been waiting and hoping that the next thing would be enough to get us "back to normal". Remember "flatten the curve"? Then vaccines came around and we thought it would be a summer back to normal before delta came. Now, with kids as young as five getting vaccinated, boosters, and anti-viral drugs, it seemed like we were just a winter away from a return to normalcy, before the latest variant started cropping up around the world.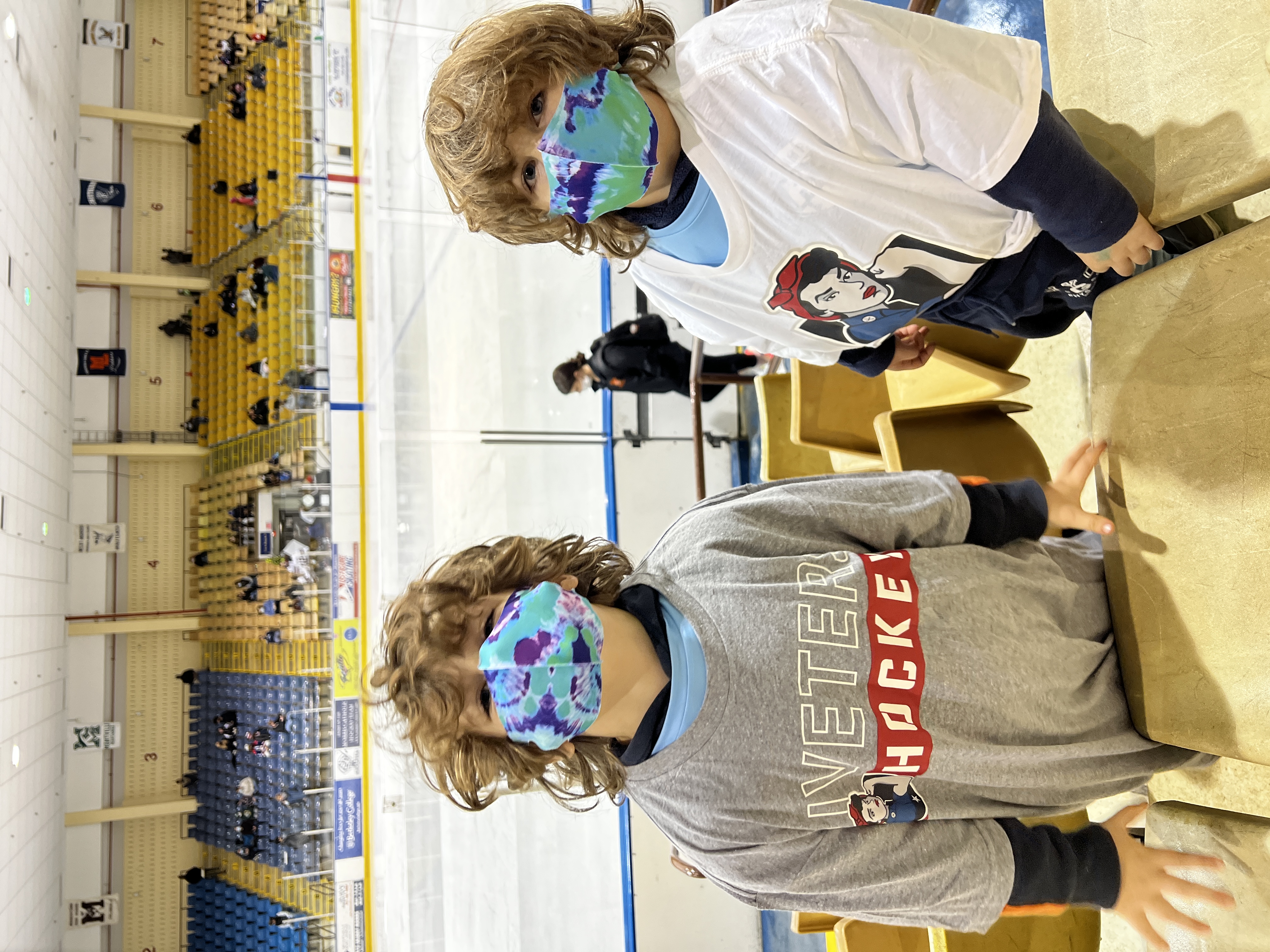 The entire pandemic has been a story of waiting for the next big thing that would save us. And for the most part, we banded together and took steps to protect ourselves and others by social distancing, locking down, and limiting exposure early on to keep hospitalization rates lower. The next waiting game came with the vaccines as we waited our turn for each age group to get added. For us parents, we then waited patiently for our kids to become eligible. Now not only are we waiting on appointments for them, but also for our booster shots. The whole time we've felt like we were at most a couple of months away from getting back to normal.
But two years in now, it doesn't feel like there will be a next big thing that's going to make things any more normal than it is now. The up and down waves may make planning and doing things unpredictable, but more and more, it's feeling like they are here to stay. Each time hospitalization rates fall, we get a brief respite before the next wave comes. When vaccination rates started driving down cases in the spring, we all got out to see people we hadn't seen in forever for the summer right as Delta brought the next wave. Now, with hospitalizations at least in highly vaccinated areas like the Northeast and West Coast dropping down to around or even below rates for a normal flu season, it was just starting to feel like we could get back to regular lives, seeing people regularly, and start planning our next summer.
Maybe it's recency bias for us, especially with Thanksgiving and the holidays coming up. Things were feeling a bit more normal for us. I got to run a marathon with 20,000 other vaccinated people that felt about as safe as it could realistically be. We saw friends we hadn't seen in months and spent days together inside our house, partially thanks to the easy availability of at home rapid tests. We even started looking through flights and hotels for Europe for our whole family for next summer.
But throughout this, the virus was doing what it's done this whole time, waiting, changing, and laughing at our naivety. The new variant, or Omicron as it's being called now started spreading in pockets around the world. While it's early and doesn't seem to be here yet, there's no reason to believe it won't, or that our fight against it will go any different than the ones before. Maybe it will drive higher booster rates, but there will still be enough resistance, hesitation, and disinformation to prevent high enough rates to stop it. Then through a combination of vaccination, time spreading through these pockets, and running its course, the wave will start to decline and we'll start the hope and optimism again just as the cycle repeats.
I'm not advocating that we give up or do nothing. However, I think it's time to rethink our approach and how we think about returning to normal. There's not going to be a big jump back to a world like before the pandemic. Waves will keep coming and we need to be prepared. Masking in high risk situations like public transportation, planes, and probably even in the stores seem here to stay. We'll be rolling up our sleeves for boosters on a regular basis for a long time. Work will be primarily remote to limit risk and exposure, especially for those in higher risk situations like those with families at home, longer commutes, or less reason to go in. We'll likely be taking more road trips, staying domestically more often than flying around the world, and we'll have to be flexible as situations evolve in different places. Right now, flying to Europe during a big spike would be a bad idea, but later when the balance shifts and cases are lower there than here, it will be a better option for travel.
We should all get to used to regular testing at home too. Compared to earlier in the pandemic when it was much harder to get tested and results took days, you can now get a test for under $25 and have results in 15 minutes in the comfort of your home. Being able to do this helps a lot with mitigating risk of visiting friends and family and even helps peace of mind. There are also boosters, which now, after a period of confusing and conflicting information from the CDC, are available to everyone, are an easy way to boost immunity. So yet again, we have several tools to make life more normal, and there is reason for hope around the corner, but in reality, we'll probably still be in a similar position quite far in the future as well.
And honestly, is it so bad? What else do we need to be more "normal" anyway? Of course we should keep fighting the virus in every way every day, and doing everything we can to keep hospitalizations down. But in our day to day life, it doesn't feel like we're making huge sacrifices on a daily basis honestly. We've found a balance that works with more time at home than before both during the work week in our home offices and the weekends at home with the kids. It's not like we can't get out to go in to the office if something is really needed like I did last week to meet up with new members of my team, or to go out for whatever family activity we want with the kids on the weekends. That probably means more outdoor activities now, hikes over museums, but so what? It's probably more healthy for us anyway. And we still do the riskier things like indoor kids birthday parties, it's just a matter of managing that risk now and limiting these rather than going all in like before. We're really not preventing for doing anything, it's just that we're more aware of the risks now.
The days of heading into the city on a bus to go to the office every single day are over. We can admit it and move on. But also, so too are probably the days of extensive international travel, hours of indoor shopping, spending every weekend at a museum, and seeing multiple different groups of people the same weekend. We're not going to get back to exactly what regular normal life was before the pandemic, but it doesn't matter. Normalcy changes all the time anyway. It's just that this time, it came suddenly and unexpectedly rather than in a natural way slow enough to hardly notice like it normally does. Just like we couldn't imagine going back to what a regular life was before 2000 just a few years later, we similarly don't need to worry about going back to pre-2020 life now. The sooner we accept and adapt to life being different now, and find ways to live with the waves we'll have continuously, the more "normal" life will feel.