Some stuff I did this weekend
- 8 minutes read
- 1608 words
I'm in a bit of a writer's block phase right now. I haven't been able to think of anything interesting to write about for the past few weeks, and completely cleared my queue of posts. I really don't want to lose momentum on writing though, so I figured maybe the best think I could do was just write about what a fun but crazy weekend we had, especially since that's a major reason I didn't have any time to write something else.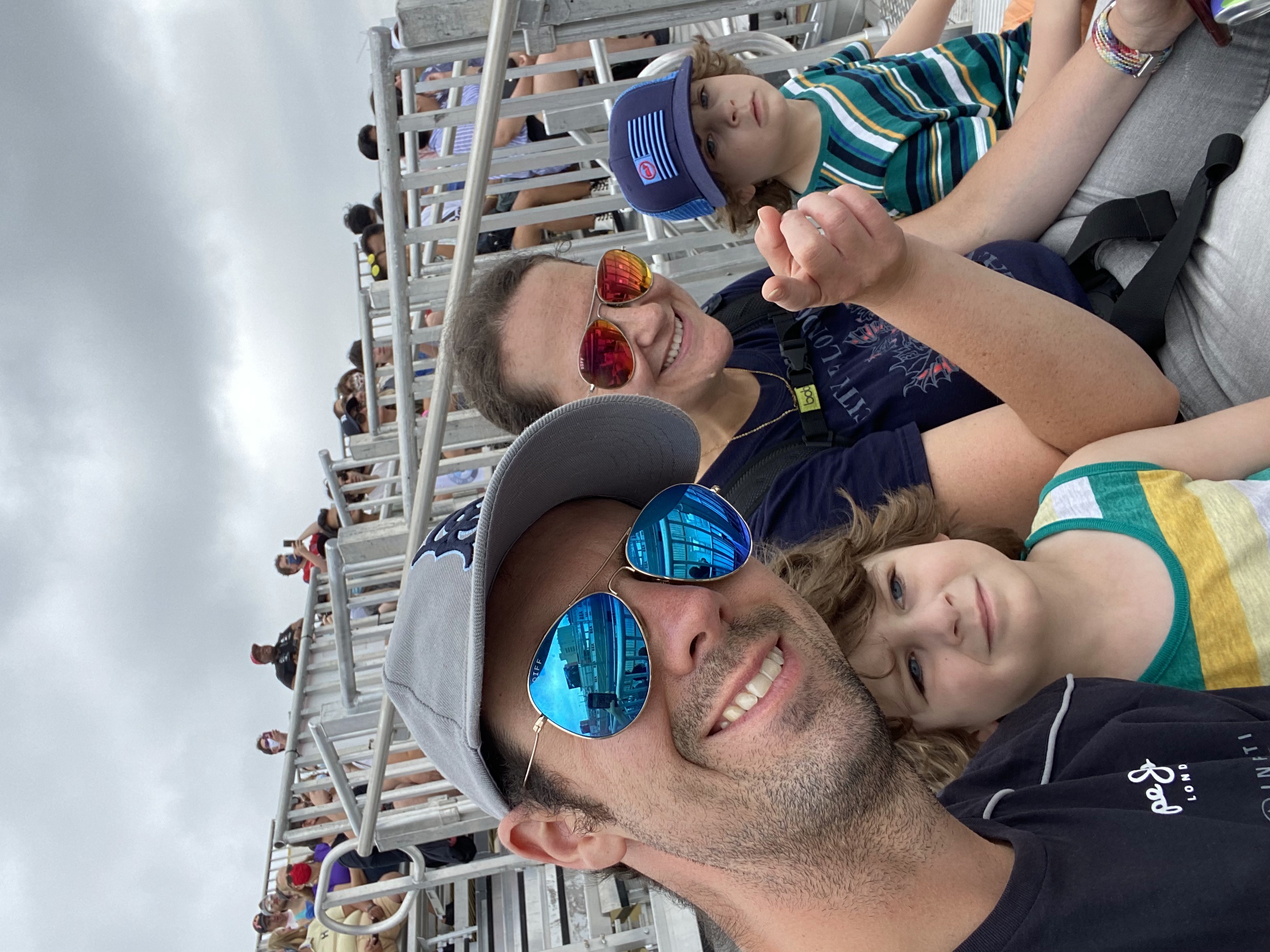 It feels like since about Memorial day, we haven't had a pause in our schedules at all. During the week, we started up weekly skating lessons for the boys again. The nice weather has also had us outside every night riding bikes, taking a walk, or running around the yard and playground. During the weekend, we've had a spate of classmate birthday parties, meeting up with friends and family we haven't seen much of during the pandemic, and as many outdoor activities we can cram in after what feels like being completely shut in to our house over the winter. It's been good to get fresh air and keep the boys active, but it's been wearing.
This weekend was the first in over a month that we finally had nothing on our plans heading into it. That quickly changed in the middle of the week though when opportunities to do something unique came up, and we quickly pounced. Beyond that, I used some time on Friday to check off some things I'd been wanting to do around the house and since moving in.
Dusting off my old iPod Classic. On Friday, I decided to finally find and restore the classic iPod (the one with the clicky wheel) I have from my grandfather. I saw a bunch of people talking about and sharing pictures of their old iPods on Twitter recently, and I wanted to get in on the fun. I had never associated it with my iTunes account before because I didn't want to lose the music my grandfather had put on it, but then I realized I could just put the same albums on it and add in my own. It would be great if Apple would make it easy to do this from Apple Music (if I can download music offline from Spotify to my watch, why is Apple still not allowing this to a non-wifi device like their own iPod?), but I eventually got it working with at least a portion of my music library. Maybe it's because the only wired headphones I still have are my overkill Bose noise canceling ones, but I swear this sounds far better than listening to even the high quality music from Apple Music. It's also way less distracting than jumping through playlists on my phone and laptop throughout the day. In a way, it reminds me of using a Kindle for reading. Having a single purpose device dedicated for a single task is less distracting than a general purpose one like a phone.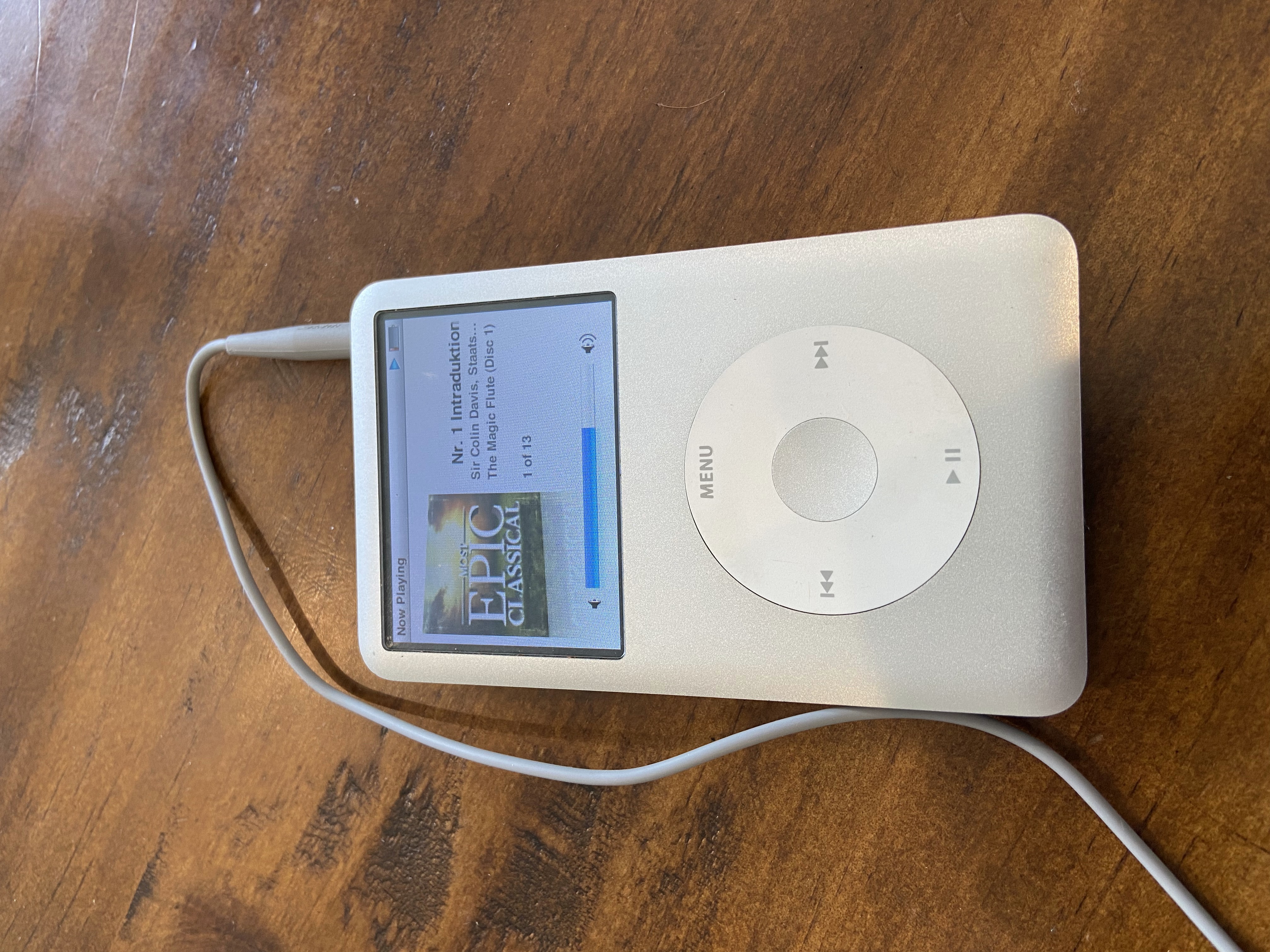 Riding and walking to the diner and library. One of the best parts of living in our new-ish town is actually being within walking distance of stuff and having sidewalks to do it. We don't have to drive everywhere any more, and it's been great to let the boys ride their big wheels while we walk into town. On Saturday morning, we cruised to the diner and enjoyed a family brunch outside, something we really haven't been doing at all during the pandemic. The boys are getting better at driving on their own, requiring fewer push starts now, though maybe they've been watching a little too much Formula 1 and Formula E since they weave back and forth and try to pass each other constantly. After they devoured adult sized portions of waffles and French toast which I thought I would at least get to try, we proceeded to the library to drop off our last round of finished books and pick up some more. I'm still at six books at home right now, though actually impressed myself by not grabbing another to get to seven. The boys picked out a few for themselves too.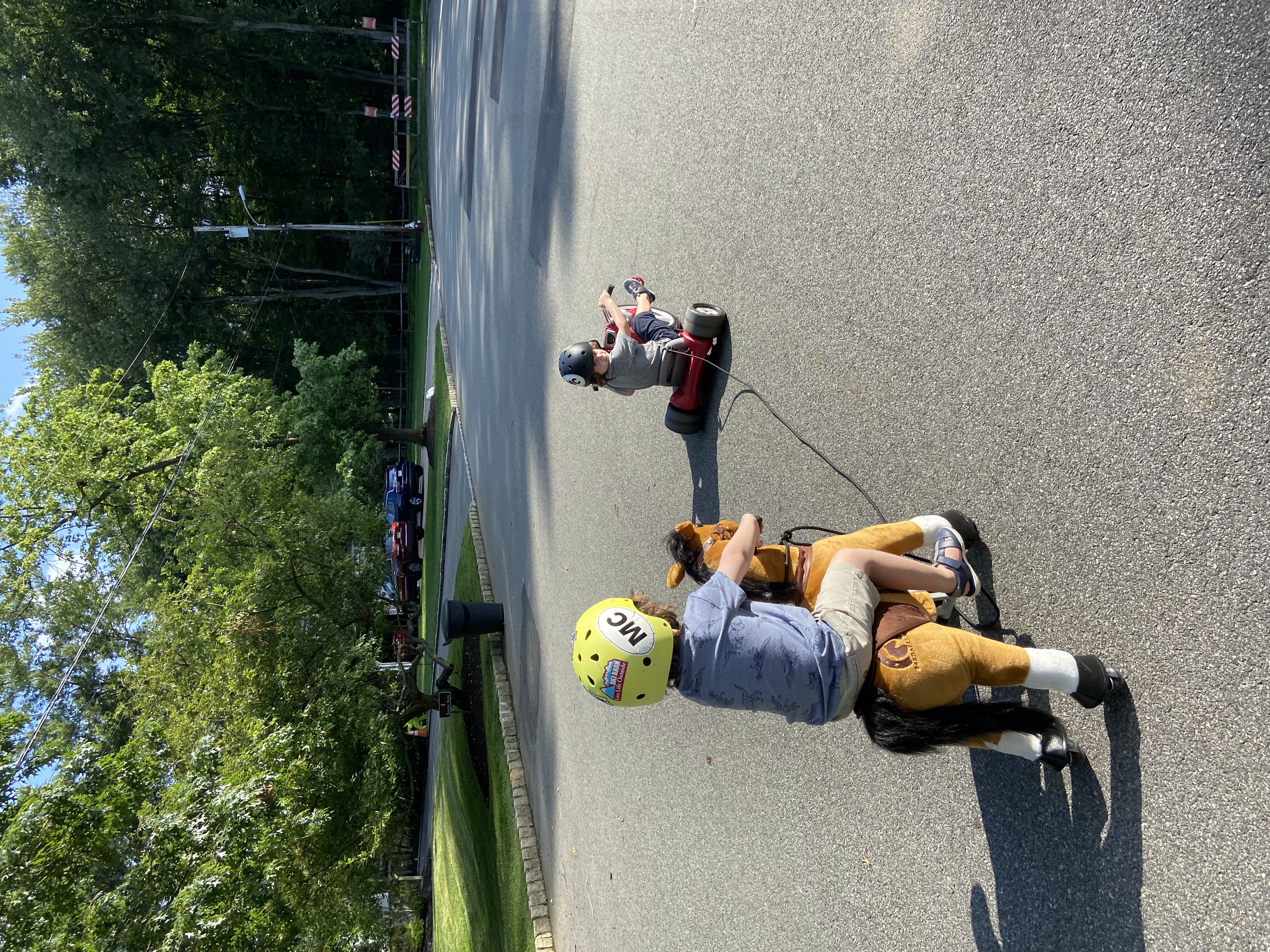 Late night at the zoo. We've been members at the Turtleback zoo for the last three years now, and thanks to closures and such surfing COVID, our current membership still continues through November. On Saturday night, they held a members only late night where the crowds are smaller and some of the animals are a bit more active than during the day. We didn't realize we only had two hours to power walk through the zoo, but we managed to still see pretty much animal and even get back into some of the buildings we haven't been going into because of crowds. Lately the boys have been super into petting the stingrays, so we spent almost half of our visit just standing in there. I was pretty surprised to see that they had removed the plastic dividers on the train, and masks are no longer required, but I guess it's a sign of the changing times. We managed to see most of the animals, then hightailed it home for an early morning the next day.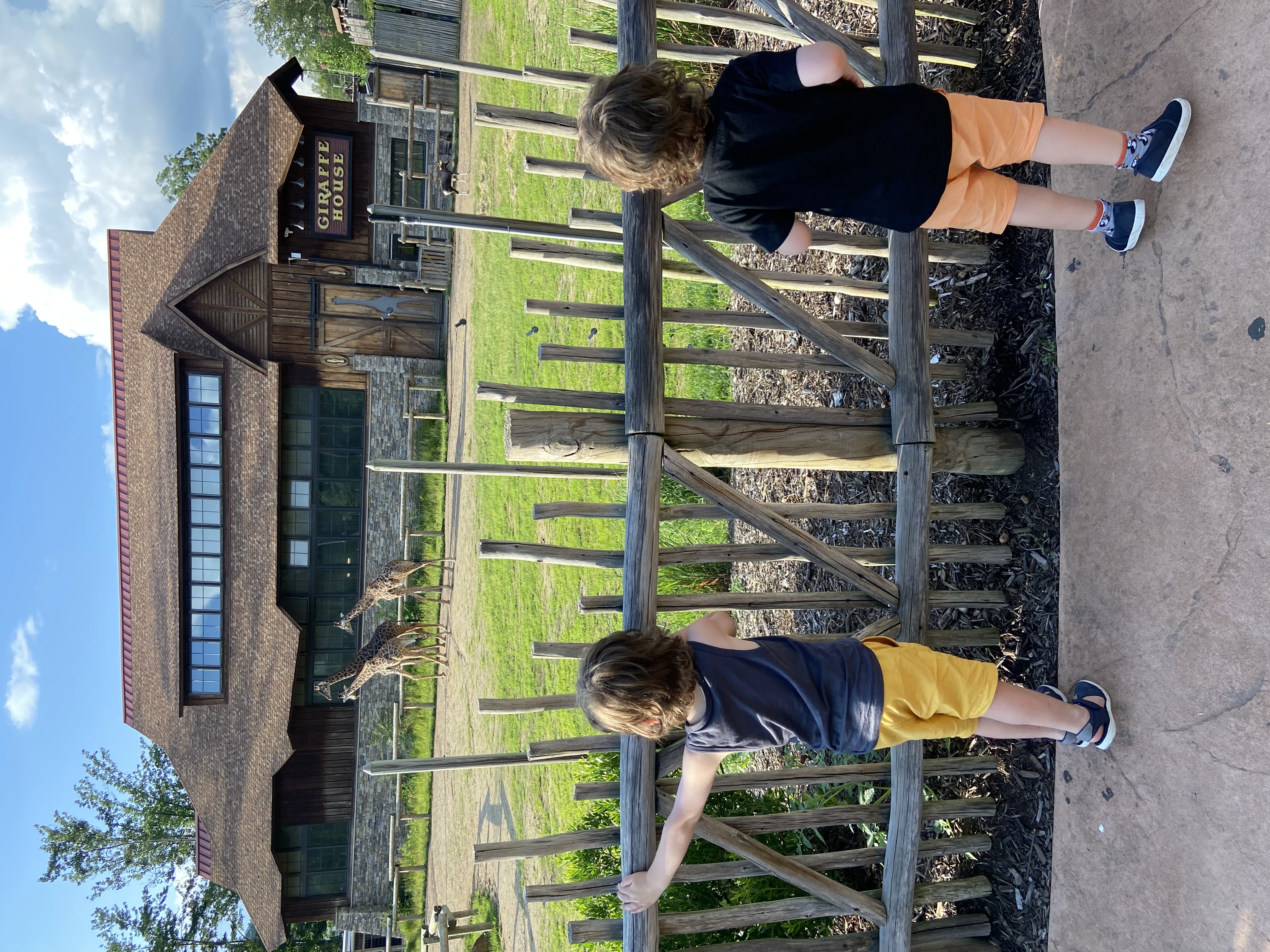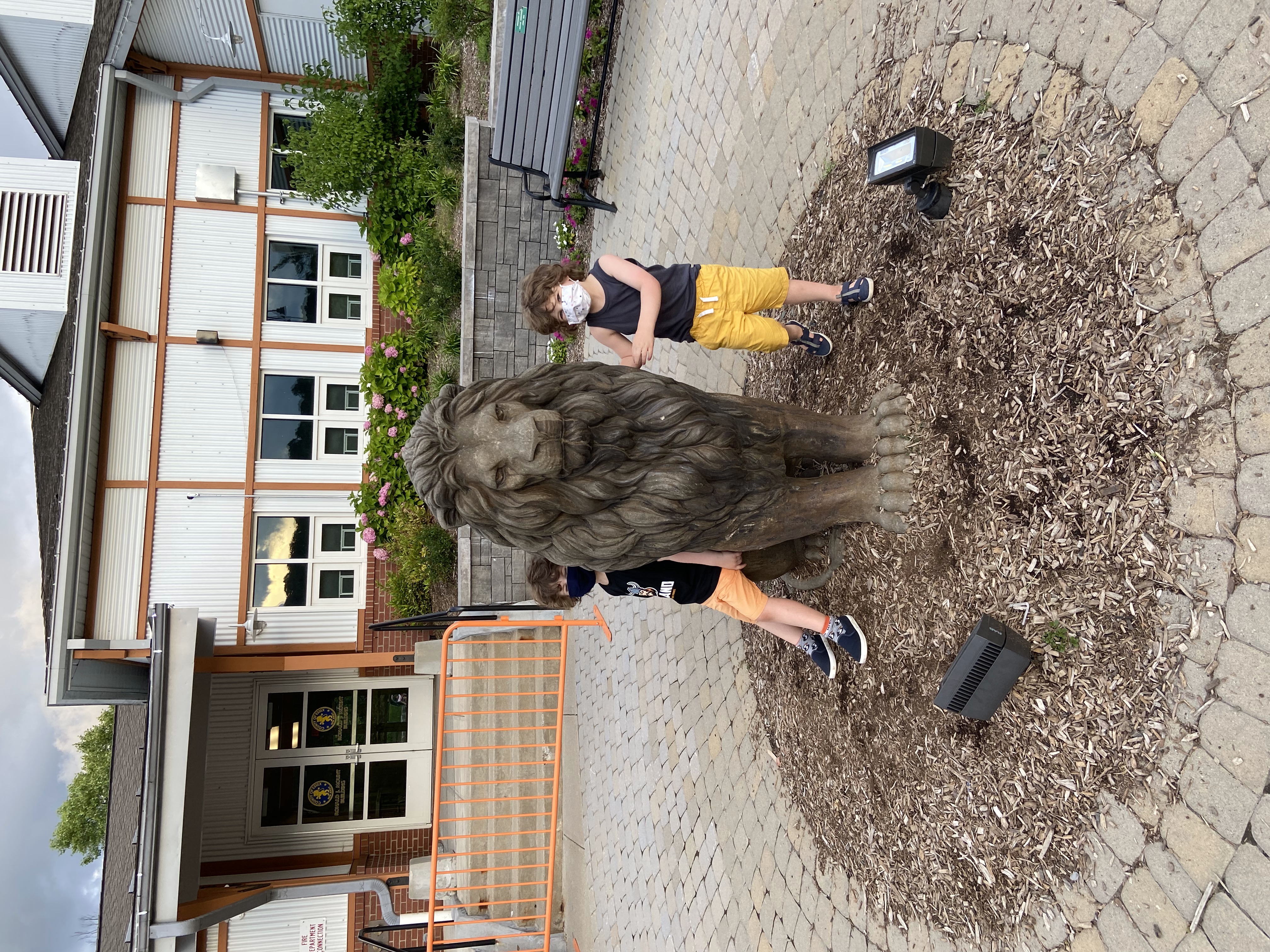 Formula E NYC Race. We love watching Formula 1 and Formula E with the boys. We don't necessarily watch every race, but on the weekend mornings when we need a distraction to get a few minutes of peace for taking care of the house, it's a good option to put on for them. We have actually taken them to the NYC race twice now, but couldn't last year and certainly didn't think we'd be able to this year because of COVID. Late last week though, despite hearing nothing from the official accounts on Twitter or the email list I've been on for years, tickets became available online for free with limited availability. I actually ended up hearing about it from an ex-coworker and was able to grab tickets for us on Sunday. In the past we usually drove into Manhattan and took the ferry over to Red Hook, but this year we ended up just driving over and found parking fairly easily. Thanks to the limited availability of the tickets, it felt very safe and not at all crowded. We got to watch qualifying and the race, as well as exploring a few activities set up for fans like a huge wall for coloring that occupied the boys for almost an hour, a band, and acrobats that the boys loved. They enjoyed the race took, especially now that they know some of the drivers names, though it was really only the huge amount of snacks we brought that kept them occupied through the end. We had perfect weather for it; warm but not too sunny or hot thanks to cloud cover that lasted right until the very end of the race. It was awesome fun and a reminder of how perfect a Formula E race is for kids compared to Formula 1 which spans a whole weekend. We'll definitely head back next year, even if it's not free again.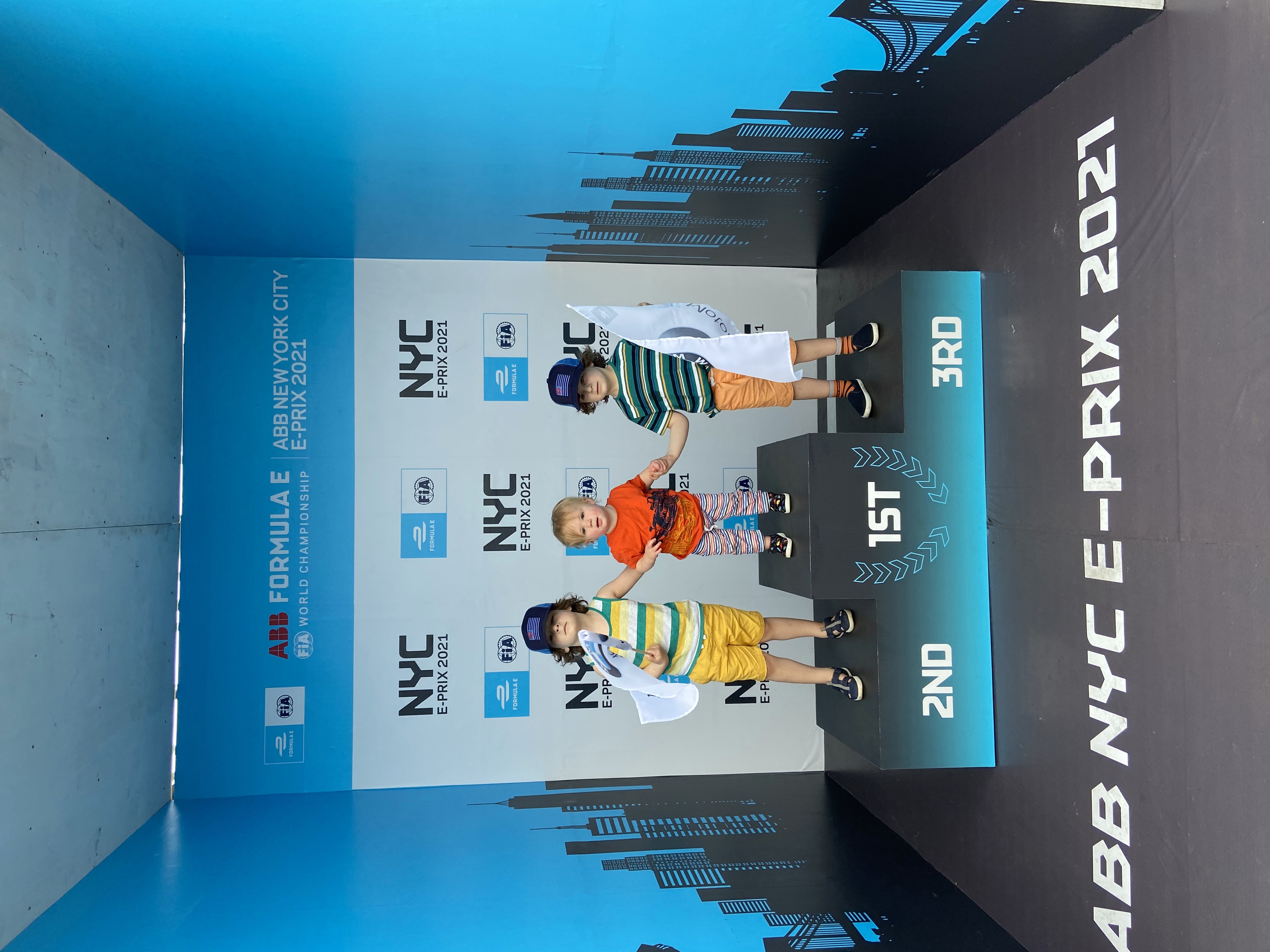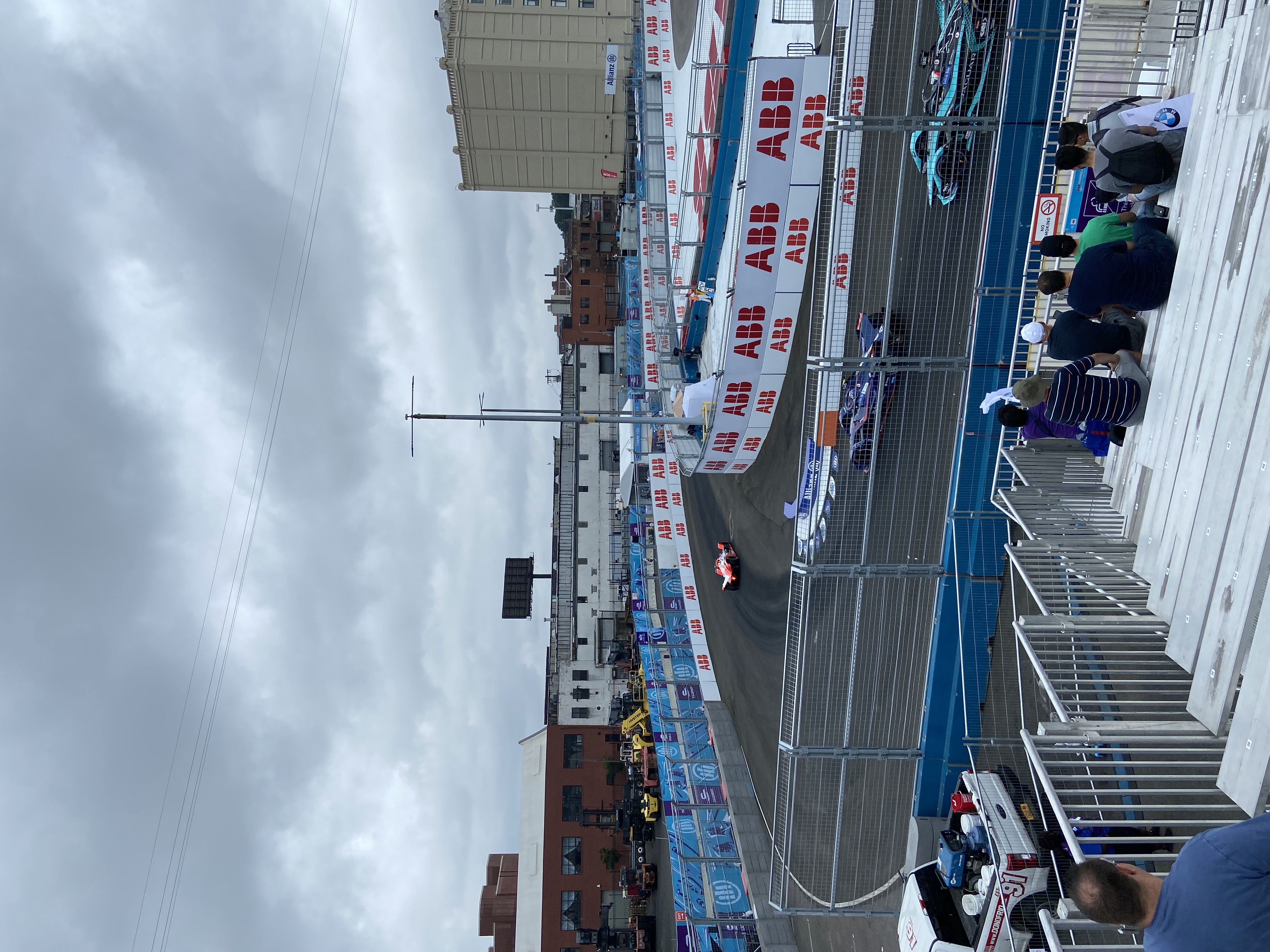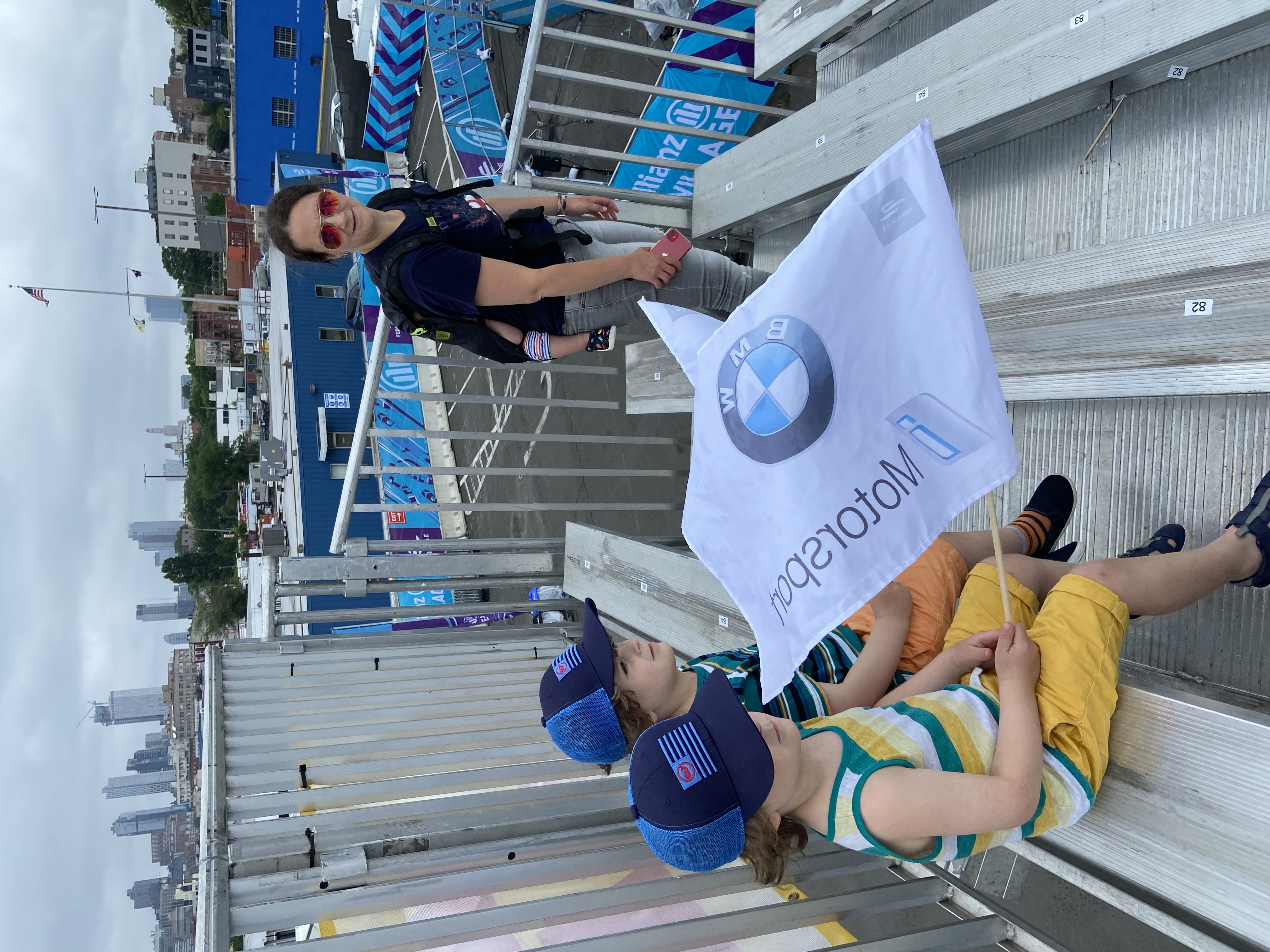 Concert at the town gazebo. I really wanted to visit a local brewery in Brooklyn after the race to watch the England vs Italy game, but I knew after a full day of walking and sitting in the sun, the boys were cooked. There was no way they'd let us sit and relax that long. So instead we drove back home, relaxed a little, and let them reset before we again hit the streets of our town to head over to the weekly summer Sunday concert at our town hall. It's only about a half mile from our house and we can go on a back street and through the school yard, so we let the boys ride there too. We weren't sure if we'd make it since the baby developed a bit of a crusty eye throughout the day, so while my wife ran him to urgent care to check it out, I got the boys and all of our concert stuff ready to go and them as ready for bed as possible to speed up the bedtime since we'd be out late. The concerts are typically about what you'd get at an amusement park, but the cover bands play some classic hits and are super family friendly, and it feels like the whole town turns up for them, so we've enjoyed the ones we've gone to each time. Last time, the boys ran around playing tag with me while this time they mostly did gymnastics on the grass after devouring a pizza we grabbed on the way since we had no time to make anything. We rode back home in darkness, the boys delighted at all of the fireflies floating around us, and they crashed hard for bed, right before I did as well.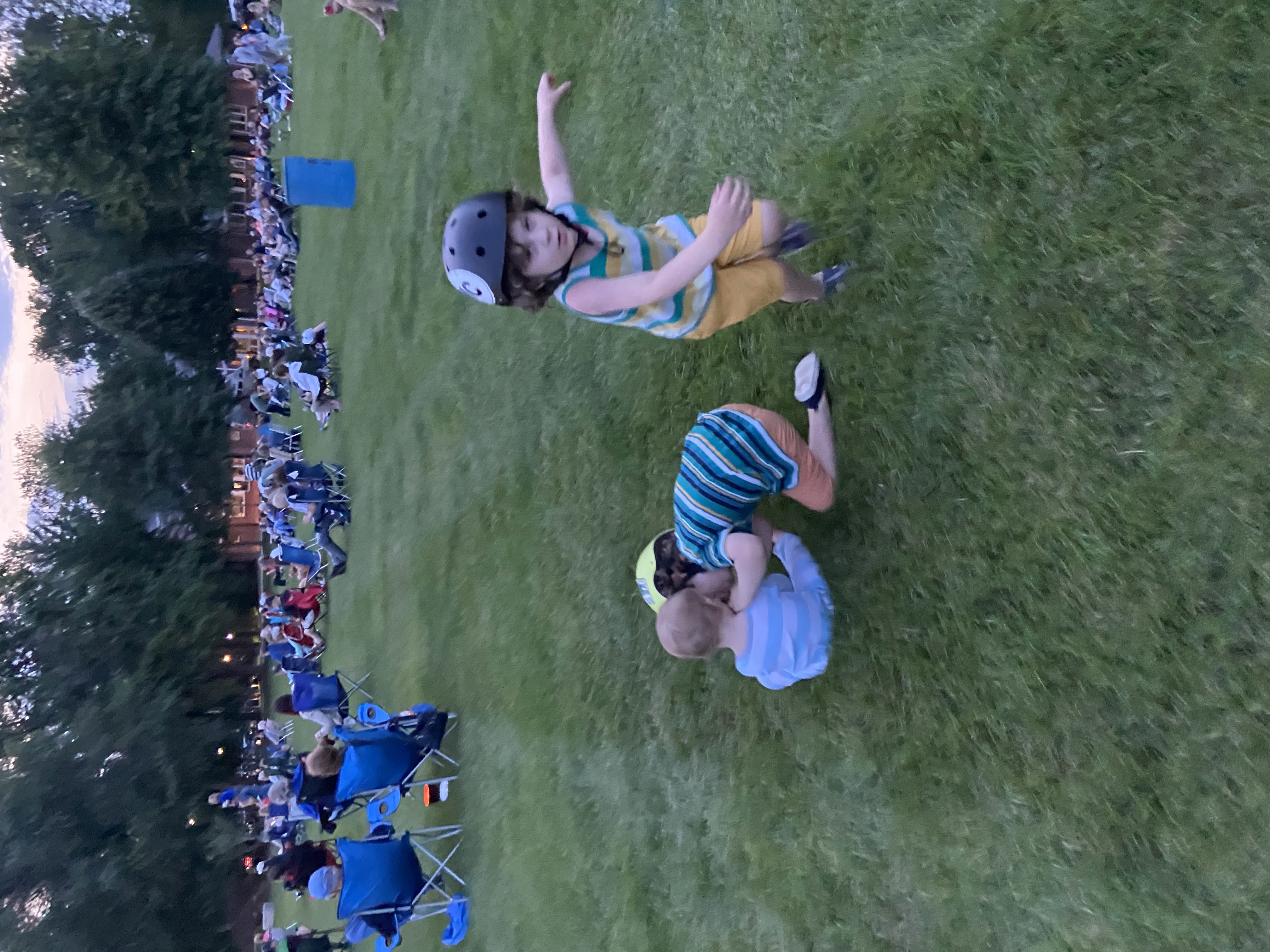 It was an incredibly packed weekend for us. Even with a few hours at home between running around, it felt like we barely stopped moving all weekend. I somehow accumulated over 15K steps without a run on Sunday, and Saturday was far more after a quick one. The boys were troopers, getting a ton of fresh air, walking around, and bike riding in, all while getting more intellectual stimulation than normal. It was jam packed, but it was great to spend so much time together outdoors as a family, and felt more like our crazy weekends before the pandemic. Now, on to the week! Maybe by Friday we'll finally feel rested just to do it all over again.