Some more stuff I did this weekend
- 7 minutes read
- 1350 words
Last week's post seemed pretty popular, so here I am again with an update on some stuff we did as a family this weekend. It may not have involved downloading iTunes for the first time in a decade to get an iPod working, but the music I listened to on it definitely helped while I got some work done. This weekend involved much more time out in the sun, and I'm still paying the price in exhaustion from it. Hopefully I'll be able to finish writing this up before I pass out.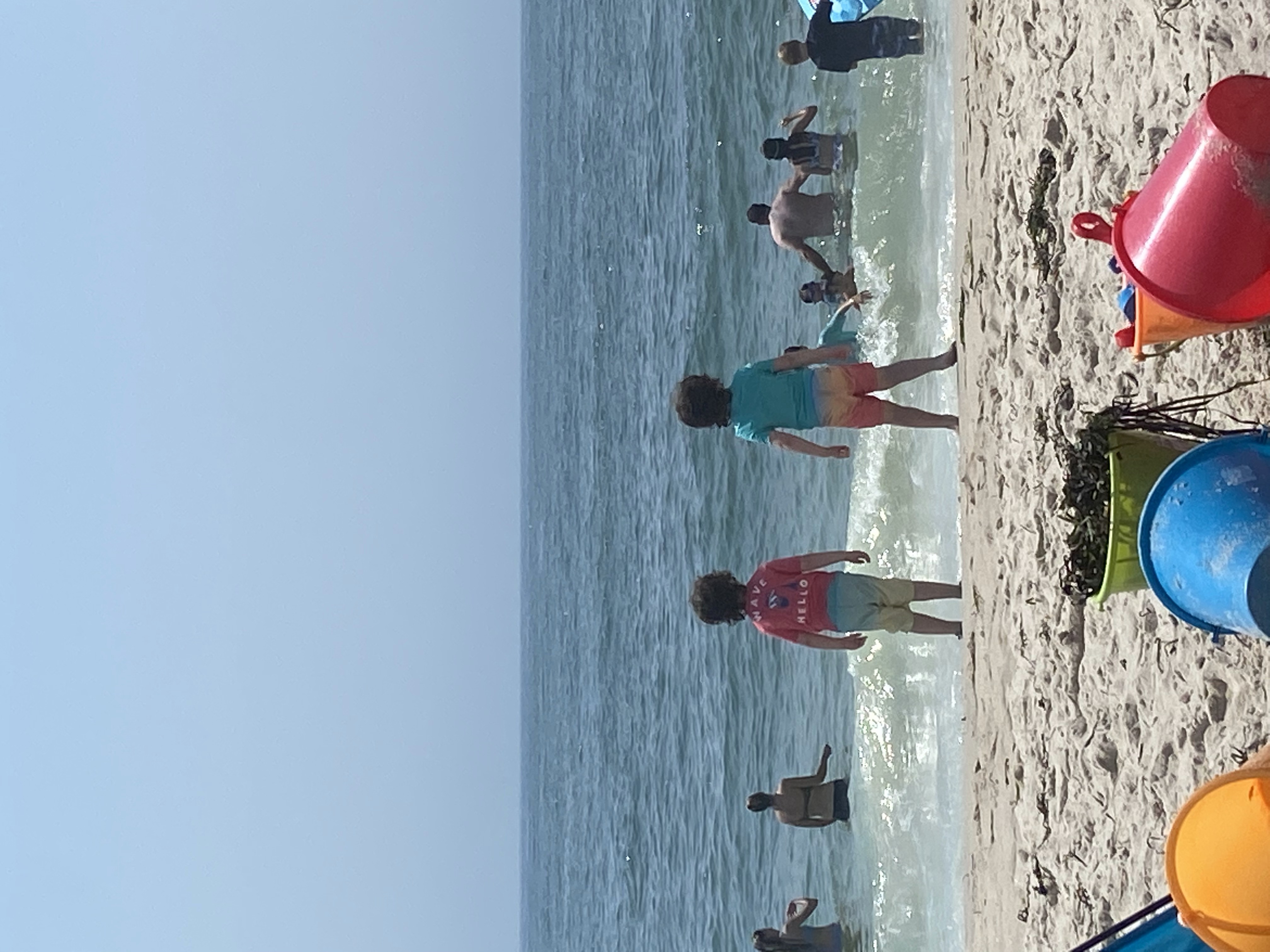 A sweaty happy hour My team at work started doing summer Fridays this year, or what I like to called Forecasting Focus Friday, meaning we don't schedule meetings and have the afternoon to ourselves without work. We originally intended to take the opportunity to head over to a tavern in Madison we love, but ended up staying at home. After we spent a few minutes outside walking the dog and picking up lunch from the New Jersey Mike's in town - it was delicious and its so amazing to live a five minute walk from food - we decided we didn't really want to sit outside sweltering. We even had a slightly hard time breathing on the walk back from the heat, humidity, and poor air quality. Instead we sat out on the patio furniture I assembled a month or so ago, and had our own little happy hour while the boys were still at school. After about 20 minutes Gen went inside to cool off but I stayed out and completely melted into the chair while reading. It was nice just to have a change in scenery during my day and to decompress from a long work week before the kids stormed in.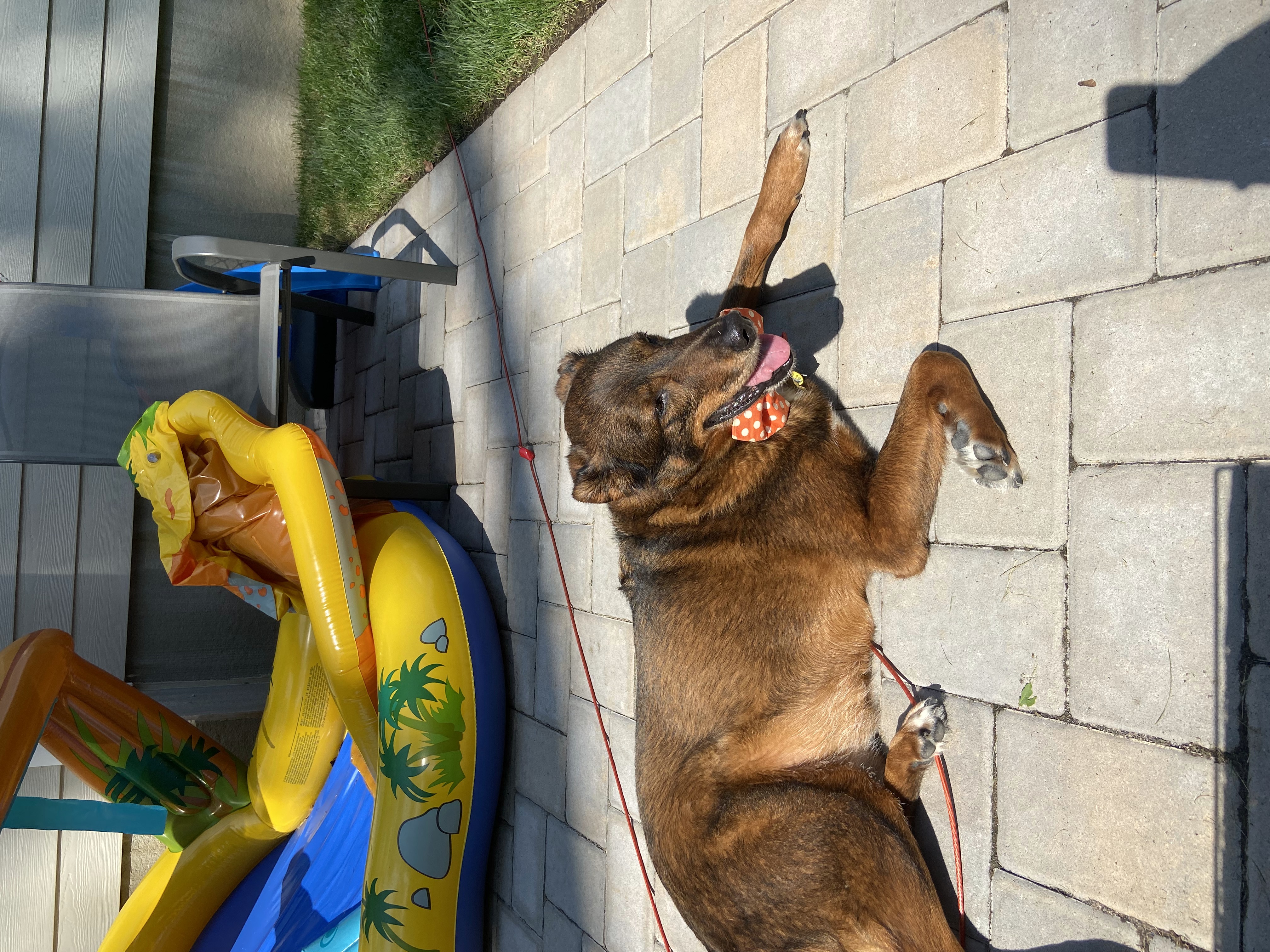 Hitting the Hamptons beach We were up early to head out east to meet our friends at the beach near their house in the Hamptons. We had to get up at 5:00 to get ready, get the kids ready, and get on the road to make it there by 9:30 to stake a claim on the beach. I even ran over to the best bagel shop we've found - also the only one we've found because it is so good we haven't dared try another - in Chatham. Sadly they did not have the kids favorite rainbow bagels, but they didn't mind so much and I still got my new favorite, Jalapeño cream cheese on an everything bagel. We didn't have much traffic, just the normal frustrating slowdown around the major bridges in the city and of course getting stuck behind cars going far below the speed limit in the HOV lane the whole way out, but managed to get there in just over two hours. It was definitely our best beach day yet with all three kids, and probably the most fun the twins have had. Having another couple, even though they were busy with their own twins, about the same age as our baby, certainly helped. We built some sandcastles, dug for crabs, and got way too much water up our noses when I carried them out into the waves to jump. We didn't get a chance to sit and read at all - I knew we wouldn't and didn't bring a book for once - but it was a blast playing with the boys who were amazing with their young twins, and to catch up with our friends who we have barely seen during the pandemic.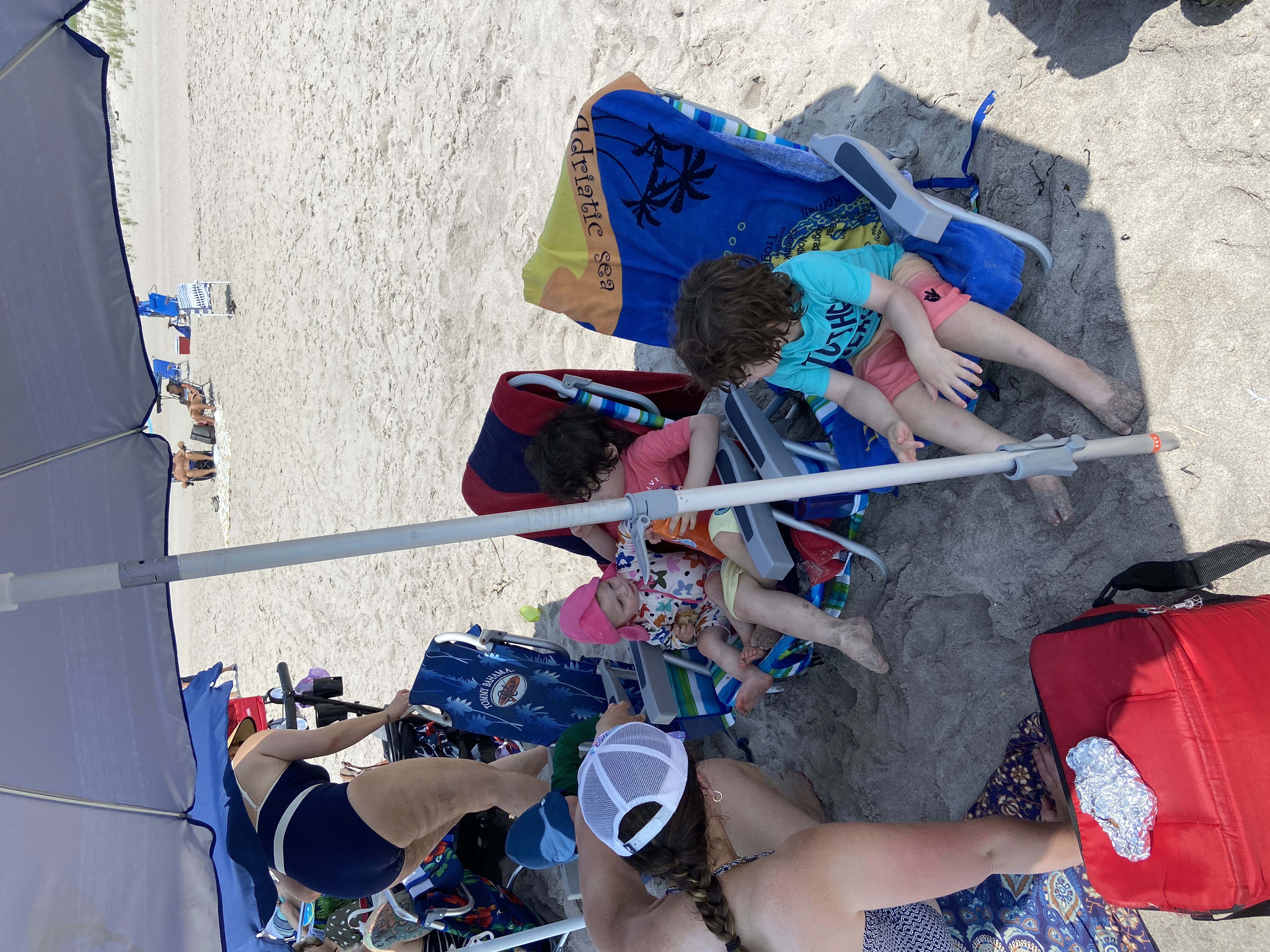 Backyard BBQ After the beach, we went back to our friends' house, or more specifically their backyard for a little BBQ. While the boys ran around in the yard playing with the sprinklers, kicking balls around, and watching bunnies, we caught up some more with our friends over our lives from the past year and what the future might have in store. Of course return to work plans, commutes, and child care planning were top of mind, but it was once again nice to catch up and have a fairly normal get together again. We got to try some Montauk beer and seltzer, both highly recommended, and ate some awesome food, capping it off with some ice cream sandwiches the boys, and I, devoured. On the way home every slept like babies.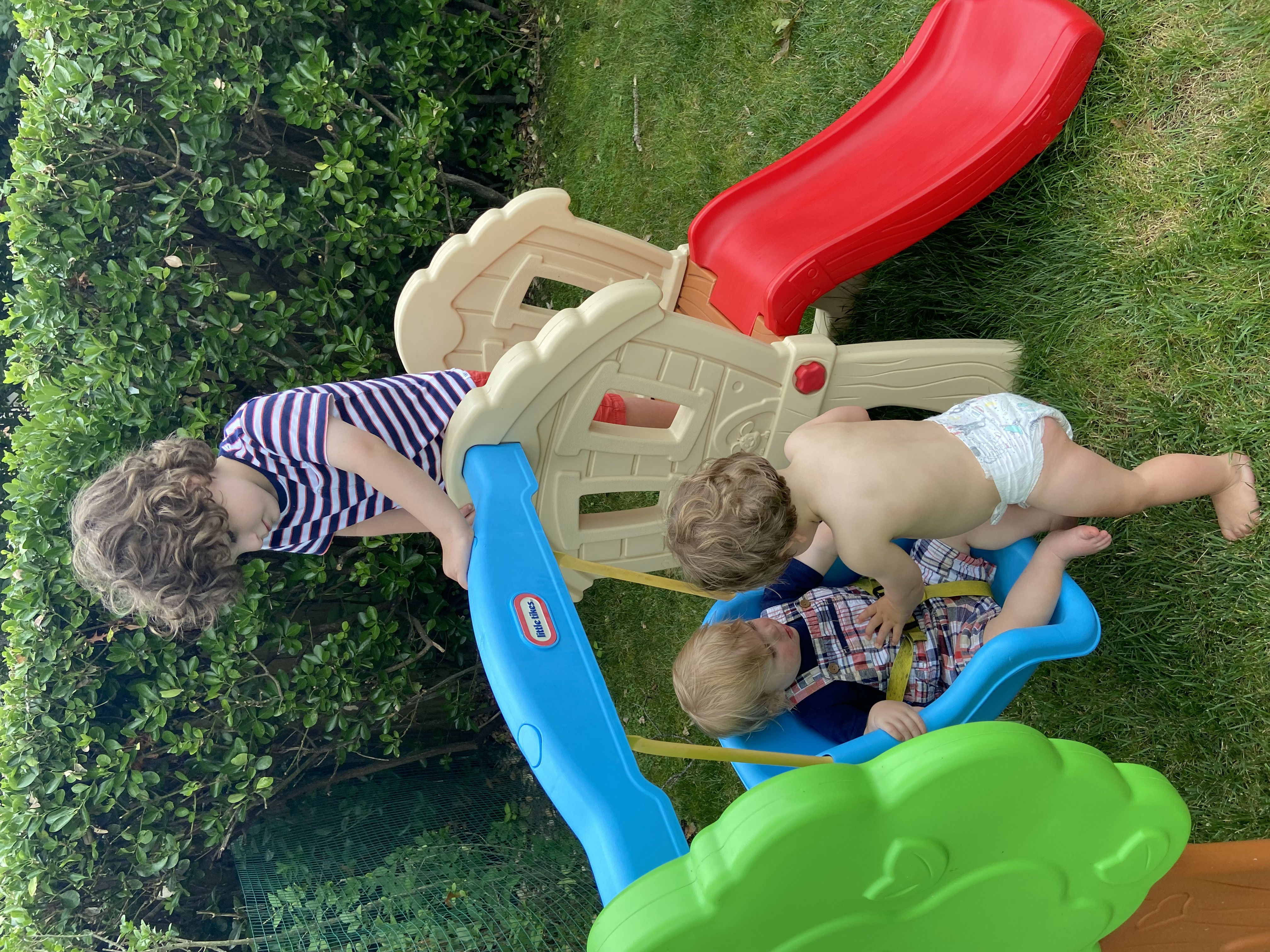 Marathon training A couple months back, after a few too many Coronas on the back patio with our friends, I signed up to run the Philadelphia Marathon in November. Our friends who lived there and I ran with before moved out to Colorado this year so it will be the first time to see them and hear about their mountain adventures. This weekend marked 18 weeks until the marathon, so while a bit aggressive, I decided to kick start my training with a 12 mile run. By the time we got the kids settled enough that I could go out while Gen did a Peloton boot camp - obviously the Cody Spice Girls one - and the rain let up, it was already after ten and getting steamy, or froggy as the boys told me, so I took it easy. Well at least I did until the last 30 minutes or so when I decided to start the Spice Girls run on Peloton while finishing up my run. I kept telling myself I would ignore the fast parts and just increase my effort slightly, but of course by the end of it I was running full steam. I actually felt pretty good and could have gone further but the route I mapped ended back at the house and I couldn't make myself keep going. I'm still not mad about a 12 mile run under 9 minute mile pace though. I continue to hope I'll be able to maintain a faster pace for the whole marathon this time, and redeem myself for having to stop and then walk the first time I ran Philly, so it was encouraging to make it almost half the distance at a good pace and still feel like I had more in the tank this far out still.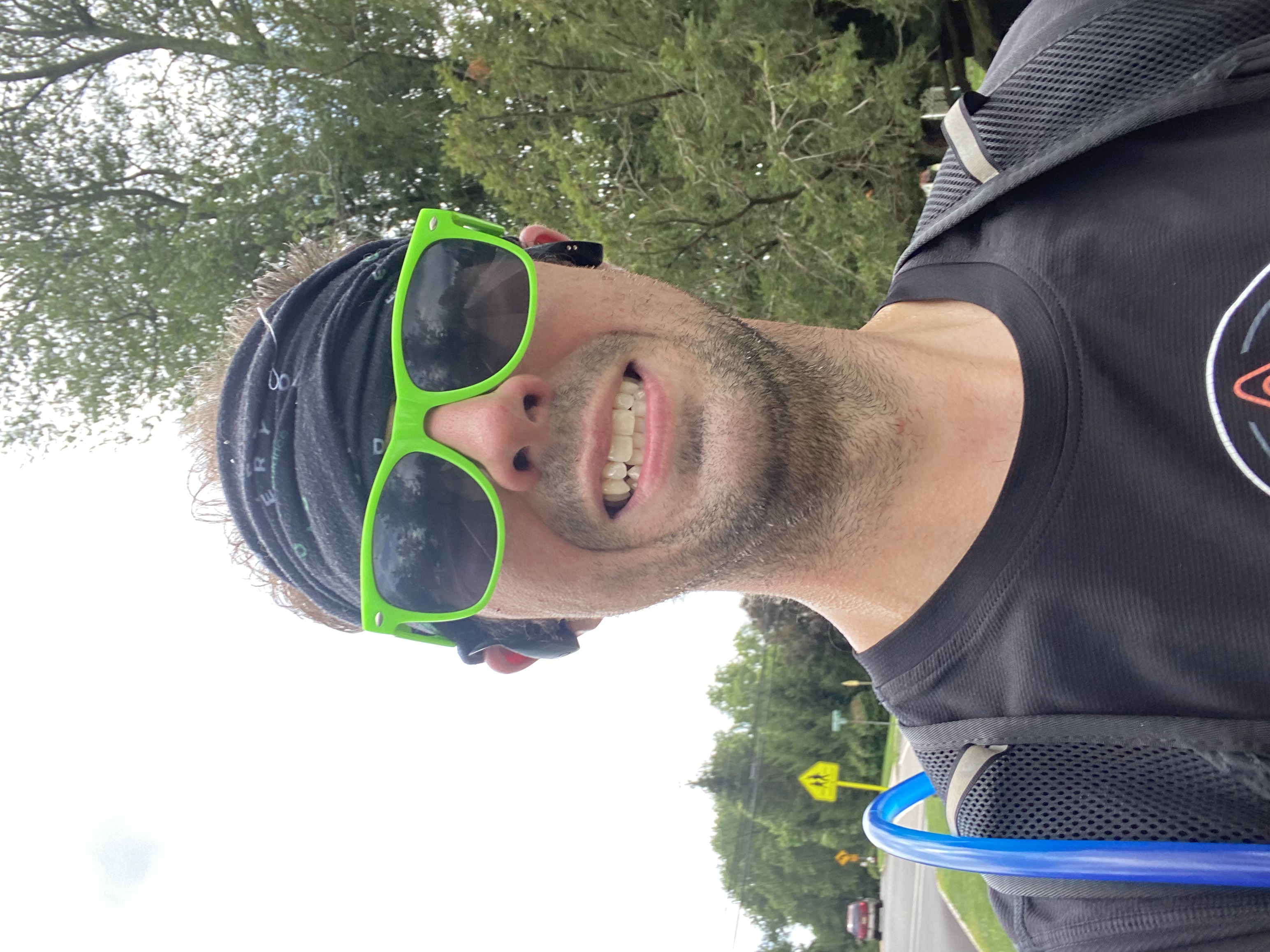 Summer Concerts On Sunday night, we took our now weekly traditional family walk and bike ride over to the town hall complex gazebo for the summer concert series. Now our third one, this week had an Eagles cover band. I wasn't sure if we'd enjoy it all that much just because I didn't think I knew the Eagles discography all that well, but it turned out they did a great set with some good sing alongs. The kids ended up playing soccer with another kid most of the concert, then hung out with some of their friends from daycare that will be in their kindergarten class while we talked with the parents. It's amazing how small this town can feel, at least among parents. In our old town, we never ran into people with kids around the same age. Now it's nearly daily. Argo stayed up way too late again, but was dancing and clapping the entire time. The boys chased fireflies as the concert wound down, and since we finally remembered to bring reflectors and lights, we made a fun little family parade back the half mile or so all the way home.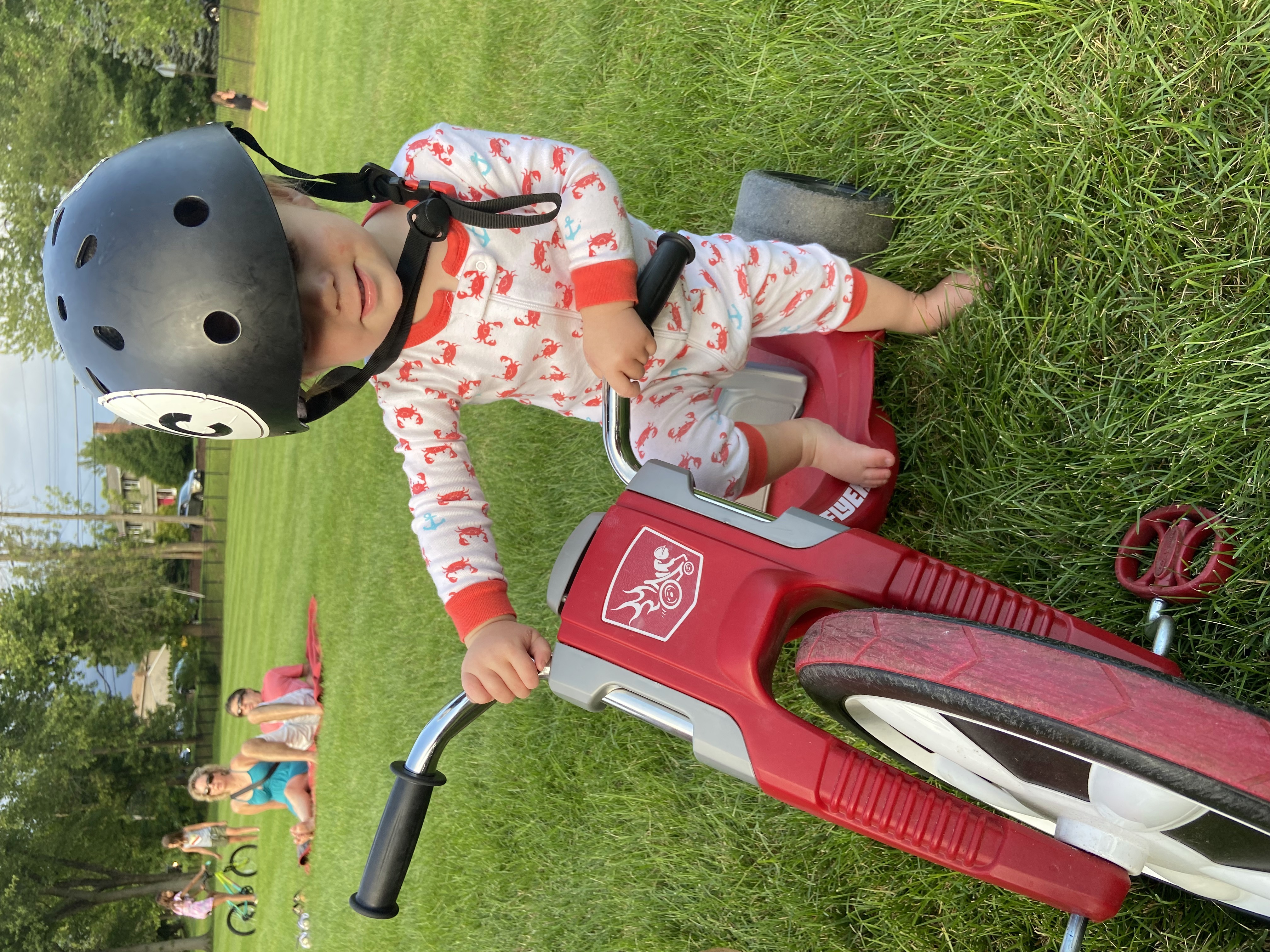 It really feels like we haven't stopped moving this whole summer. I'm still exhausted from the weekend, despite all three kids actually sleeping past seven for the first time in what feels like forever. But, we can't complain about not having a summer and doing things since we've been out and about constantly. The kids are having an incredible time, and getting to spend it together outside, watching them continue to grow up in their own unique ways has been an absolute gift this year, especially after it felt like we had to hide inside and lose most of last summer. We absolutely are not taking it for granted this year. Every Monday feels like I need the day to recover and catch up now, but I wouldn't trade the incredible weekends we've been having for anything.