Are we finally starting to get back to normal?
- 7 minutes read
- 1395 words
Vaccination rates in much of the country are rising, the summer is here, and it finally feels like the pandemic is loosening it's grip on our lives. The last two weeks, especially around Memorial Day, have really started to feel like there is an end in sight for the virus' grasp over our lives. After getting fully vaccinated, with much of the country doing the same, and with the summer in full swing starting to open things up again, there are several reasons to be hopeful about getting back to life from before the pandemic.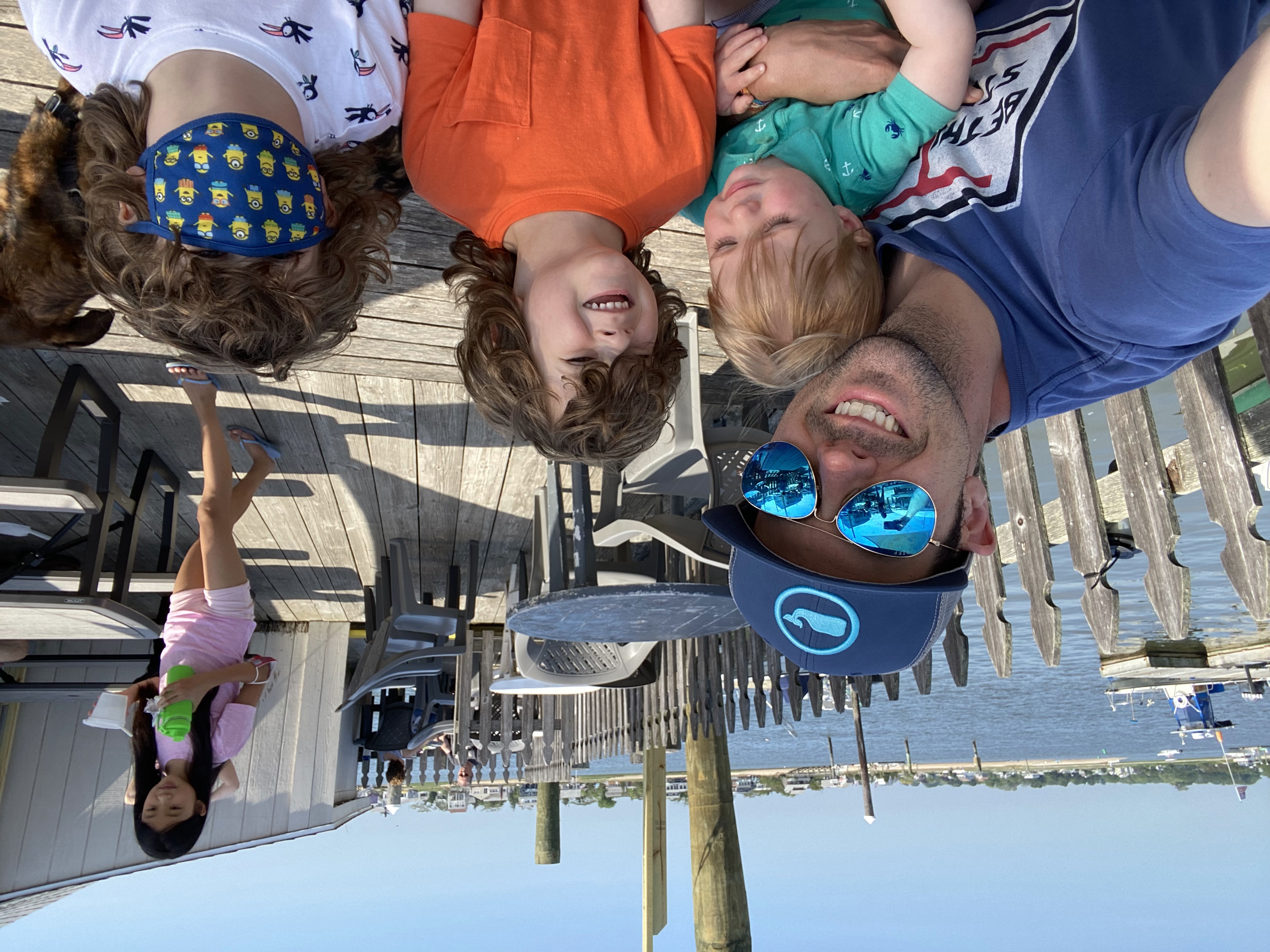 Once our friends and we got vaccinated, it still took some time for things to start feeling a little less risky. Even knowing the science was in our favor and that we were likely very safe, with kids at home, we still limited our risk exposure significantly. We didn't see many people right away, still wore masks everywhere, and didn't go out to do things unless absolutely necessary. Even once the CDC said it was ok to go without masks outside and later, inside, we continued masking up everywhere. Even at the zoo, outside, we just didn't think the risk was worth it to go massless. I wouldn't say that's changed for us, but after a few weeks with things starting to feel a little more normal, we're starting to let go a little more each week.
After our second shot, and the two weeks to build immunity, we saw some of our friends for the first time, even sitting outside at our house without masks on. It felt weird at first, but after a day together, it started feeling normal again. Later, we had a play date for the kids with some of their school friends at the local playground. Since they are in school, their riskiest potential point of transmission, together, it also felt less risky. From that, we felt comfortable enough to spend an afternoon out on the front yard with a coworker of my wife's and their twins. That started to crack our pandemic armor just a little bit, to the point where we decided it was time to start having a social life again.
Throughout the pandemic, we barely saw friends and family. With the kids in school, we didn't want to add risk to any our our friend or family from visiting us. We did a few Zoom sessions, tons of messaging, and a few in person visits here and there, but much less than normal. We knew we were sacrificing time with family and socializing ourselves and the kids, but we knew we needed to prioritize preschool safety and availability because of our work situations.
Now though, we're finally starting to get back to what it felt like before the pandemic. We've dusted off the shared Google calendar to track our social engagements, have planned time with friends and family over the next several weeks, have a few birthday parties coming up, and even managed to take a short road trip away. The more we slip back to how our lives ran before the pandemic, the more we end up moving back to what things were like for us normally.
Recently, we attended a get together with friends, in a small setting, but for the first time post-pandemic with more than one set of friends at a time. When we first arrived, it felt a bit uncomfortable, but as we all talked about our vaccination experiences and plans to return to work, it started to feel normal as well. I think the next several months will continue to feel this way. Each experience will bring some amount of trepidation, feel uncomfortable initially, but start to slowly feel ok and normal. We'll build on each of these with more and more ways of returning back to how it felt before. While we still don't feel anywhere near the level of comfort and risk tolerance needed for things like flights, visiting other countries, some parts of the country, or attending a large gathering inside, it's starting to feel less weird seeing those things. A month ago seeing people in person at a hockey game on TV looked insane, now it's starting to seem somewhat normal, if not for us yet.
This past week, we even took a little road trip for what felt like our first real vacation since the pandemic started. It wasn't anything like hopping on a plane and going to Europe like we've done each year with the boys, but instead of hiding out in a house and ordering in and cooking, we actually went out and did some stuff and went to restaurants and breweries again, even if we sat outside at each. It helped tremendously that the weather was great and we could do everything outside, and that it coincided with things starting to open up again for the summer, but the difference between how we felt when we first left our house and when we came back home was stark. After a week actually out and doing things, we started to really feel ready for things to start to go back to normal, especially for travel and getting away.
It may seem like little steps, but for me, going from still feeling like wearing a mask on the outside deck of a ferry cruising at full speed across the water with a dozen strangers, to being able to do it maskless, was a huge step. It didn't immediately feel right, but after a week of small experiences like siting out at a brewery, riding a carousel with others, and all of the little experiences at home leading up to it finally got me there. I didn't expect to have such a big shift in thinking, but just knowing that I was vaccinated and that statistically, most people around me were too, made all the difference. At this point with the efficacy rates of the vaccines and the coverage of the population, especially along the East Coast, I realized I was probably safer outside in public than I had bee before the pandemic during cold and flu season on the NJ Transit Bus.
Unfortunately, until the vaccine is available for kids under 12, we're not going to fully feel safe, especially traveling. The true goalpost for me is when we can take a trip with all three kids to somewhere like we went the last two years before the pandemic; Spain or Portugal. With them unvaccinated, a non-trivial portion of the American population not vaccinated, questions about the need for boosters, and the low rates in so much of the rest of the world, I really can't imagine hitting that goal until maybe the summer of 2022 at best. But, along the way, I can see a path where we continue to gain comfort in traveling domestically, maybe first alone, then with them, then internationally alone, then finally back exploring the world with them. With how fast things have progressed in the last six months from vaccine trials to a majority of the population fully vaccinated, who knows what things will be like in another six months.
There's reason for encouragement and optimism finally. After over a year of self-isolation and restrictions for our family, we're finally starting to see the light at the end of the tunnel. While we don't know exactly what the next few months or even the next year will bring, 2021 has given us cause to hope and start feeling a little safer and able to return to normalcy. While some of the social norms are hard to break - I don't think I'll ever get over feeling I need six feet of personal space now - others are starting to erode as we become more comfortable with social situations and getting back into public. The more we start to return to the normal and mundane occurrences like eating out, occupying space with strangers, and seeing larger groups of people, the more all the little things we have taken for granted over the last year will start to erode as we approach how things felt before. Hopefully that continues at an exponential rate and we can get back to the things we loved so much like travel as a family, seeing all of our friends, and spending time with family as often as possible soon.