I'm officially an ultramarathoner - my Wawayanda wonderful Wunhundred 50K recap
- 10 minutes read
- 2111 words
On Saturday September 12, after five and a half hours of running through the trails and roads of Sussex County Fairgrounds, the same place I first got a medal for one of my homebrewed beers, I officially became an ultramarathoner, completing my first ever 50K. While it wasn't easy, I actually felt pretty good after, and I'm already considering how I can go longer or faster, though of course in due time so I can at least recover my weekends for a little while.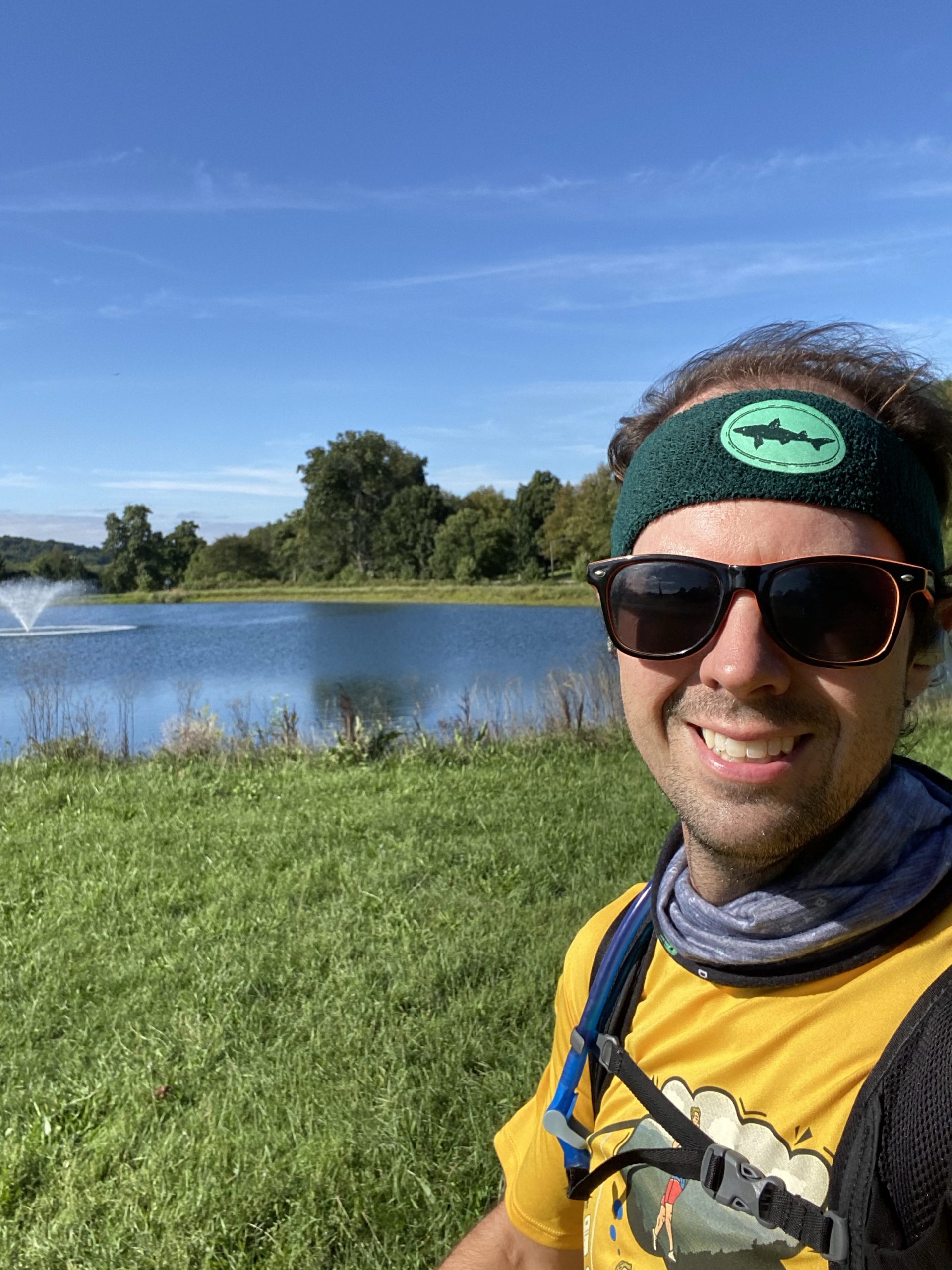 A few years ago, I would have never imagined ever being able to run more than a couple of miles, let alone become an ultrarunner. I only really began running at all around 2013 and then ran my first half marathon and the New York City Marathon in 2014. Now, after running five, I can not only call myself a marathoner, but an ultramarathoner. While not the incredible story I heard from a fellow runner in the race who was going for his first 100 miler after only completing his first half marathon last year, I'm still very proud of being able to complete such a distance myself and join a much smaller set of runners who have ever gone this distance. It's hard enough to run a marathon, but to go another six miles after, especially on terrain a bit more challenging than paved roads, isn't something I thought I had any chance of doing until very recently.
I ran this race with NJ Trail Series, a group that was highly recommended to me by some of my running friends and my ultra-idol, Francis who had done a 100-miler with them a few years ago. I have to say the organization was incredible. It's a far cry from the scale and size of the major marathons, but it was very well done and incredibly personal feeling. Rick and Jessica McNulty, the organizers, we fantastic in running the race and great to talk to.
Originally, I planned to run my 50K in Blairstown, NJ back in the spring, right before our third boy was born. But COVID disrupted that, delaying my run until this weekend which was supposed to be in Wawayanda State Park on some pretty technical trails, but nothing compared to what I heard Blairstown was like. However, again because of COVID, hey had to move the race to the fairgrounds at Sussex County because they couldn't get a permit for the park. It actually turned out great despite my initial concerns. The 6.5 mile loop wasn't at all boring and though there wasn't much elevation, it was still challenging in sections due to soft ground and some differing terrain. I'm glad my first ultra ended up being there since it was probably about as easy as an ultra trail run can be.
Initially, when the race first moved, I considered running it virtually because I didn't want to increase my exposure risk during COVID. I had also trained heavily on tough trails with rocky sections and big hills expecting the race to be similar. I had even done a practice run on the exact course in Wawayanda. I figured the fairground course would be boring and planned to do my run in the woods near my house instead. But then I reconsidered and decided the support I'd get from others in person and getting to meet fellow crazy ultra runners would help get me through. It was a good last minute decision and I'm glad I came around because I was blown away by how friendly and supportive my fellow runners were.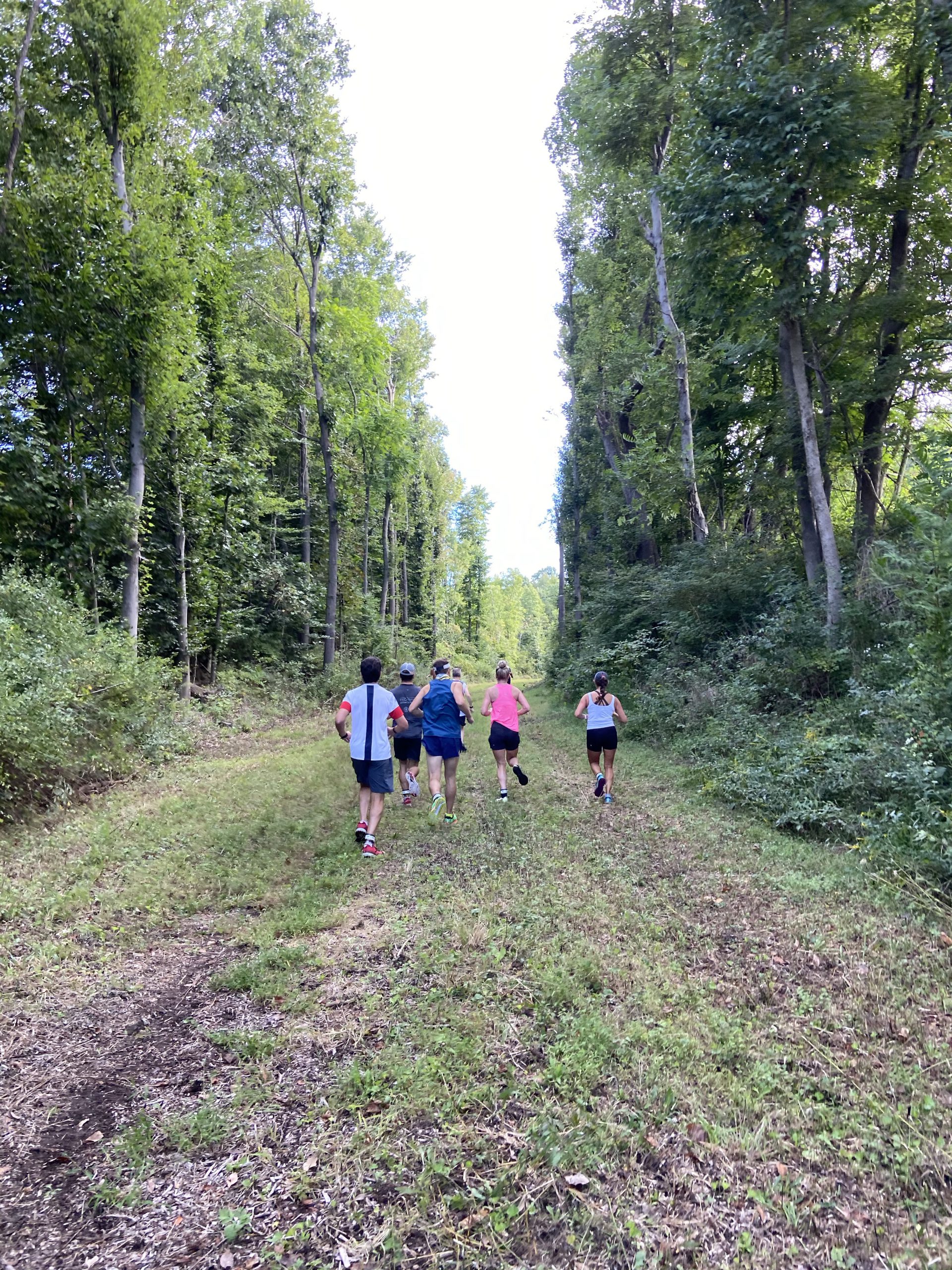 In a marathon or other road race, there are always too many people to really pay much attention to other runners. Most of a race is spent weaving around them and jockying for position. In an ultra, especially a loop one like this with runners on different distances, everyone is really only racing themselves, so there's a lot more support. Every runner I passed would either wave, give a thumbs up, or yell a quick encouragement. I quickly embraced this and actually looked forward to thinking of something else to greet other runners with. On a loop like this, I kept seeing the same people throughout the race and it was great to build a little but of a community with them in the race.
Throughout the race, I actually had a chance to talk to a few fellow runners too. In an ultra, it's much more about overall strategy and pacing than just flat out running, at least for me, so I was able to run with a few others throughout. First, I met a runner going for his first 100 miler after only doing his first half marathon last year. We discussed pacing strategies and how he planned to get through the night for a couple of miles before he wanted to switch back to walking to keep below his lactic threshold. Later on, I ran a bit with a guy running the marathon distance who told me about the other runs the organizers do and how I had likely dodged a bullet by ending up with this race for my first. We ended up finishing almost at the same time and even enjoyed a post-run beer thanks to Rick while chatting about the race. I would have never had these opportunities in a road race because I'd be too focused on my pace and time.
The course itself ended up being less challenging that what I had planned for, but still hard in its own right. While there wasn't much elevation change, the first half of each of the five laps consisted of two out and back loops on a gasline trail over packed grass and a bit of mud. While it dried out each lap thanks to a bit of sun, it also got more churned by the other runners, so it was always the most challenging part of the run. The weather overall was perfect, starting just around 60, ending around 70, and staying mostly overcast with a gentle breeze that kept things cool for the whole run. The second half of the lap was mostly on pavement across a perimeter road for the grounds. This was the part where I was able to push things and make up time from a slow pace on the grass. After about a mile and a half on the pavement, it went back through the parking lot on a mix of brush, gravel, and grass. The last mile or so was back on some grass over a couple of rolling hills that I actually enjoyed because it gave a good break up of spot to walk uphill and run back down.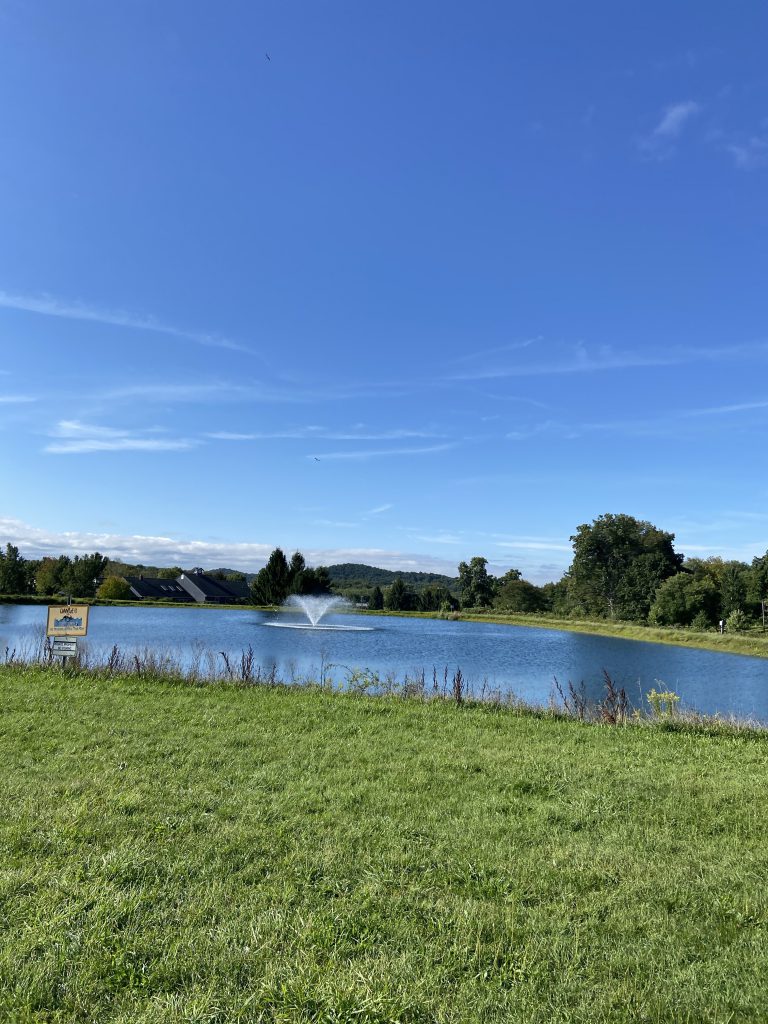 Through most of the race, I felt pretty good. My training, while not exactly fast, did at least give me a lot of miles and helped build up endurance. I never felt as bad even in the last couple of miles as I had in my first two marathons, and thanks to plenty of fueling, never came close to bonking. I won't say there wasn't any pain, but it was manageable, and I actually ended up finishing and still feeling pretty decent. I made a big mistake in going out way too fast on my first lap. I tried to keep up with a group who I later learned had BQ-ed, finishing the first lap with a 9:15 pace because I wanted to follow people to figure out the course first. I lost pace each subsequent lap, dropping down to an 11-minute mile by the end, but I was still able to maintain a good pace most of the time. In laps four and five, I made myself walk for two songs at a time on the grassy part to maintain some leg power. One downside of a pretty flat course was that unlike Wawayanda, there weren't many obvious uphills to encourage walking. Instead I ended up running more than I intended to on each lap except the last.
I had one problem in the race, my headphones. For some reason, they didn't completely charge beforehand. I didn't use them the first lap anyway because I wanted to be able to hear, and at that point I didn't really need the motivation. On the second, I put them in, only to be greeted with a low battery warning. It lasted for about ten minutes before cutting out. Thankfully I had brought the charging case with me because I knew they wouldn't last the whole time anyway. It actually turned out that the right one was fully charged, but the left must have not clicked in fully because it was dead. Instead of using them both, if I just put in the right one it worked fine. This was great for finishing my Audible book, the biography of Ben Franklin, and then listening to music off of my watch. Unfortunately, when I walked, my watch would be further away from the headphone and kept disconnecting. At least it was relatively easy to get it back on.
The music did come in handy to keep me moving and set up a nice run / walk pace. My ever-evolving run playlist always takes me back to other runs like my marathons and long runs in the forest leading up to it. I love remembering some of my runs, whether my prep in Wawayanda or the long lonely runs by myself for hours in the State Forest by our house. Music and even audiobooks always bring back memories of the things I last did while listening, and reflecting back on all the work I put into getting ready for this, my longest run ever, helped keep me motivated to keep going.
I ended up finishing the race in 6th out of 13 finishers, definitely my best absolute finish and probably my best percentage as well. I beat my initial estimate of six hours by nearly 30 minutes, so I was quite happy. The top finisher managed to average a 7:30 pace and I have no clue how that was even possible. For me though, this race was all about finishing. I think that ight be the best part about ultra running to me, each course is so different, just finishing is success and the time is secondary. It's much more a run against yourself and your own limitations than it is against the other runners. I think this is largely why everyone is so friendly. According to my watch, I was only at 30.5 miles, so I knew I would want to tack on an extra .6 to make sure I had a full 50K on Strava.
First though, I crossed the finish line and made sure my time counted and I hadn't miscounted a lap. I also got my choice of finishing swag and chose a keychain bottle-opener among several other choices including a medal (I have too many already), a beer glass (I don't have room for more), and a coaster (my second choice). Since several of the others I had kept pace with on the last few laps finished around the same time, I first spent some time recovering and refueling as I had just run out of water. Rick offered everyone there a beer, and I couldn't refuse since I had dreamed of one for the last two laps after not drinking at all for the past two weeks in preparation. I knew it wouldn't make my last .5 mile run any easier, but I didn't exactly care about the time at that point.
Considering how tough my first half and full marathons, and even my first 5k years ago had been, my first ultra really wasn't too bad. I can thank the serious amount of training I had done and probably the seeming insanity of running up mountains and scrambling over boulder fields as getting my whole body in shape. More even than the run though, I really enjoyed the people running with me and the shared spirit of comradery out on the course. In my recent runs, I have enjoyed shifting to a more friendly type of run, giving waves to other runners and stopping to help lost looking hikers out on the trails. Maybe it's my newfound love of bandanas, or the surfer dude hair I have from COVID lockdowns, but I'm finding more joy in the shared experience of running with others now. My first ultra was a great success for me and I'm so glad I decided to actually go and run it with the real race. Now I know I'll definitely be back.