What a wonderful way to run in Wawayanda
- 8 minutes read
- 1538 words
I was originally supposed to run my first ever 50K in April with the New Jersey Trail Series. COVID interrupted that, like so many other things. Instead of completing my run before our baby was born, and right after completing my months of long runs involving the sacrifice of numerous weekends, my race was delayed to the fall. Throughout the summer, while on lockdown, I looked for opportunities to do long trail runs to prepare for the race in September. The perfect pace to run actually turned out to be the site of the race itself, Wawayanda State Park in northern NJ.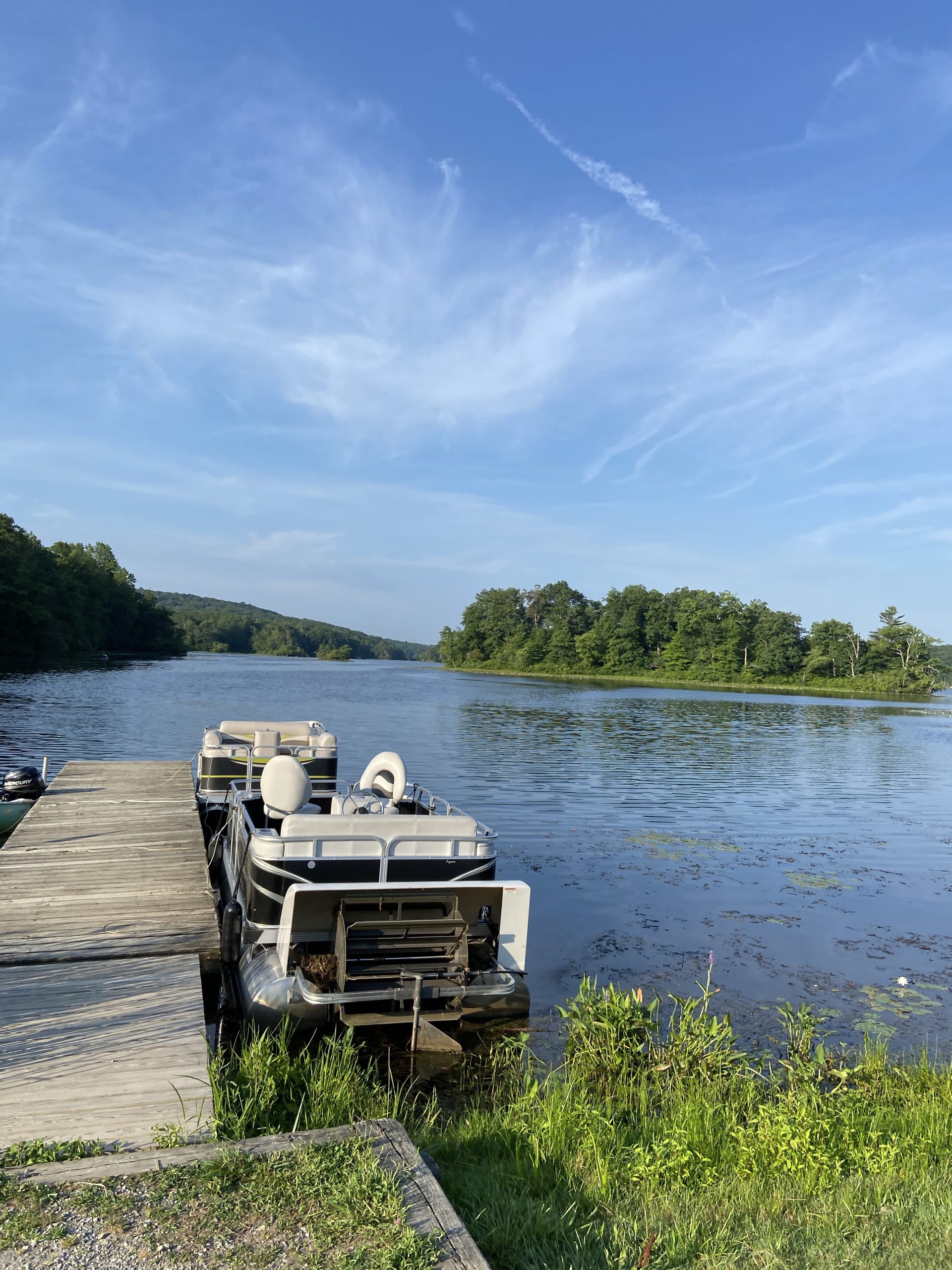 Throughout the summer, I've gone for long runs across a wide swatch of northern NJ. Most of my runs have been through the Ramapo State Forest right near our house, but the problem has been with the amount of altitude change and difficulty of the rocky trails there. While there is a nice loop around the lake there, going more than about five miles means heading onto the trails away from the beaten path which all seem to go straight uphill. I felt like I was never able to get up to speed and my long runs were always hard to finish. Alternatively, I would run on the smooth flat path at Saddle River Park which extends for over 10 miles, though to get my long three and four hour runs, I had to loop a few times.
Last month for my first four hour run, I decided to try a new route starting with the full part of Saddle River's trail, then heading out into the roads of Bergen County's finest suburbs. I let Strava create my route for me, then followed it through mall parking lots, numerous residential streets, two downtowns, and more than one street with no sidewalks. On a side note, I still don't understand how one of the most densely populated parts of this country manages to have so few streets with sidewalks, and even when streets do have them, they just arbitrarily end with no safe place to cross to the other side. After this race, I decided to try something a bit different for my next long run.
Since the race itself was moved from a park down by Princeton up much closer to me at Wawayanda State Park, I figured it would be a good opportunity to explore part of the actual course there, see what the trails and elevation were like, and get a taste for the race. Translating the course from a marked up PDF drawing to an actual route on Strava took about an hour, and then I couldn't actually send it to my watch due to the Garmin outage. I had to transfer it over via USB like it was 2001. Like the actual race itself, I set up my run with three loops from the parking lot, each about 6-7 miles in length forming a cloverleaf around the lot. I even managed to wake myself up at 6:00 am, normally a weekend impossibility, to try to beat the heat. I figured I could get to the park and be on the run by 7.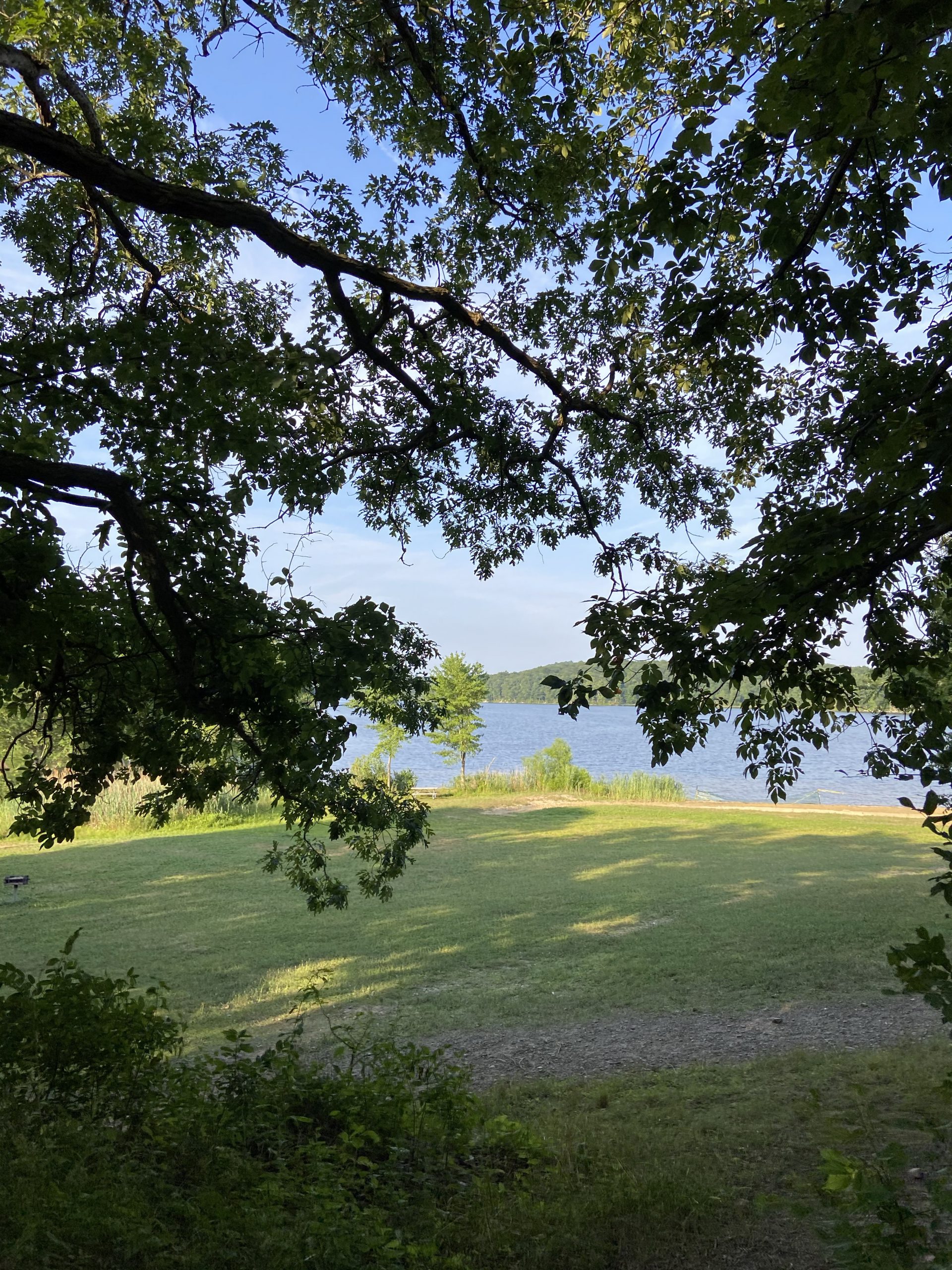 I didn't count on my car GPS having no clue how to actually get into the park. As a State Park, there's an entrance that requires paying for a day pass. Apparently the GPS thought this wasn't a valid route, so took me all the way around to the other side of the park first, which I discovered isn't even open during COVID. Thankfully, on the way back home, when I thought I was going to have to bail on the run, I passed the main entrance again and noticed that it was actually open. After a bit of a wait at the gate because of the number of people coming to spend the day at the park's beach at the lake, I was able to park and start my run around 7:30.
This summer has been pretty brutal for running in the Northeast. We've had days with temperatures above 90 degrees almost every single day since May and high humidity in the mornings before it gets hot. While perhaps a bit tougher with elevation, running in the woods has been the best way to stay relatively cool with breaks from the sun. Wawayanda was excellent for this with tree cover for the entirety of my four hour run with the only exception being around the lake and boat launch where I parked and would switch back to the other loops. Despite the 85+ temperatures after the two hour mark in my run, a gentle breeze and shade actually kept me fairly cool throughout the run.
One issue with the run was my looping approach. The only problem was knowing which direction to head at the end of each loop because they all ended in the same spot. The maps and navigation on my Garmin Felix watch are great when I'm not sure which trail to follow, but they aren't as good for making it clear which way to go when several routes branch from a single place. It meant I ended up making my route up a bit each time, though it still worked out with distance and time.
The park turned out to be a perfect place to run. The trails were completely devoid of other people. I didn't see a single hiker or fellow runner the whole time, and the only other people I passed while out on the trails were a couple of mountain bikers. Despite the park reaching capacity by noon, the trails felt empty which was great because keeping a mask on like I do on the populous trails by our house would have made the run a bit tougher. No one really made it past the lake. I love running in nature, and it was great to have it all to myself.
The park was also great as a course. There was plenty of variation in the terrain, elevation, and scenery. My first loop took me deepest into the woods with a detour on a path that was about one foot wide at points and went through parts so heavily wooded I couldn't see the sky at all. Mushrooms were all around and I startled squirrels and chipmunks nearly every five minutes or so. The second lap took me around the lake, mostly out of view of it, but with some pretty views as I poked out of the heavy woods throughout. The third loop took me furthest away from the center of the park, actually leaving the boundaries at one point while I made a one mile detour on the Appalachian trail on the short segment that runs through NJ. There was also a little section that involved balancing over some planks perched over a swampy area swarming with dragonflies. This route through the park provided opportunity to experience several different types of NJ environment together.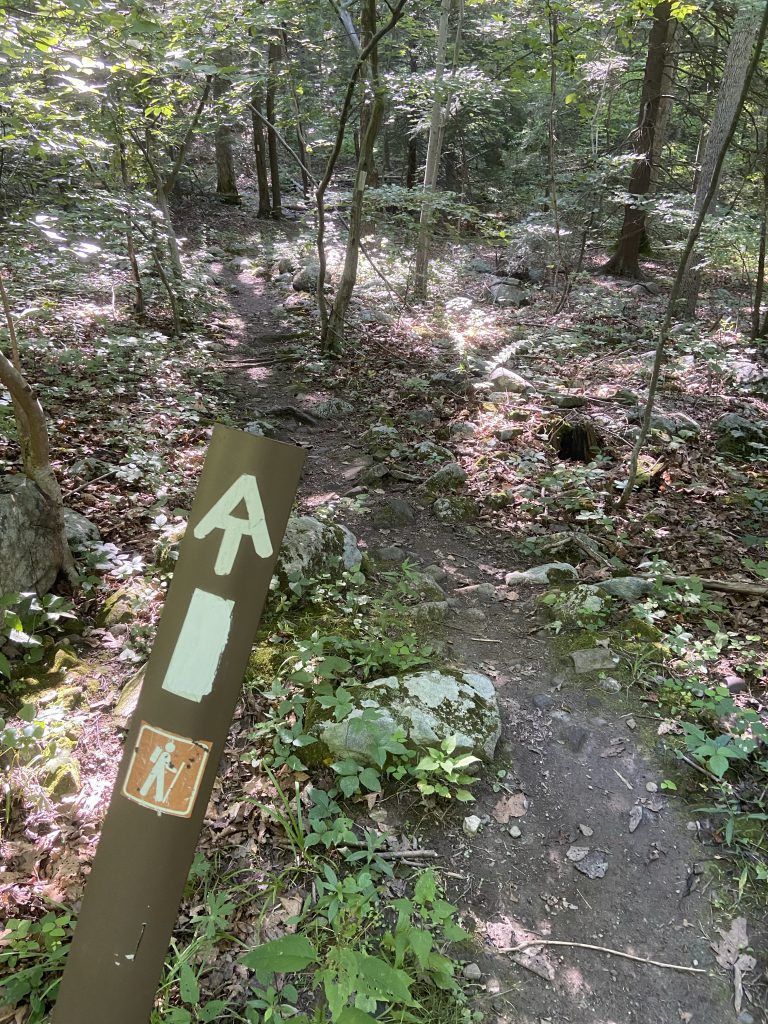 There was a bit of elevation change throughout the park. In general, as I ran further from the lake, elevation increased and on my loops back to the start, there were downhills. Overall though there were very few steep or lengthy elevation changes and the park has a much more rolling hill profile than the steep tracks up the side of a mountain that the forest near us has. To make it even better, I finally, for the first time since I started running, was able to allow myself to walk on the uphill sections without feeling guilt. This approach helped me get to the end of my run successfully and without burning out as I had on a recent run near my house where I ran out of water less than half a mile from my house, but had to sit down in the middle of a trail due to heat and dehydration. I also brought a full extra cooler of water and another of sports drink to stow in the car for this run, and while I forgot to grab it to resupply for my last loop, it did come in handy when I finished the run for my way back home.
It's difficult to know at this point if the actual race will still happen in September. Since it's a fairly small one with less than 200 participants, it is currently clear to go forward. It's difficult to anticipate how crowded the trails will feel with a few hundred other runners out there, so I definitely plan on wearing a mark for a good portion of the run. Even in September, it might be fairly warm, so water will be a necessity as well. For now it looks like it will go on as planned, so I'm glad I got the experience running on the same path the race will so that I know what to expect. Now I can finish up my training with one more month of long runs, knowing what is in store, and that while not a flat road race, I don't need to fear massive hills or scrambling rocks like I thought I might. Now it's time for the homestretch to get prepared for the big race.