Our 2021 MacBook Air M1 might be the best purchase of the year
- 6 minutes read
- 1170 words
I'm typing this on what is unquestionably the best computer I've ever used, and the one I've quickly come to prefer over just about every other device in our home. As great as my new iPhone is, especially for taking pictures, and despite the amount of hours I've spent running with my Powerbeats Pro, it's our MacBook that I keep turning back to these days. It's the perfect device for both consuming music and video as well as getting stuff done.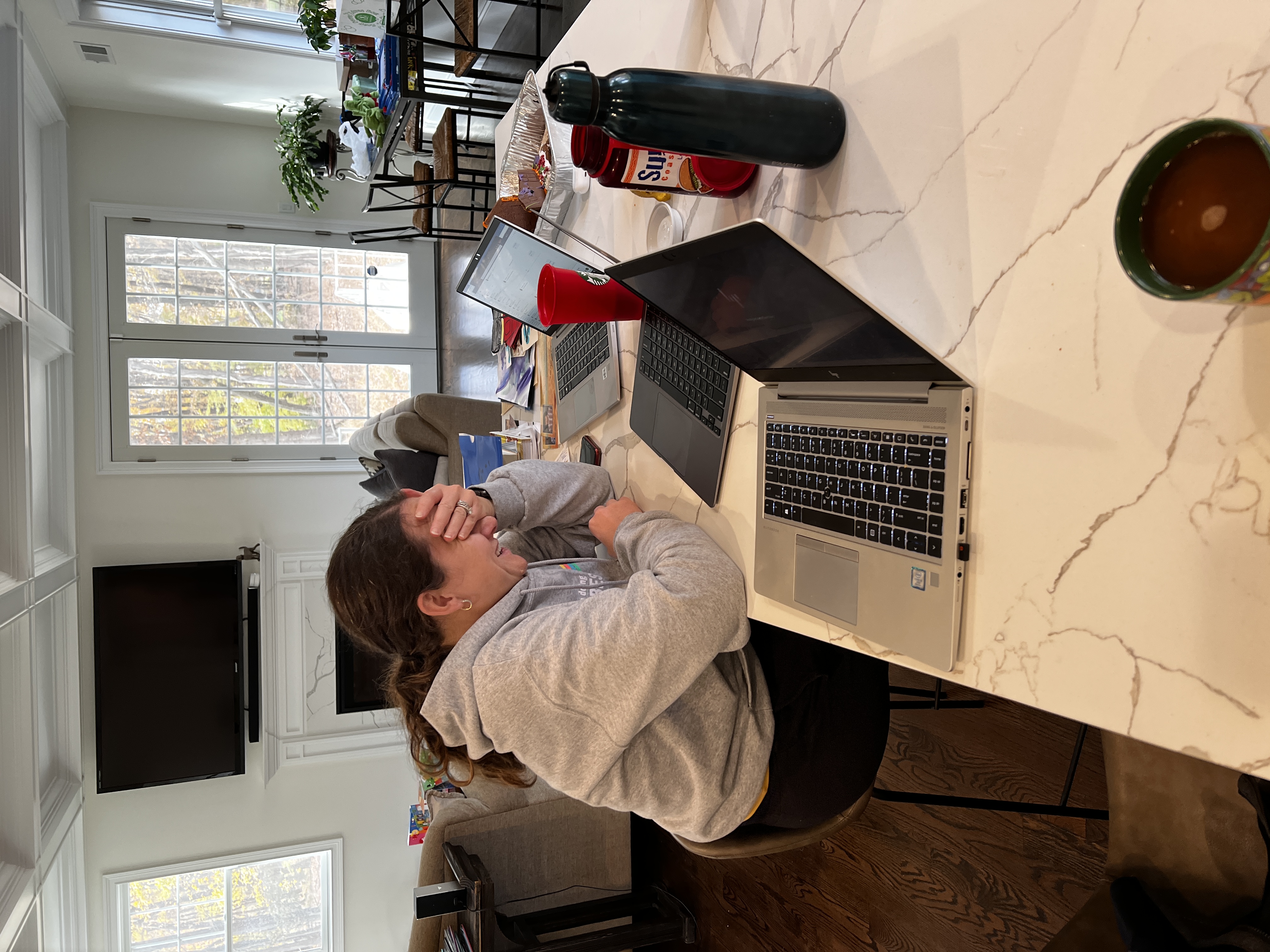 We got rid of our previous MacBook Air, a 2015-ish version from right before they started getting worse with bad keyboards and no ports, last year because we were barely using it between our phones, work laptops, and the iPad. But the longer the pandemic continued and the more we realized we'd be spending plenty of time at home, we found that we needed a home laptop for the little chores that are a pain with other devices like quickly triaging personal email inboxes, going through Amazon listings, and even writing this blog.
We waited a while to get the latest MacBook Air after it was released last fall. At first I wanted to wait for deals, and then as the price did begin dropping, I wanted to hold off until this year's Apple announcements because it seemed possible they'd be updating it again. But then, with more and more stuff leading us toward just buying it and a decent Costco sale, we decided it was time and there would always be another version, so if we actually needed it we should just go for it now. I really didn't figure I'd use it for more than some light surfing.
This purchase came at the time I started reading more about the necessity of keeping a separate work and personal device. With work stuff obviously on my work laptop, it had also spread to my iPhone and my iPad. I don't have things to hid from work, but there are just times I would rather my employer doesn't see every thing I'm doing on my computer. I don't know how deep any of that software goes on the laptop or more importantly on my phone and tablet, but considering both can be remotely wiped and managed, it was a good time to get a personal device I can individually manager.
It's also incredible how deep the Apple ecosystem integration goes across products and how hard this makes switching between platforms. I had never used a MacBook before my first one for work a few years ago. Now, even though I use a Windows machine for work since I'm pretty much constantly in Office products, it's hard to imagine not having some of the integration on my personal laptop. I can send and receive all of my text messages on the laptop, something that isn't at all possible on a Windows machine. The Apple Music application is orders of magnitude better and more responsive on the MacBook than iTunes on Windows. I periodically watch Apple TV (entirely for Foundation) on my laptop and the native app works great and allows me to download for the times I'm offline. I have grown to prefer Apple Maps to Google, and don't like using the Gmail web interface, and the MacBook has a native Maps application and some great third party email apps like Spark. And because it's my own device, I can even use my VPN of choice, NordVPN, rather than being tied to the corporate one.
The pandemic blurred the lines between work and personal life in some many places, I hadn't even noticed how the lines dissolved on my laptop and other devices too. With my own laptop now, I can at least claim back the personal aspects of my computing.
The MacBook Air is a pretty perfect laptop. It's small enough to be very portable throughout the house, to come along on trips with me, and to sit comfortably on my lap through much of the day. The M1 chip is a wonder. It doesn't get hot, so I can sit comfortably with it regardless of how many browser tabs I have open. The battery is incredible and I really don't have to worry about charging it very often. When I do, it's suer convenient because it charges over USB-C, and I have tons of chargers all around the house. The screen is great, though having 120 Hrtz on my phone makes any slower refresh screen feel jelly-like. At least it gets bright enough to use it outside. The keyboard, after years of terrible, low depth keys that would get stuck incredibly easily, is back to a normal keyboard with great clicky keys with some actual travel that is a joy to type on.
In fact, I love this computer so much I stated using it periodically for work. With AWS Workspaces, I can access a cloud version of my own Windows machine from just about any other device. This was very helpful a year ago when I broke my laptop and had to use my old MacBook to access a workspace until my replacement arrived. It's also nice in a pinch on my iPad. On the MacBook though, it's responsive enough that it almost feels like running Windows on MacBook hardware. I've used it a couple of times when I needed to take care of some issue or respond in short order without going to get my work laptop. Though I've also realized the trap this presents and make sure to limit how much time I'm spending doing work on my personal machine. It's good to continuously reestablish those boundaries.
There's also something I've found about the MacBook helping with focus on a single task rather than too much multitasking. Sure, it's not as good as a single purpose device or an iPad where you're nearly forced into single tasking. But, I don't find myself flipping through applications all that often on the MacBook, at least compared to my Windows Laptop. I think it's just the way MacOS handles windows. This would be a downside to using it for work, but for working on a blog post or consuming content, it's great to minimize the distractions.
I really enjoy using our MacBook. While it's not going to replace my phone, my iPad, or my work laptop for the specific things each of those are tailored to, it's a great option for flexibility while allowing me to keep personal and work stuff separate. Switching from a work laptop during the day to the MacBook at night is similar to moving from my office to another room in that it helps reset the context and feels like a break from the day. It helps maintain the boundary and separate work and home life. I don't think every necessarily needs to have this many devices, but after getting it, I recommend the MacBook Air not only as a great computer, but as a great way to keep work and life apart.