What's next for EVs, especially Tesla and Rivian
- 11 minutes read
- 2294 words
I've been a proud Tesla Model 3 owner for 2.5 years, but have followed the company long before that. Before that, I had been a bit of a gearhead, though nothing approaching the people who mod their cars for track days and the like (though I did once do a track day with my Mini and raced a Ferrari too). From the time I first drove my first EV, I knew the world was going to change because the thrill and performance of driving an electric motor can't be beat. It's with that background and knowledge that I think I can see a pretty clear path forward for the automotive industry.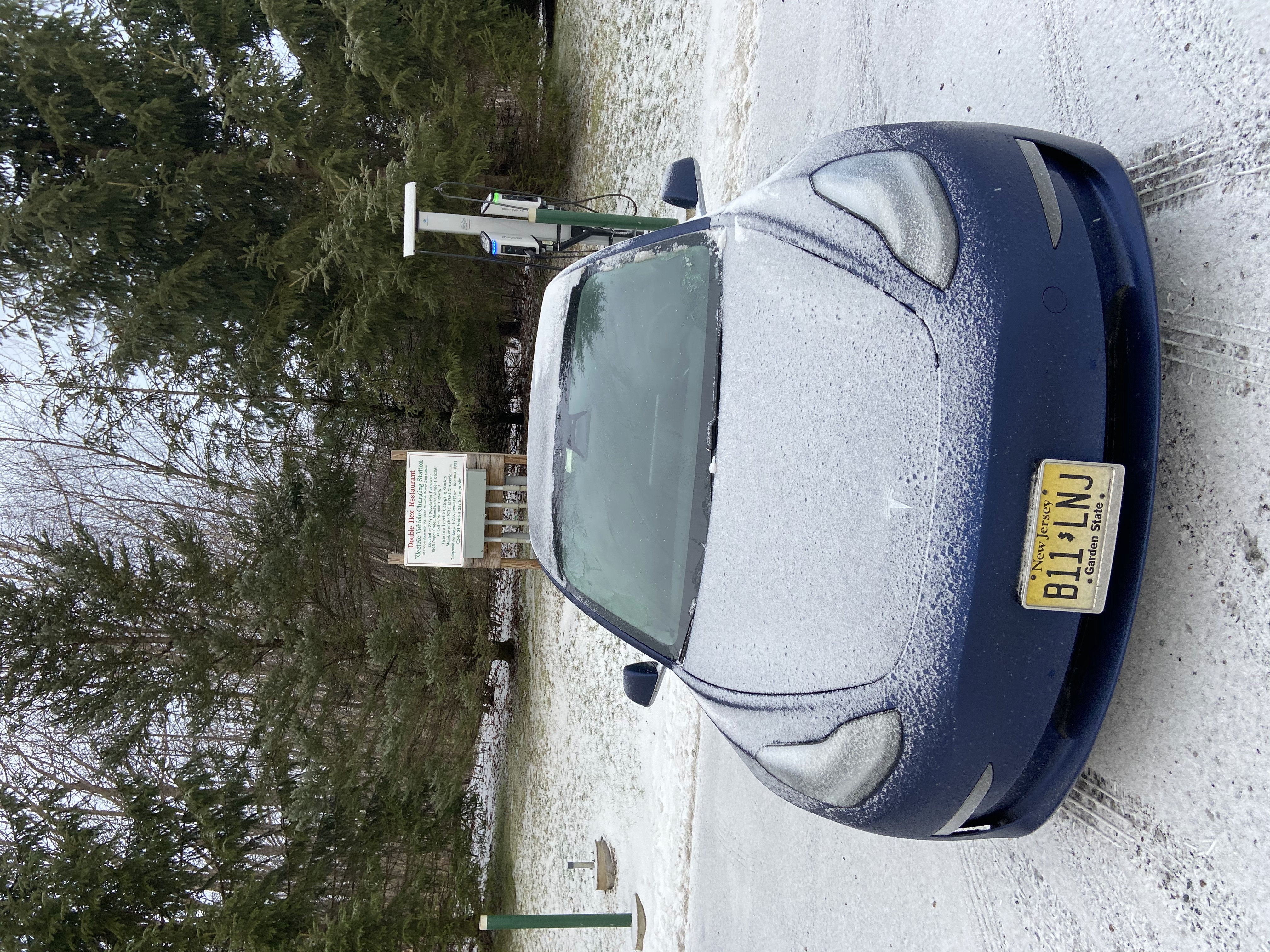 From the outside, it may not be obvious just how far ahead Tesla is compared to every other car maker in the world right now. That, more than anything else is the reason for the insane valuation as the most valuable car maker. As much as I love my Tesla, I don't think it's perfect, I don't really buy into the cult of Elon, and I think the autonomous self-driving stuff is way overhyped and overblown. However, Tesla is miles ahead of every other car maker these days, and accelerating so fast it's going to be really hard for anyone to catch up. I actually hope others do, because competition would be a good thing for consumers, especially at a time when the exact car I just ordered, a Model Y Long Range, increased in price by $8,000 this year alone, but I still placed my order because there's seriously nothing else like the entire Tesla experience out there.
The signs are all there already that the market is poised for a huge shift toward electric vehicles. Even with supply chain constraints and the chip shortage in the first half of the year, nearly 330,000 EVs were sold in the US, more than double the first half of 2020. That accounts for 7.6% of cars sold in the US. Meanwhile, countries like Norway are well on track to have all sales be for Evs. With the infrastructure bills making their way through congress, it looks likely that there will be support for charging infrastructure and to encourage more sales of electric cars through tax credits. Electric is the future and more and more Americans are going to shift in that direction.
Tesla already leads the market and continues to grow with the most sales. And that's with price increases this year which they will likely be able to dial back down if demand ever drops to increase demand once again. They've also got massive factories slated to start production in Texas, Germany, and China in the next few years. Producing cars to meet demand doesn't appear to be a problem.
It's easy to forget that Tesla has been around since 2004, announced the initial roadster in 2006, and started producing them in 2008. The model S, arguably the first real Tesla, at least the modern incarnation of it, was introduced in 2012. That's nearly a decade of producing electric vehicles at scale, delivering over the air software updates, and perhaps most importantly, maintaining customers' cars and the charging network.
Arguably the biggest selling point of a Tesla currently is the charging network. Tesla just announced that they surpassed 30,000 chargers (individual chargers), a 50% increase from last year. They plan to triple the size of the network again by 2023. That's massively larger than any other charging network including the made up and unreliable consortiums from competitors. Owning a Tesla means having the piece of mind that the car will automatically and reliably route you to chargers as needed, and most importantly that you'll get a working charger every single time. This is a huge advantage over other networks where chargers are often broken, offline, or deliver trickle charging speeds, none of which are actually taken care of in a timely manner. For a first time owner of an electric vehicle, if the first experience with charging is that chargers are unreliable or broken all the time, they are going to learn not to trust it and may go back to gas cars. With a Tesla, you're not likely to have that experience. Instead, you may actually meet up with other owners at the supercharger, see a model different than yours, and decide to upgrade for the next one, netting Tesla more sales and profit.
It's also the software updates though. Tesla manages to make owning an EV feel just like owning a smartphone with regular updates that bring new features, performance improvements, and the periodic bug fix. It's the features that really stick out though. Multiple updates in the past have brought increases in range and performance, going against the trend of cars getting worse over time with meaningful improvements that make the car better than day one. It's also brought new entertainment options for use when charging, new streaming music services, and full self driving. Every other car maker has huge ground to make up in building software this way, and it's not going to be easy for companies that are used to shipping a car and never having to change the software again. Maintaining an even experience on older cars, especially ones with outdated hardware, it incredibly difficult, and few manufacturers have shown any ability to even push software updates or design software in a manner that doesn't look decades old.
Speaking of self driving, it's one area I honestly don't care much about right now. Maybe it's because the pandemic has dropped my driving to under 10,000 miles a year. The car is also just so much fun to drive that I never feel like I want it to drive itself. On the highway, the only time it can actually get boring, the standard autopilot which keeps in a lane and maintains speed and distance from cars ahead is perfect to break up long stretches. I haven't once felt like I wanted the car to take over for me while driving around town, especially seeing how the current version performs, requiring more attention than just driving yourself. I actually wish Tesla would put that effort into making the electric vehicle driving experience even better instead.
But I also get why they are focusing on it. I suspect that they want to capitalize on the hype and news cycle to become synonymous with self driving. To the average person, they've probably already achieved that. Way more than Waymo or Uber, I would guess that most people think of Tesla when they hear self driving. That recognition may pay off in the future if they can capture more of the market because of it. And Tesla, if anything, is a company that is willing to play a long game for the sake of future growth.
Tesla has certainly had it's problems too, especially in production and quality control. Though they seem to be getting better, there are countless stories of customers picking up brand new cars with panel gaps, misaligned parts, weird wear on seats, pain defects, and missing charging ports. Though they seem to be good about addressing these and I had no issues at all with mine, the reputation is there. So far though, customers have been willing to put up with these issues for the excitement of owning an electric car, and I honestly think they will improve faster than other companies can make inroads.
And that's the real question at this point, can the other car companies figure out how to capture a slice of the electric pie (which sounds delicious)? I am not so sure. Some will, but I think Tesla will continue to lead the segment and keep growing to take even more of it overall faster than others will step in. The big legacy manufacturers have not shown any real indication of actually taking electric vehicles seriously (other than Ford) and look to be doubling down on the current way of doing things from poor software experiences to a lack of investment in charging infrastructure because of reliance on the government.
Ford at least seems to be trying. With the Mustang MachE, they managed to ship an actual car people can buy that provides a compelling package encompassing much of the formula Tesla got right. The software looks good, the range is competitive with Tesla - unlike so many other companies shipping cars with under 150 miles which are non-starters - and it even seems to get better than advertised range. The F150 captured a ton of attention, and while it remains to be seen if they ship on time and live up to the hype, they are at least trying. For their very first attempt, they did an admirable job, took some big risks, and it seems to be paying off. If anyone can address the issues, it seems that Ford is well poised. They really just need to address the software - not the smallest ask - and the charging network to get right up there and cement the second position in the electric market, maybe eventually growing enough to take over the top spot if they get everything right.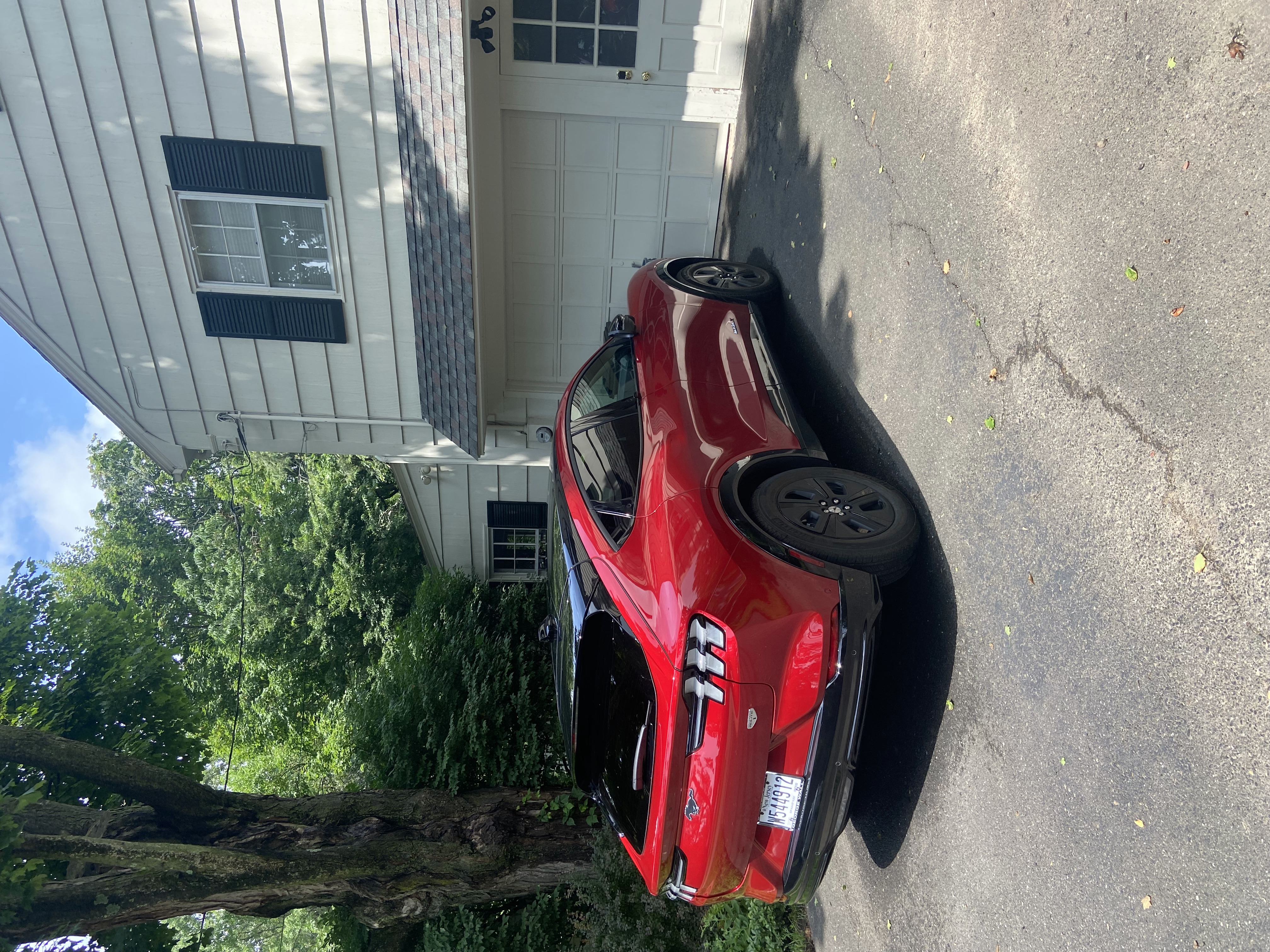 The other car companies inspire far less confidence. GM has continued to return to their old playbook of announcements to get hype, drum up support from politicians looking for photo ops, and despite a decade head start, have done nothing to actually ship a complling electric car. The Bolt is on hold due to fires and for the price, feels far more like an economy car than the premium feel of even the cheapest Tesla. VW has the ID4 which looks good, but suffers the same issue with lower quality interior and the subpar charging network. And just about every other mainstream car company is the same. They drag their feet, pouring all of their resources into their ICE (internal combustion engine) offerings with electric being an afterthought with just enough attention to get positive press and help with fleet efficiency standards. Given the choice, each has shown that they will drop electric vehicle development if it helps their ICE lines. GM fought against improved emissions controls, only changing their tune when it became clear that the tides had swung in favor of support for electric cars. VW has already deprioritized delivery of their electric offerings due to the chip shortage, while nothing has come out showing they're doing the same for ICE cars. Even if they actually cared, which they only will when the market has entirely shifted and they'll do everything they can to fight that, I don't see how they could possibly catch up at this point after decades not investing. They may have huge resources, but they seem far more inclined to use those resources to lobby against electric vehicle friendly initiatives and development in infrastructure.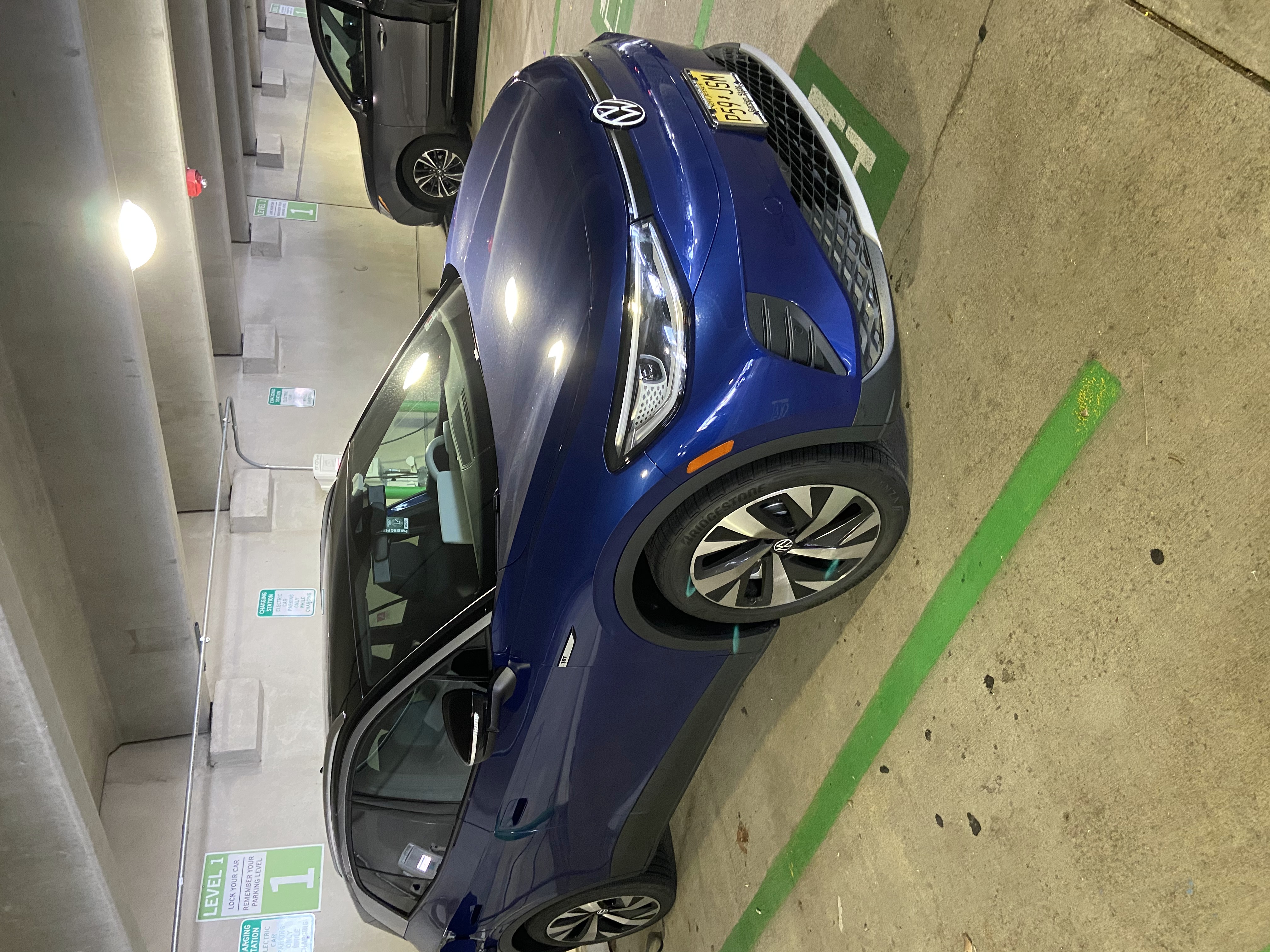 On the other side are the new, electric first manufacturers like Rivian, Lucid, Fisker, Faraday, Canoo, Nikola, and far more. These start ups have the benefit of starting fresh with electric cars, being unencumbered by a century of ICE development, and increasingly, a huge outpouring of investment cash to get started. Like Tesla, they prioritize the right things like range, being fun to drive, and selling the lifestyle that comes with an electric car. They also have a better chance at actually shipping software and providing updates. However, most increasingly seem like vaporware, making lots of promises on behalf of their investors for years in the future that never materialize. With the exception of Rivian, none are actually shipping production cars in any real volume. At best, they are a decade behind Tesla and while they may leapfrog some of Tesla's early challenges by following their playbook, it's a tremendous amount of ground to make up.
Rivian is perhaps the most promising of the upstarts. First, they narrowed in on a specific type of customer that may seem limiting, but actually opens a huge market; outdoor enthusiasts. Much like Patagonia and REI are patronized by far more people than avid adventurers, there's the potential for a trickle down into the mainstream by selling the promise of being able to live the outdoor adventure lifestyle. Shipping the first electric pickup truck was a smart move to gain in an uncovered part of the market and the incredible look of the trucks helps. Even I want to find a way to get one and to fit it into my lifestyle. The investments from Ford and Amazon also help as they seem likely to be able to continue without having to worry about making a profit for a while. They're still far behind Tesla, but I think there's enough room in the market for Rivian to carve out a chunk and to develop quickly enough to provide another option. They'll also have to invest in the charging network though.
Tesla was already the front runner in the electric vehicle market when I leased my Model 3 two and a half years ago, but it's amazing how much that seems to have solidified in the intervening time. While I periodically see a Mustang MachE or an ID4 at a public charger, at daycare, or around our town, it's the Teslas that have really taken over and are everywhere. The Model 3 and Y really accelerated the mainstream adoption of electric vehicles. And as that market share has grown, so too has the flywheel of Tesla's offering, growing the supercharger network, more investment in software and over the air improvements, and in turn, more sales for Tesla. It's become a self propelling system in which Tesla keeps getting better and further solidifying their lead. It's going to be very difficult for anyone else to catch up now.