The weirdness of heading back into the office
- 7 minutes read
- 1426 words
I'm sitting on a Coach bus at 100% capacity with about 50 other humans at 8:20 in the morning at the gray entrance to one of the barrels of the Lincoln Tunnel when the bus was supposed to be in New York City by 8:00 and it feels like the walls of the tunnel are closing in. It's my first day heading back into the office since March, 2020, and my first time heading into a new building from our new house. How did I get myself into this situation and what was I thinking?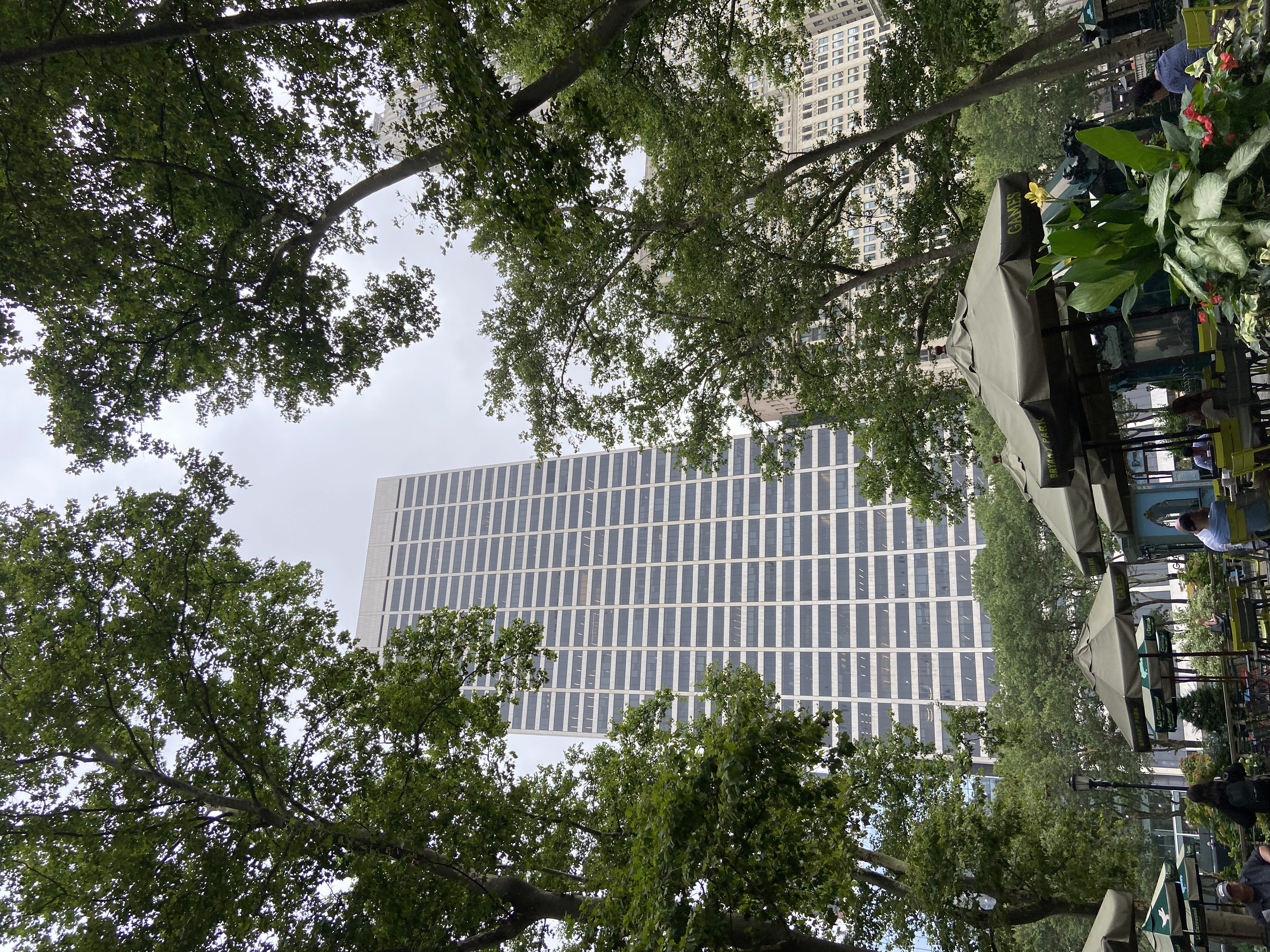 My first day back in the office didn't start off on the best note, though it did get better. I manage to wake up at 5:00, a minor miracle in itself and a testament to how invested I've become in my morning workout routine. I do my 20 minutes of core workout, of course on Peloton, then head out for a run around the town before readying the boys and dropping them off at school. It's my first time taking the bus from Florham Park, and their school is right on the way to the Livingston Mall where I will grab the bus. I get there nearly 30 minutes early just to figure out where to park and catch the bus, then end up waiting and waiting and waiting. My bus is supposed to arrive by 7:30, and yet I'm joined by two other riders still waiting at 8:00 when a bus finally arrives. We attempt to board the bus only to be told that this is the 8:30 bus and it won't load until then. One of my fellow patrons calls the dispatch office to inform them that the bus never arrived. The driver of the 8:30 bus tells us dispatcher be damned, he'll take us, so we hop on board the most socially distanced bus I've ever experienced and I almost feel silly for double masking.
Ten minutes into my book, I'm interrupted as the bus stops at what I assume is just the second stop on the way in, but then the other two riders get off the bus. We're told to board the other bus there, apparently the same 7:30 bus that skipped our stop that we've somehow caught up to. Because we arrive as it's loading, I get on last and get the last seat left on the now entirely full bus. I'm very thankful for my two masks and my Kindle. Thankfully from this point forward, my day takes a positive turn. We make it into the city without any traffic at all, in under 45 minutes, a great sign for my commute when I head back in more frequently.
I don't actually need to come in to the office, but I've elected to today mainly to test out this commute and to see our new office that we've just moved into. It also helps that many of our team members will be in the office so I'll finally get a chance to meet people I've worked with for over a year and never actually seen in person. I'm also curious to try out the restaurants and cafes around the new office near Bryant Park. Immediately after departing Port Authority Bus Station, I stop in at Ole and Steen, a Danish bakery chain I enjoyed in Europe and anxiously awaited the opening of before COVID. The cinnamon roll does not disappoint. From there I grab my gold standard in cold brew, the New Orleans brew at Blue Bottle, which, more than anything else, I've missed the most during the last year.
I left plenty of time to get into the building, anticipating challenges with figuring out the right entrance to the new building, making sure my badge still works, and the COVID screening to enter. Everything goes smoothly except I can't figure out how to bring up my vaccination information in the app, which takes five awkward minutes of swiping and digging while at the security desk. The increased security and screening protocols aren't the last part of the day that will feel a bit weird.
Once I'm in, I find my new desk, do a quick walk around the floor, and run into several of the members of my previous team. Catching up like this initially feels weird in a world where small talk has been pretty limited for a while, but quickly becomes apparent that this is the benefit of being around others in person. It's the little unplanned conversations that happen around desks and hallways that we've missed for the past year.
I also head over to my team and talk with the people in the office for a bit, just catching up and talking about the building. It's another example of spontaneous conversations and group talk opportunities that we just haven't had. While we don't have cause to discuss design or collaborate on brainstorming in the day, this is clearly the most beneficial aspect of coming into the office together. Even the meetings I have later in the day run a bit more smoothly and have a slightly more free flowing conversation flow than those over video. Our team daily standup and a design review we have with some remote participants have better participation and conversation than the ones we've had over the past year as well, but they also clearly highlight the challenge we'll face with meetings where some members are in person and others are on video. We'll surely have to figure out some conventions and etiquette for meetings in the hybrid world to ensure we don't lose the benefits of over a year's worth of learning about running productive remote meetings.
The rest of the day passes with increasing comfort and familiarity. At some point in the afternoon in the midst of another meeting, I realize I've nearly forgotten that this isn't just a normal pre-pandemic work day. I also remember what a day in the office is like, running from meeting to meeting without a break when my watch buzzes that I've reached my step goal in the morning, and when my inbox reaches my highest unread count in months by the afternoon.
It doesn't feel like a full day has passed when I leave the office to find my new bus gate for the ride home. It's fairly easy to find, though it is an entire level higher than my old one, meaning I'll need a little more time to get there each day. Thankfully the new office is at least ten minutes closer to the station than the old one. The bus home is far less packed, and I get a few rows to myself where I'm able to relax and reflect on the day finally.
I most enjoyed the parts I generally thought I would, being able to collaborate in person with others, sparking up conversations in the halls between official meetings, and better flowing conversations in meetings. It reinforces that these will be the key things to center the day around when we're back in hybrid mode later this year. Other work like one on one meetings, large meetings with others from different offices, and time to do deep productive work will still benefit from work from home days. It also shows how important finding the right rules and mechanisms for running effective hybrid meetings will be so that the remote participants will be able to contribute at the same level of effectiveness and not have conversations dominated by those in the room. And finally, it's hard to say if the morning commute experience or the seamless one on the way home will be more representative of my normal commute. Time will tell.
So even though my day didn't start off on the best foot, and plenty of it felt weird, awkward, and a little uncomfortable, by the end of the day a certain rhythm emerged. It really did begin to feel like a normal day in the office by the end which just shows how adaptable we are and how quickly habits can reform. While it did generally feel good to be back around people and collaborate in person, I'm even more convinced that we shouldn't be rushing to get back to the way work was before. We've learned a lot, and life has been far more convenient and balanced over the past year plus, and to me, we should fight to preserve those benefits. My day back was a good refresher, but I'm still going to prefer my days at home.