I get my breaks from my kids in California
- 13 minutes read
- 2589 words
Yes, that's a Justin Bieber reference and yes, it's too late now to say sorry. When you're sitting poolside in Palm Springs, it's hard not to channel some Biebs. The same circumstances also make it the perfect way to rest, recover, and restore after nearly two years locked down with three kids. Just as we hoped, a few days away from home on our first getaway since the start of the COVID pandemic and away with our kids in California turned out to be just the break we needed.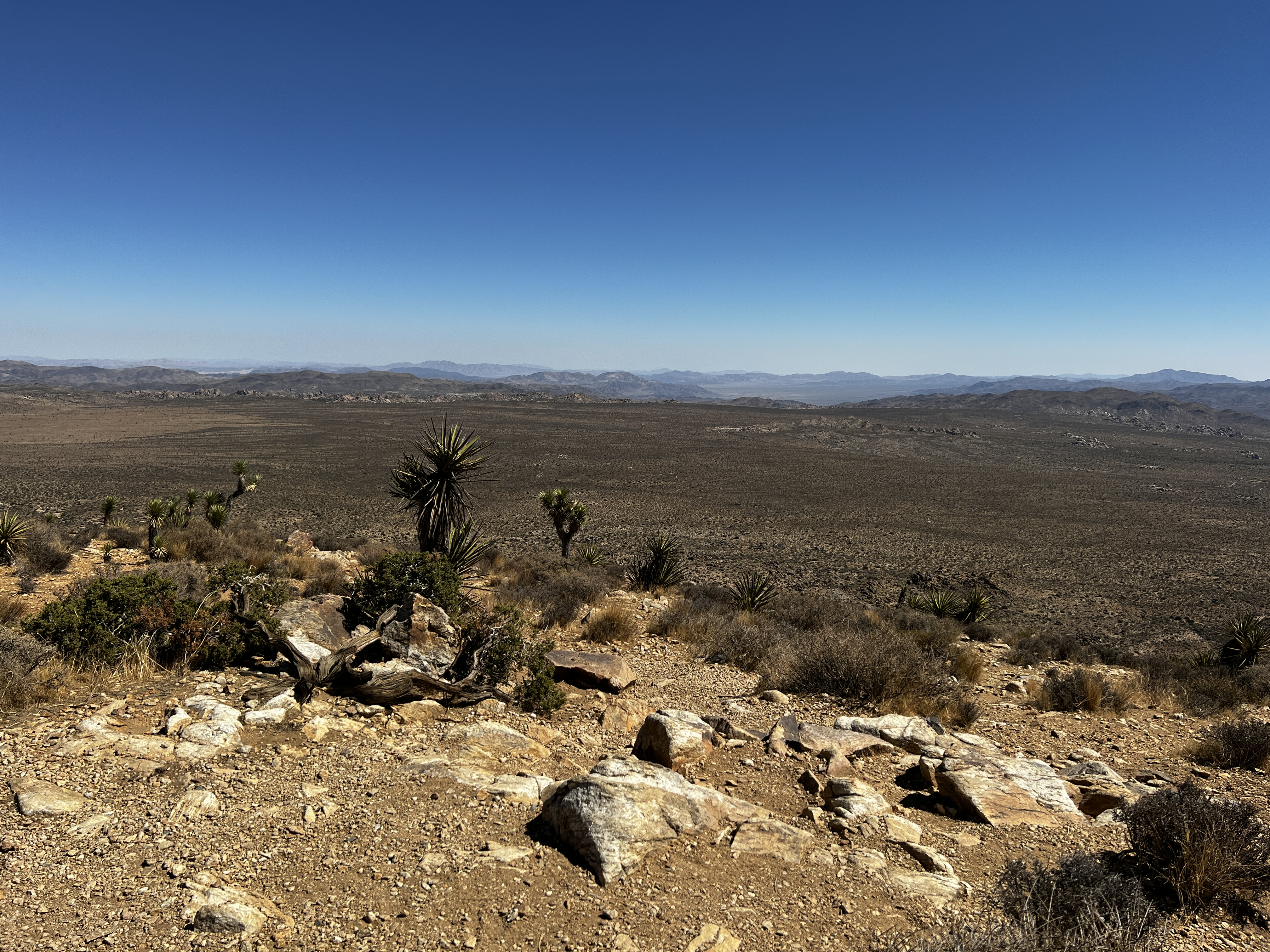 I don't know which feels stranger to me, that two years ago we were flying around the world unencumbered and blissfully unaware of the looming pandemic, or that five and a half years ago, we took almost the exact same trip to California before any of our kids were born for what would be our last trip as a family of two. Actually, it might be before that trip, I couldn't really stand IPAs and couldn't imagine any scenario in which I'd willingly chose one over another type of beer. Well, I guess a lot has changed in the intervening years.
On our trip before the twins, we stayed in San Diego for a few days, exploring the city and the brewery-heavy surrounding areas. With a wife seven months pregnant, the brewery tours were a bit more beneficial to me. We did still manage to see a ton of the city including the zoo, walks along the waterfront, viewing street art, and around the touristy downtown areas. We also tried a ton of restaurants and found some of the best tacos, burritos, and of course beer in town.
After San Diego, we drove out to Palm Springs for about two days, most of which we spent at Joshua Tree National Park and not in town. Despite a hike that was way too hot and long for the amount of water we brought, we still managed to see a ton of the park and got a lot of hiking in. We didn't get to see all that much of Palm Springs though, and knew we'd want to come back for more time in the future.
So this year, for our tenth anniversary and to take a break from work, school, and the parental life, we decided to make good on that wish and spend more time in Southern California. This time we'd only stay in San Diego for a day and a half to revisit some of our favorites from the last time as well as try a few new places we missed. We'd then spend a bit more time in Palm Springs with a goal of just relaxing in the desert. I'm not the best at sticking to an unstructured plan and relaxing, so I figured we'd be out and about everyday anyway. In reality though, after the first afternoon lounging on a floating chair in the pool with my Kindle (splurging for the waterproof one was worth it) and a local IPA, I canceled the rest of our plans and we spent the rest of our time doing the same. With temperatures above 100 in the afternoon, this was a pretty easy choice over hiking.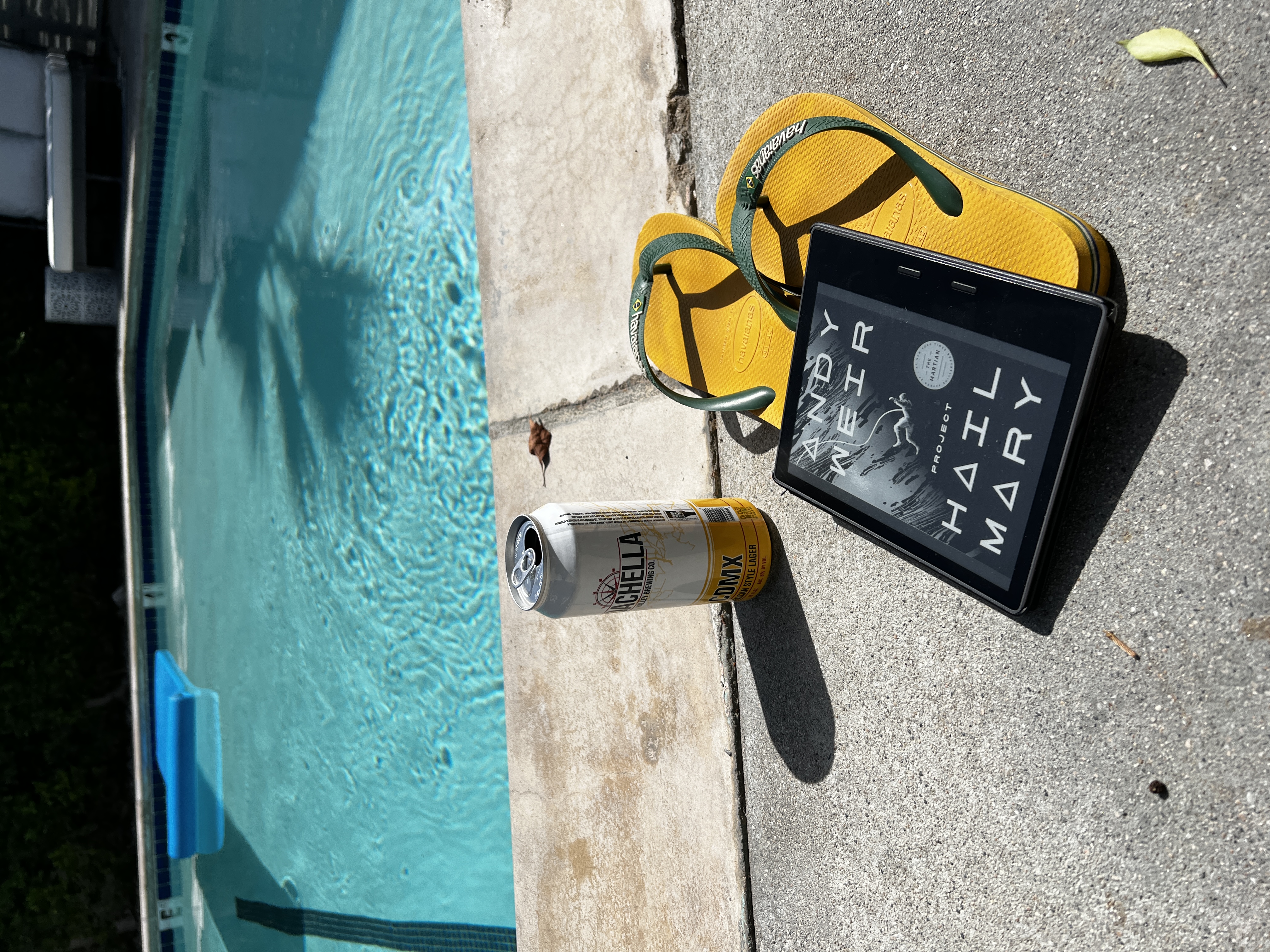 Maybe we got our fill of hiking, or at least the urban variety, by walking around the entire town. By the end of the day we'd have over 40,000 steps from walking between food spots and grabbing drinks. We even became one of those couples that goes out for a run together on vacation. How annoying!
We largely wanted to try new spots in San Diego even though we had some incredible meals the last time. One spot we both immediately decided we had to go back to though was Las Cuatro Milpas, an unassuming but authentic Mexican food counter spot with insanely good tacos - the only item on the menu. Maybe we were taken less by surprise this time, but I think we ordered a bit more comfortably and the food seemed even better this time. It's easily my top spot to recommend to people in San Diego for great authentic Mexican food.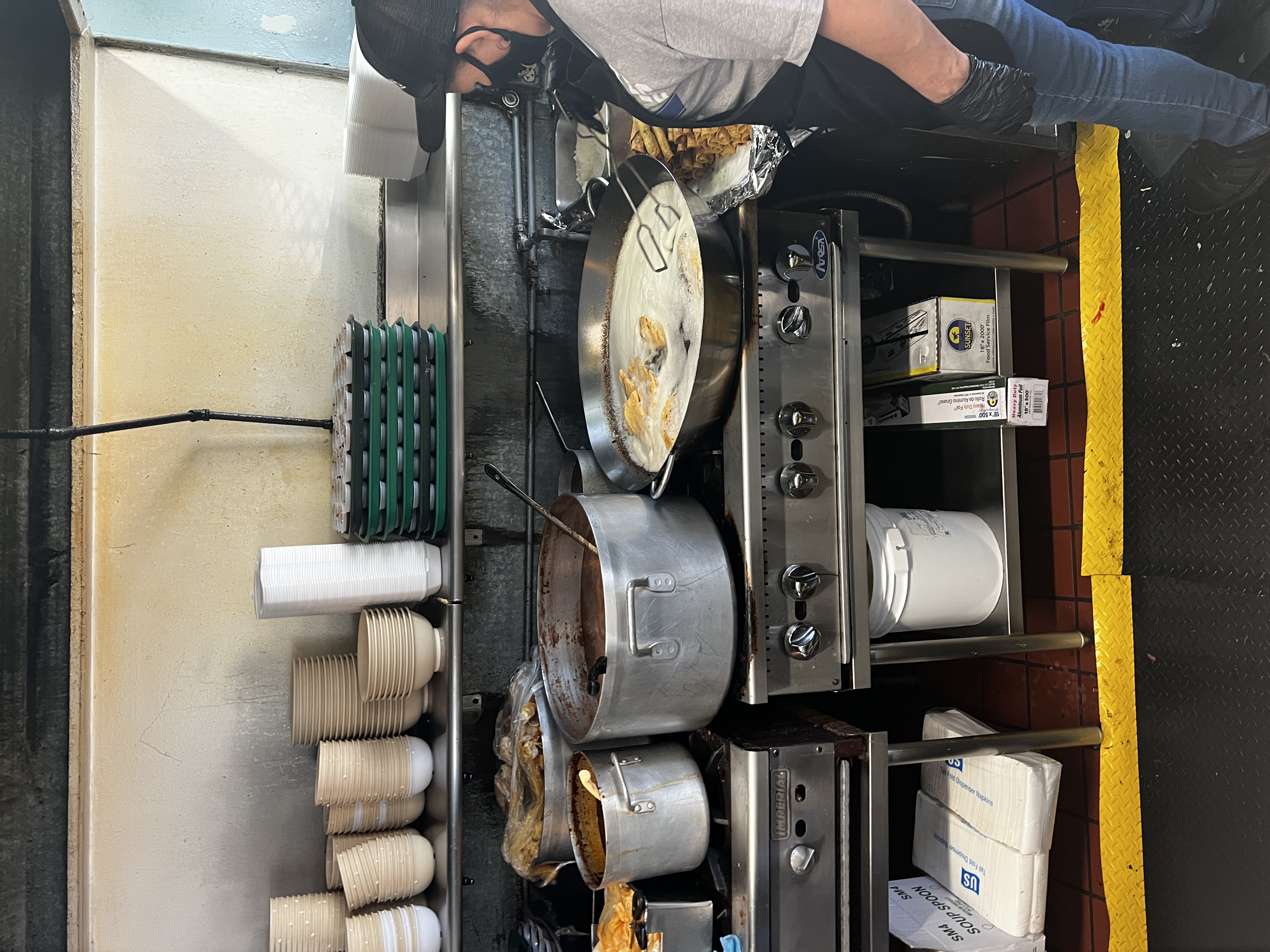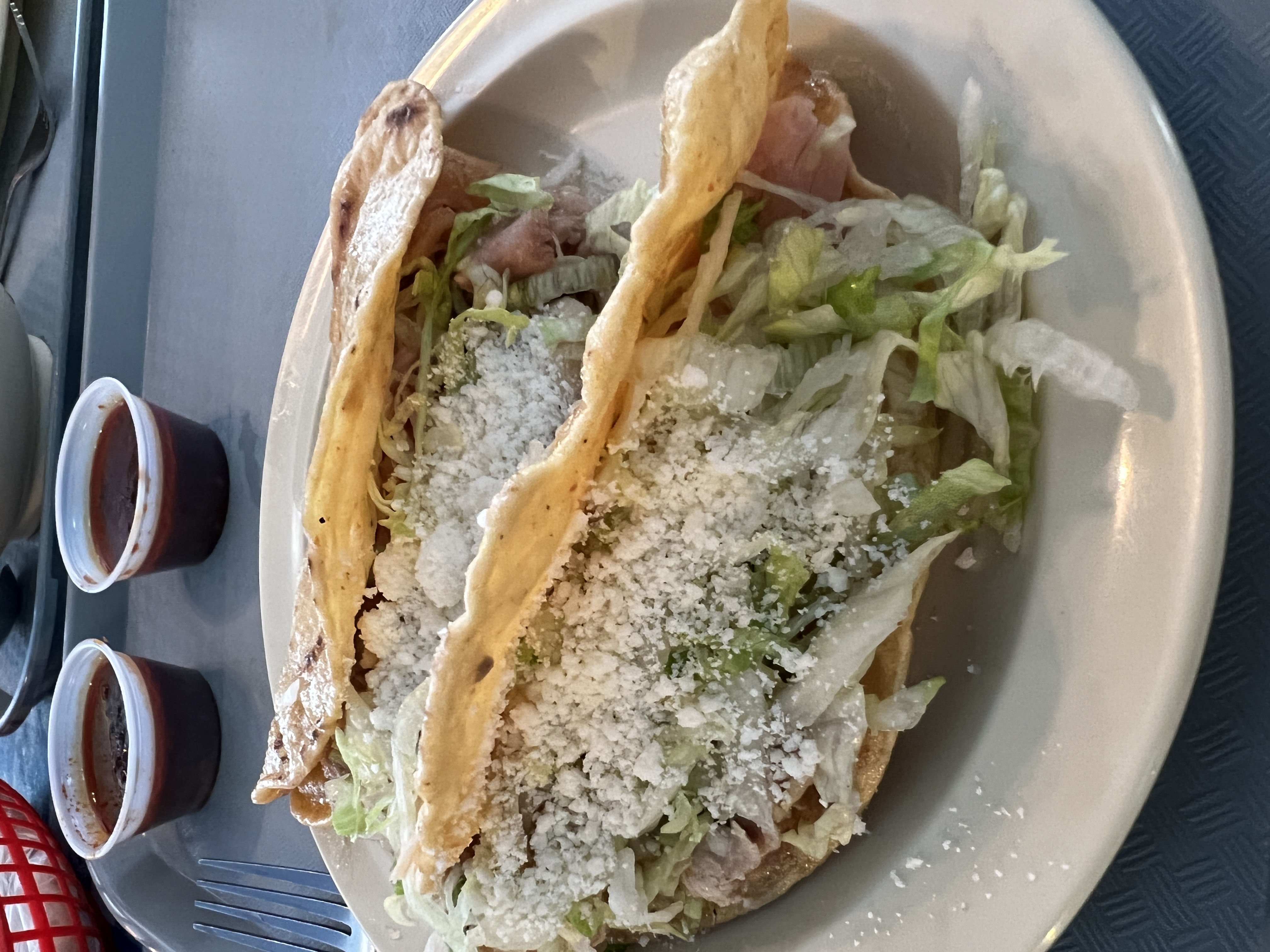 After that, we took a little beer crawl to make up for my wife not getting to enjoy the beer scene last time. We intended to start at Barrio X Brewing, a highly recommended brewery in the same neighborhood, but it happened to be closed for the day so we grabbed coffees at Por Vida instead, one of the best rated Latinx-owned coffee places in the country, which did not disappoint, while we took in the Barrio district's street art showcasing examples of Chicano art. The area has become a bit more well known since our last visit, especially for highlighting this critical part of the city's culture that often goes overlooked.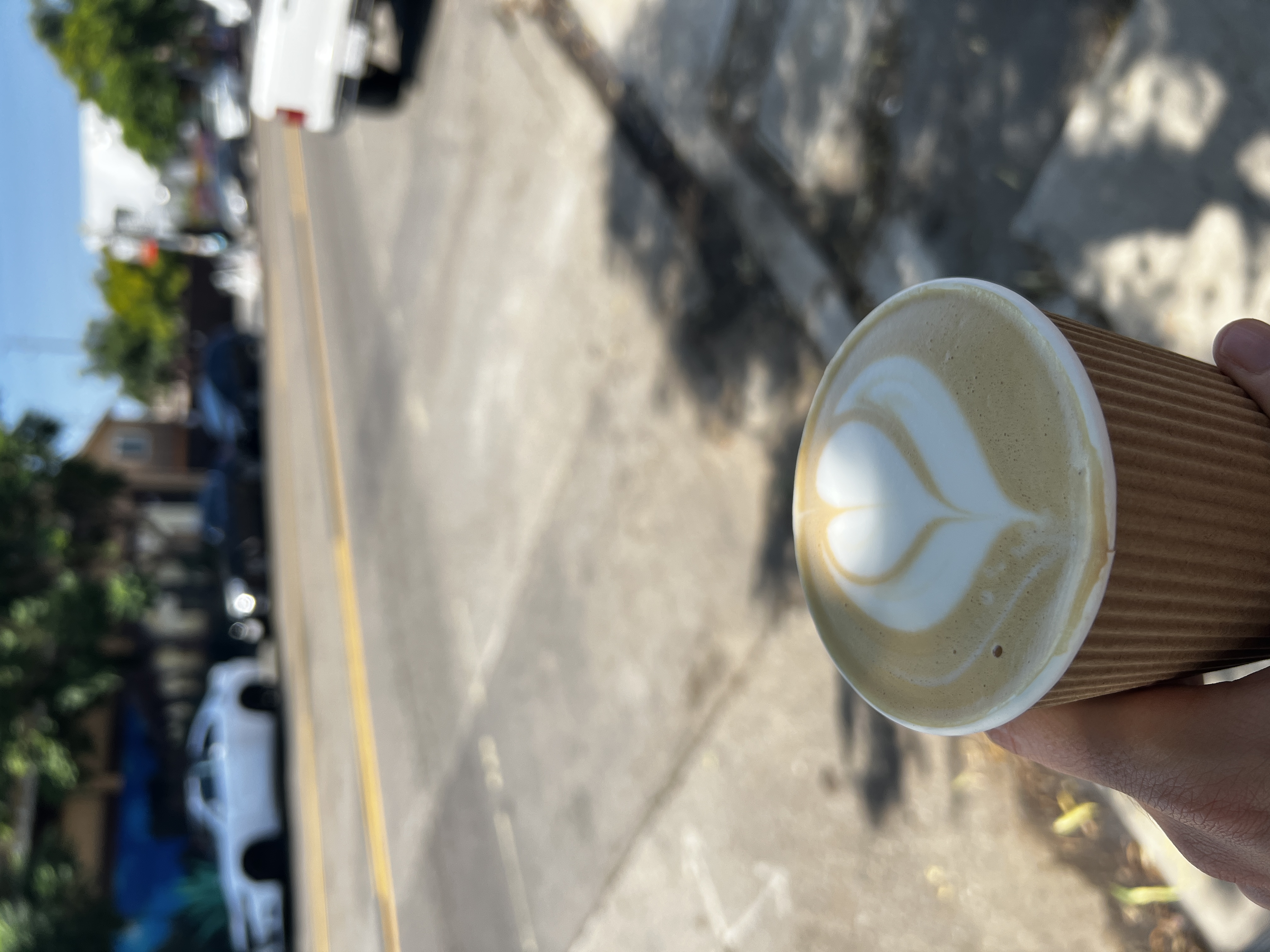 We then hopped from Amplified Ale works, a modern feeling brew pub with an expansive outdoor seating area right in the middle of the newer parts of downtown, surrounded by high rise construction, to Bay City Brewing. Bay City, another newer brewery has an awesome rooftop bar where we watched the city go about a regular day of business with a few of their beers and actually took the time to think about how nice it was to not be working or entertaining the kids for once. We also stopped at Half Door Brewing which had an awesome vibe essentially in a townhouse with a big front porch that feels a bit like home. After that, we jumped over to Mikkeler. We'd been to a Mikkler taproom in Olso and the vibe was exactly the same down to every detail including the wall paint colors and the lighting fixtures. The Danish brew master produces some great beer around the world, but it was great to see the expansive menu at the taproom accommodating both Scandinavian flavors like a tart cherry and more local CA ones like a juicy hazy IPA.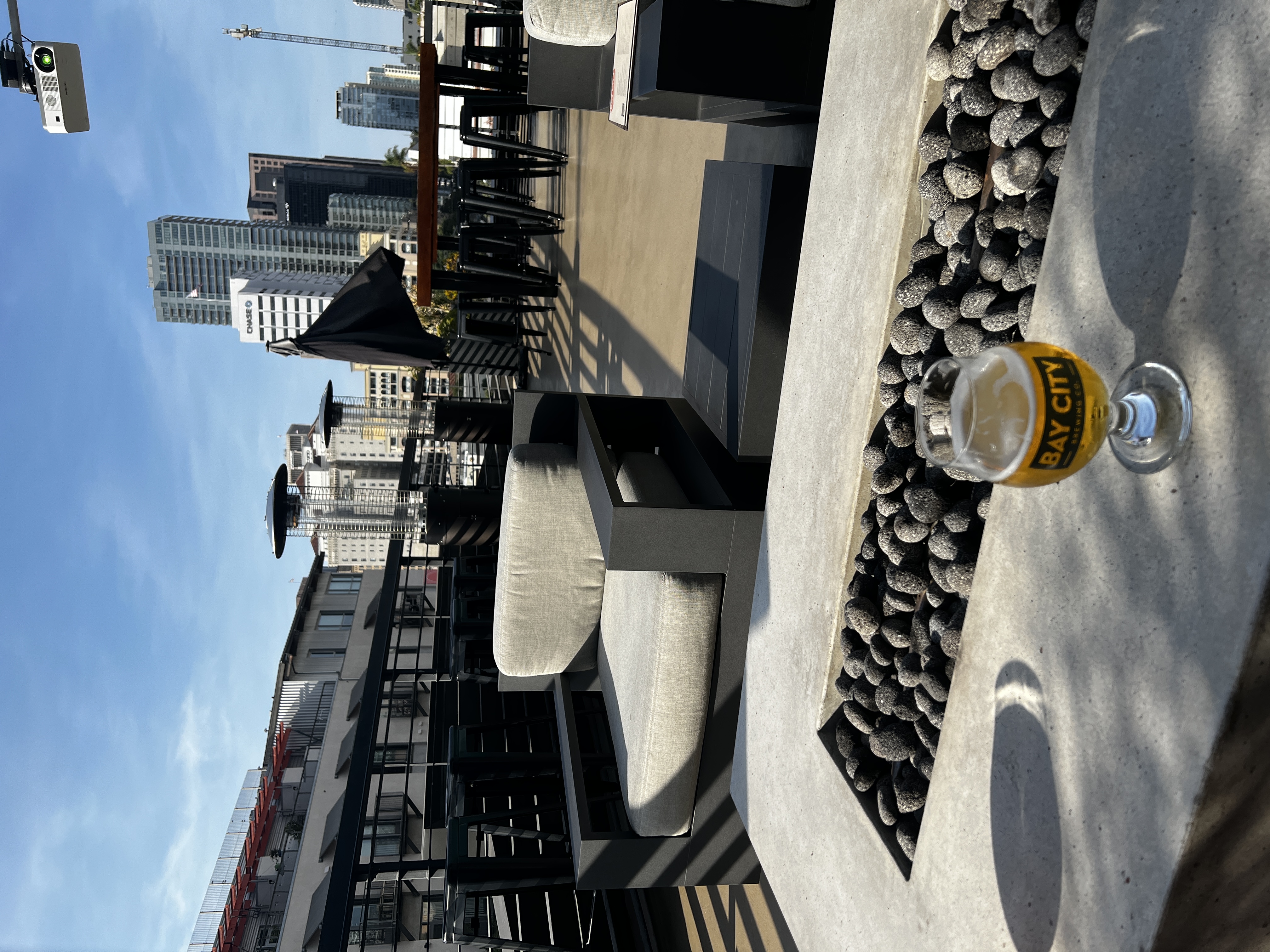 After all that walking and brewery hopping, we worked up a mighty big appetite. I had booked a table at Ironsides, a highly recommended seafood restaurant where we ended up having one of the most memorable meals of the trip. Not only was the food incredible, especially the oysters - in fact so good my wife even gave them a try - the service was over the top good too. Plus, any place that has a giant octopus decorating the ceiling above the bathroom and kitchen has got to be good.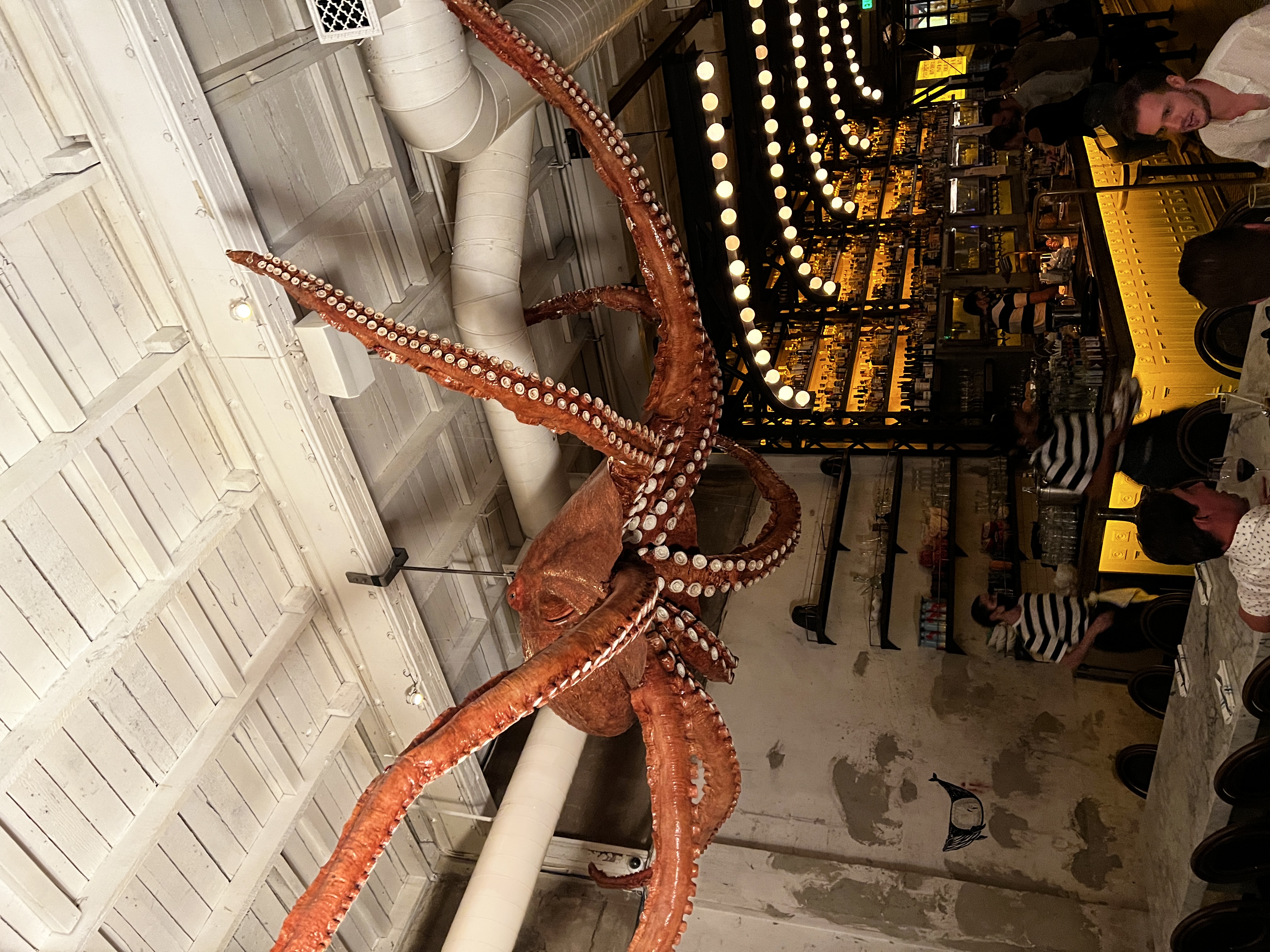 The next day we picked up our rental car for the drive out to Palm Springs, but on the way out we just had to stop at Crack Shack, a fast food spot featuring chicken items by Top Chef's Richard Blais and located next door to his fancier restaurant, Juniper & Ivy, that we ate at last time. I actually think it was more memorable than the fancier restaurant with some incredible hot chicken sandwiches and pretty good poutine. In fact we liked it so much we rushed to pick it up again on our final day before dropping the car back off at the airport.
The only brewery we made a return visit to was Stone. Stone has a truly immense site at the old Liberty Station with a big restaurant and beer hall inside and a fairly large beer garden outside in an actual garden setting complete with palm trees and a koi pond. They also happened to have the best ordering system I've encountered throughout COVID which I mention in hopes that other restaurants and breweries will follow suite. Not only could we scan a QR code at the table, but we could order straight from our phones without waiting for a server, had our drinks delivered quickly, and were able to pay the bill from our phones too. All of this made it very easy to order and reduced the amount of staff they needed to keep the patrons happy. Oh yeah and they have some of the best IPAs I've had too, with a huge range of flavor profiles, hoppiness, and haze.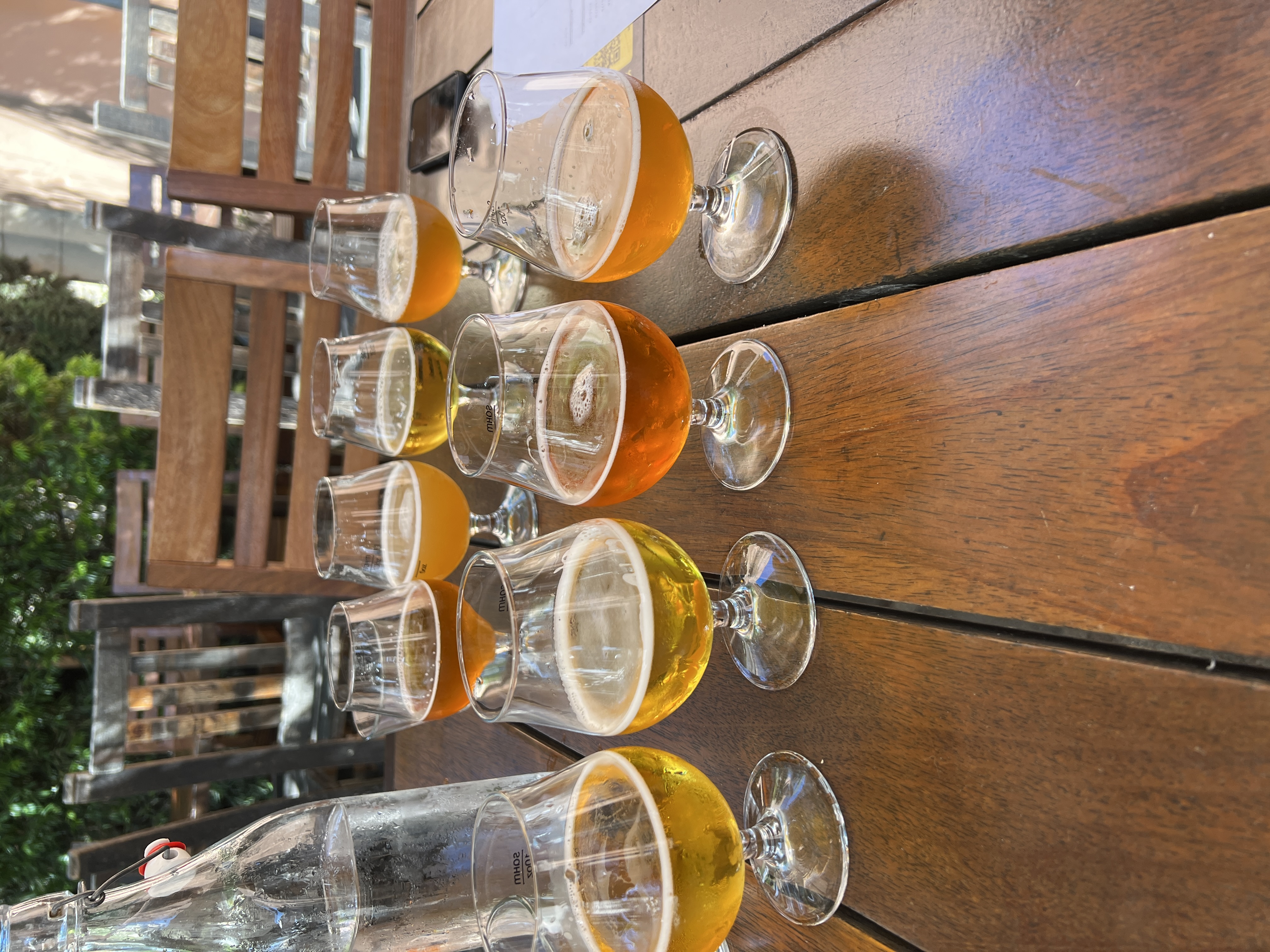 We didn't even let the drive out to Palm Springs stop us from trying out some of the breweries in SoCal. It's amazing that there seems to be another brewery everywhere you turn in the area. And they're all pretty good. About halfway to Palm Springs we stopped at Temecula Brewing, located in a strip mall but somehow on a plot of dry scrub land that blends into the surrounding desert and managed to fit the 105 degree afternoon temperature pretty well. We didn't stay too long, after all we still had a drive out to Palm Springs ahead of us, so we only enjoyed one tasty brew there before moving along and up and over the mountains on the scenic drive into town.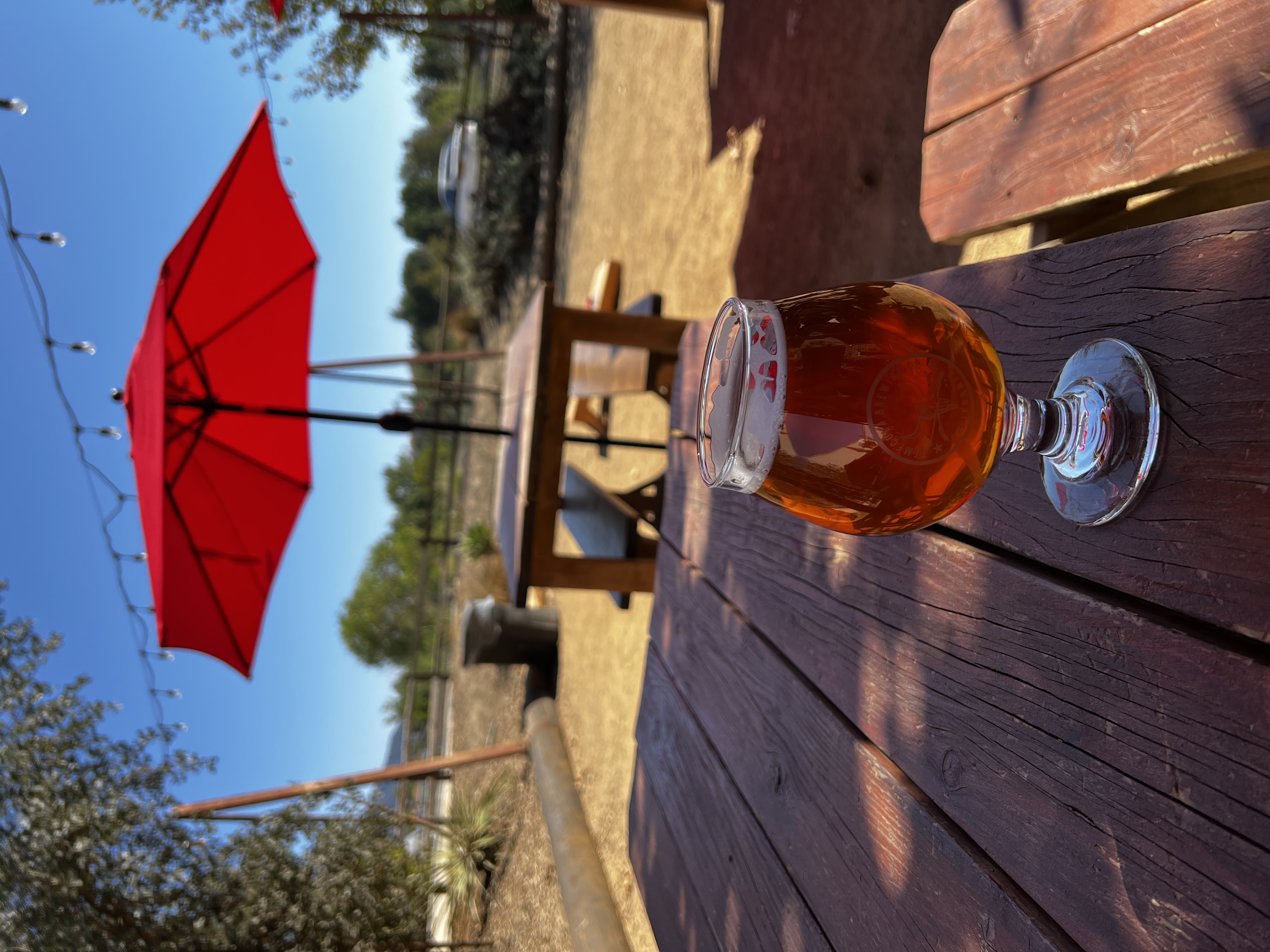 That night we enjoyed another great meal at Rooster and Pig, a Vietnamese fusion spot we knew would be good based on the line of people waiting for a table. We were also introduced to Palm Springs' fairly stringent vaccination requirements for indoor dining which made us feel more comfortable in the close quarters with other patrons. The upside was that we got to spy on the other orders and picked out way too many plates, even though they were all fantastic. After, we returned to the VRBO we booked, checked out the pool for future use, and I even hoped in the hot tub though even at night when the temperature dropped to the 90s, it was way too hot to actually enjoy.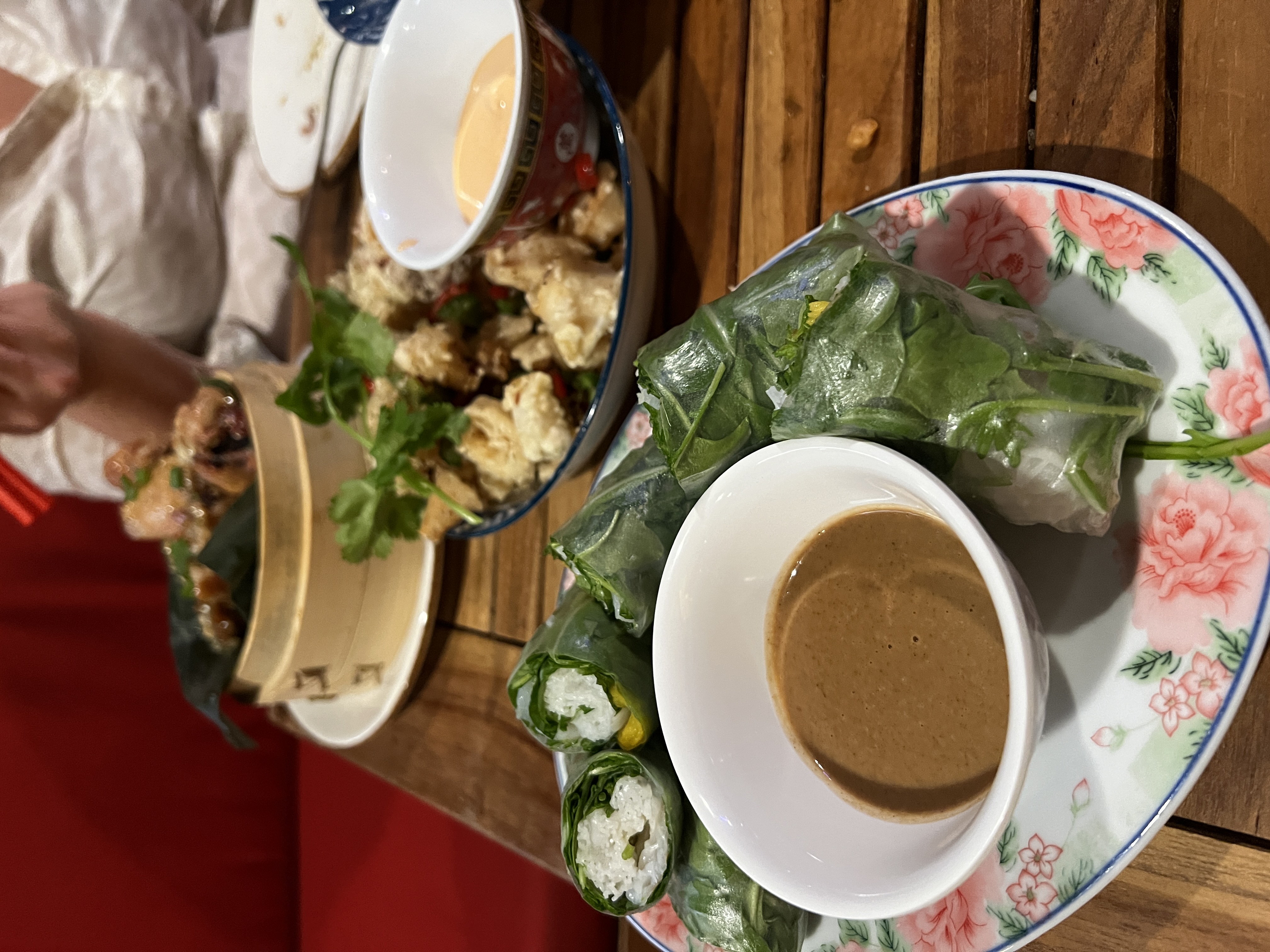 The following day we revisited the site of our desert wanderings from our previous trip. This time, I even brought along my Camelback water pack to make sure we had plenty to stay hydrated under the sun. We also stopped at Boo's Organic Kitchen, a recommendation for baked treats and the croissants were perfect for fueling up before our day hiking. We also grabbed some delightful lattes at Joshua Tree Coffee Roasters right across the street and were ready to explore the park.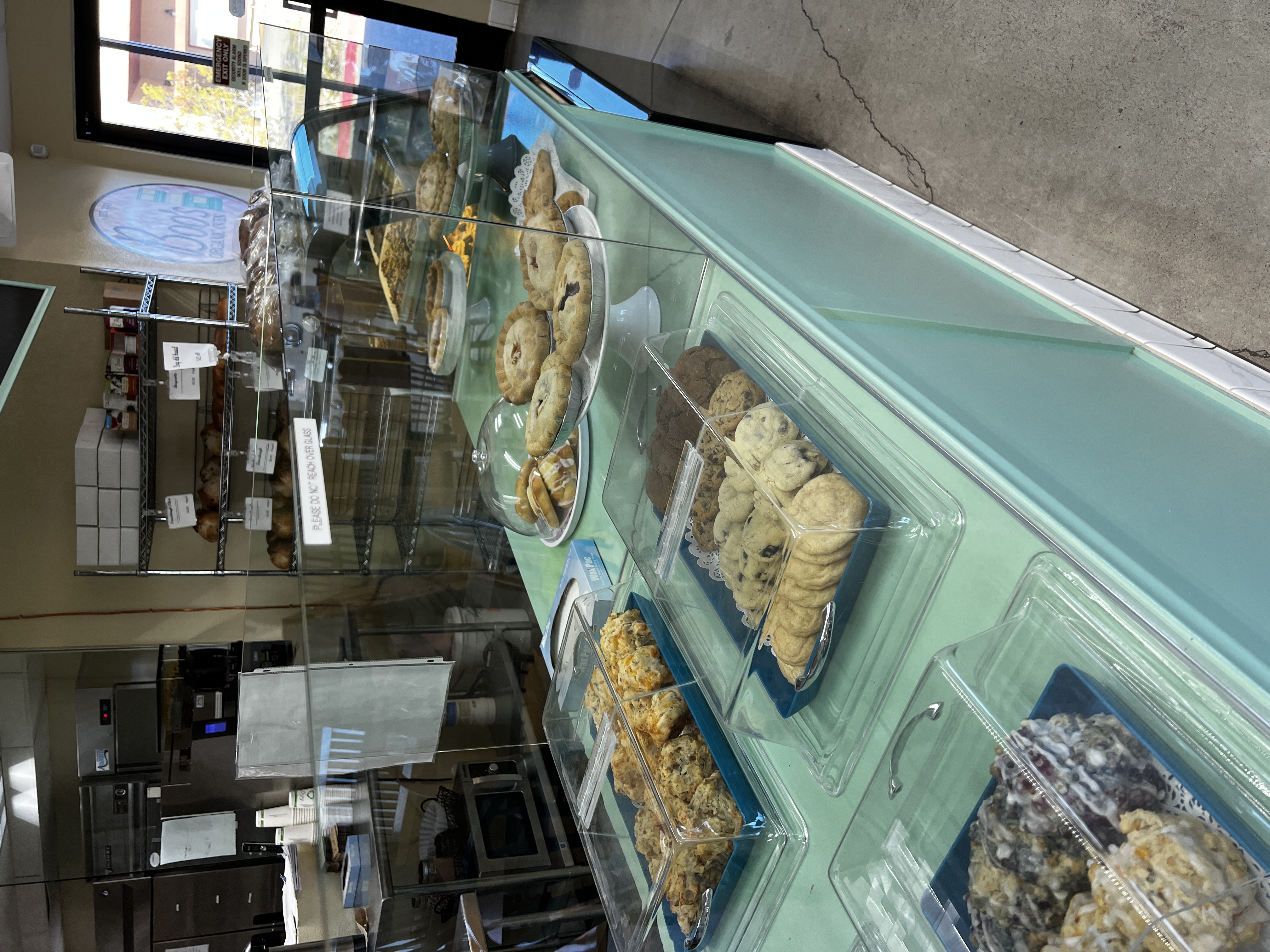 I tend to overswing with choosing hiking trails. I don't seem to be able to translate correctly from running miles to hiking miles, especially with elevation. I figure a four mile hie with 1,000 feet of elevation gain should only take an hour, rather than the three it actually does, even when hiking quickly. Still, we managed to get in three hikes, totally about eight miles over the course of the day including one to the top of a mountain and one to an abandoned mine from the early days of the park. Sure, neither of us was seven months pregnant this time, but we managed to get a lot more in before heading out with plenty of time to spare for two more brewery stops.

First, we stopped at Desert Beer Company, oddly also in the middle of a strip mall. The atmosphere wasn't much, but the beer was great, especially the fruited ones like the guava IPA which even came with a salted rim glass. After, at Coachella Valley Brewing, we enjoyed the outdoor seating with views over the desert right as the sun set, adding to the ambiance. They also had some top notch food catering from an upscale chef knocking out tasty seafood bites like an ahi crunch roll.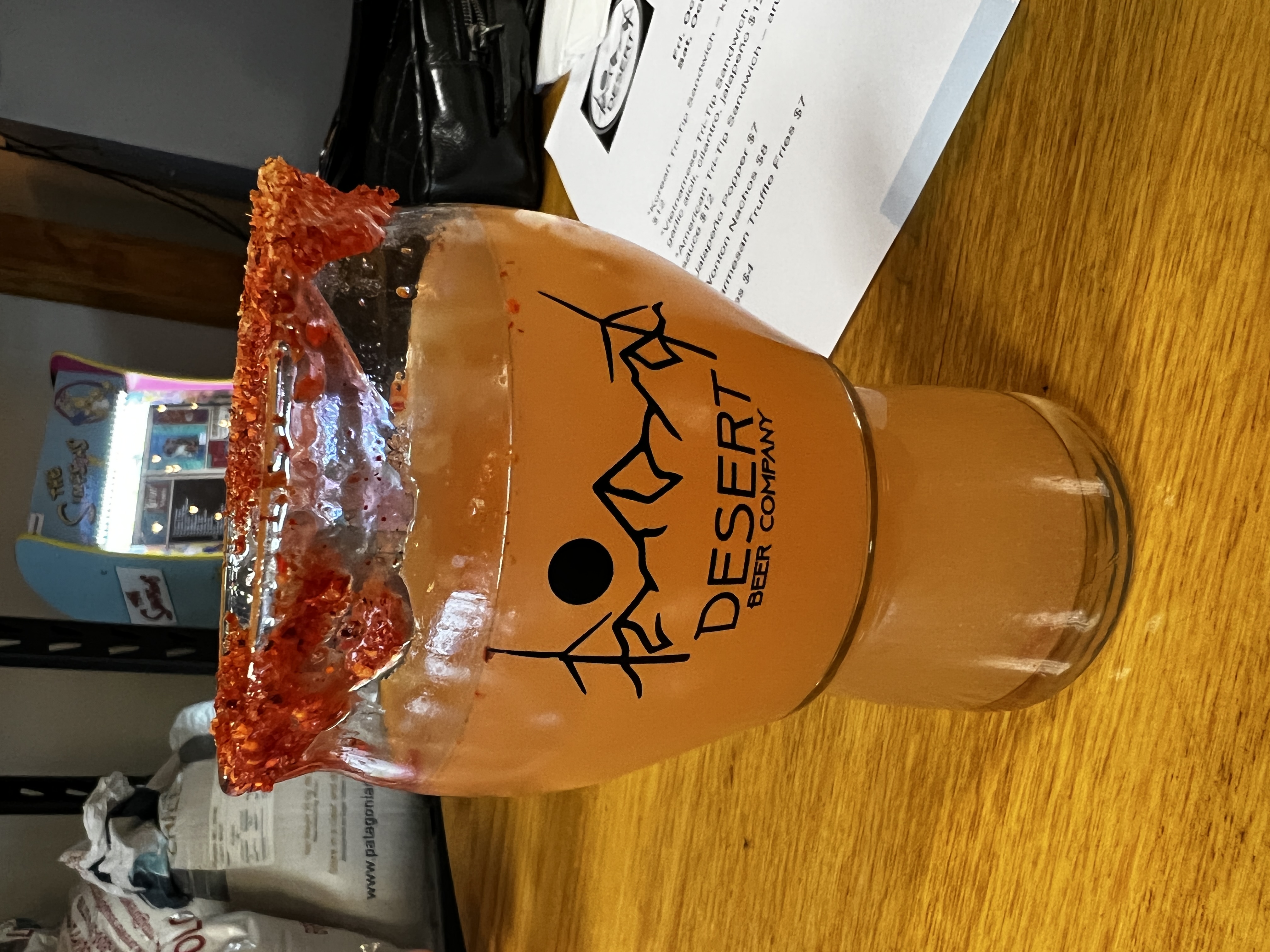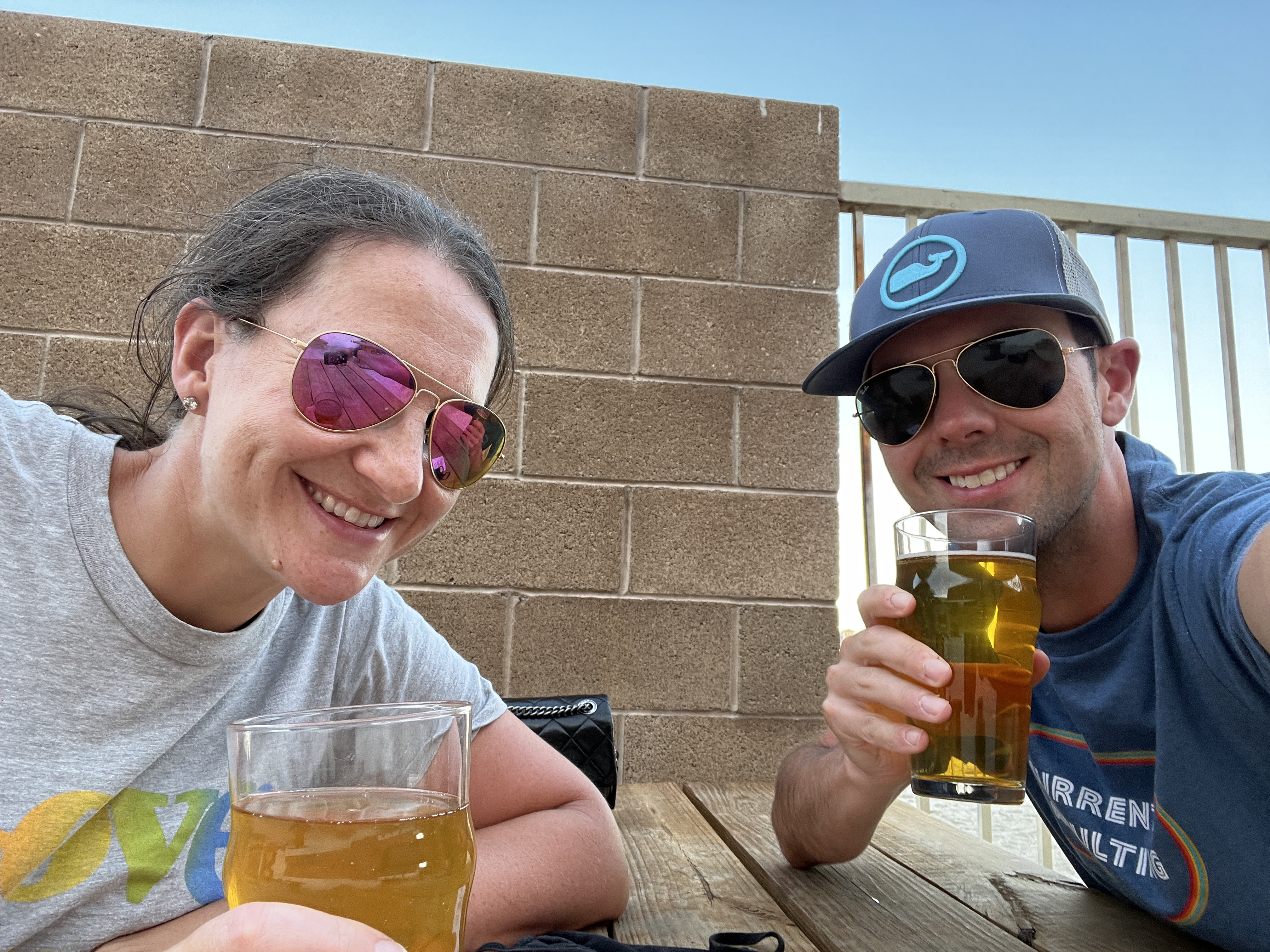 That night, without a plan in place, we stopped in at Tac/Quilla, a relatively new spot featuring Mexican and seafood flavors and as the name suggests, a great selection of cocktails. Splitting a papaya salad and octopus tacos, we had our fill of zesty and tasty food in a fun setting right in the heart of he more modern part of Palm Springs that we didn't get to explore at all the first time.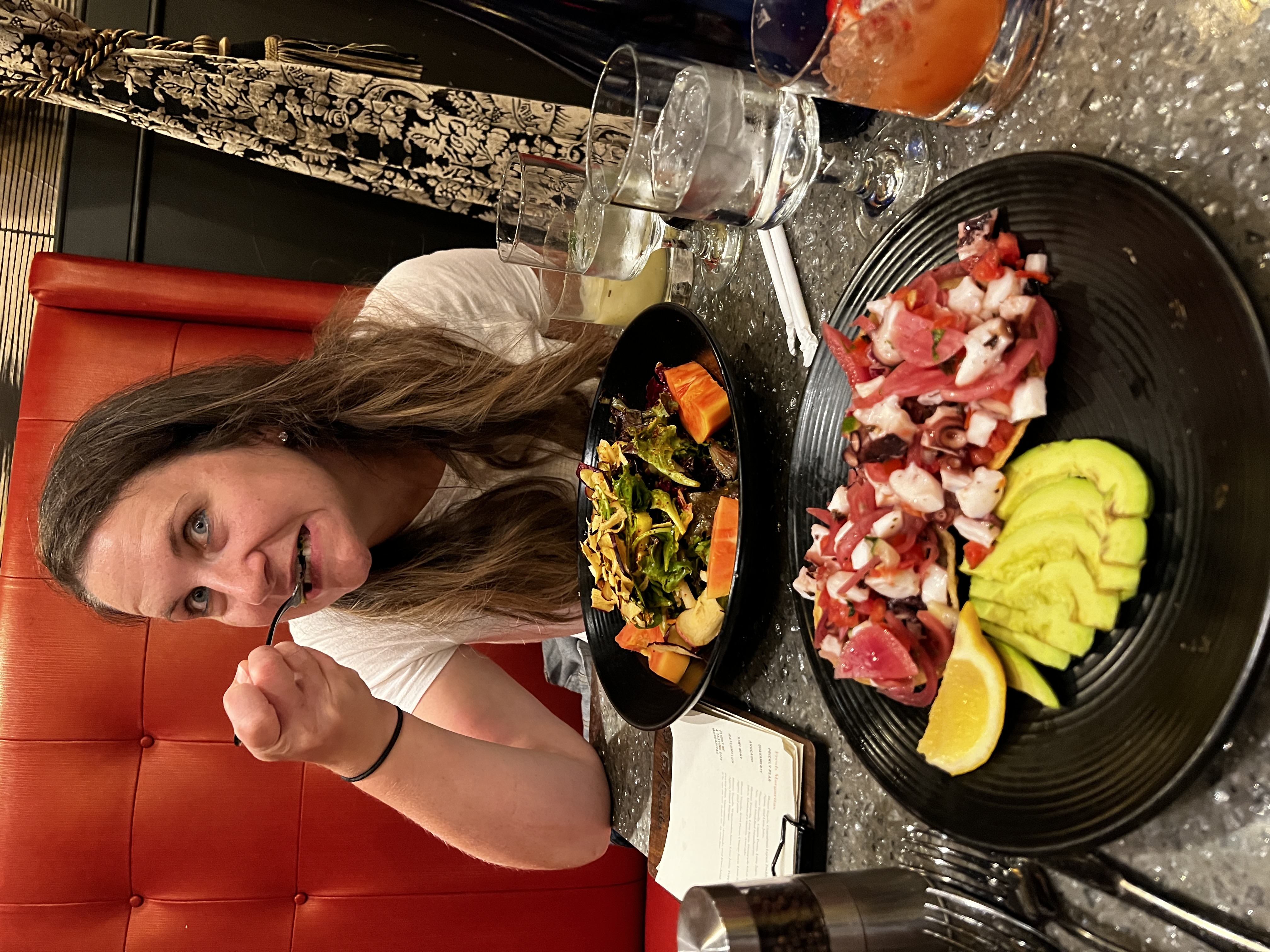 As has become tradition on just about every one of our trips since 2014 when I first picked up running, I put in a decent number of miles in Palm Springs too. For one of my short runs, I didn't check out the elevation profile of a route I picked and ended up running on some hiking trails ascending one of the mountains on the side of the valley. For my long run, I ended up going 18 miles, traversing a good portion of the main road from Palm Springs to the mountains. While running through one of the golf courses, which were actually the most enjoyable part to run through because they broke up the endless stretch of retail along the main commercial road, VP Kamala Harris's plane flew right over me, getting me to run a bit faster thanks to the adrenaline.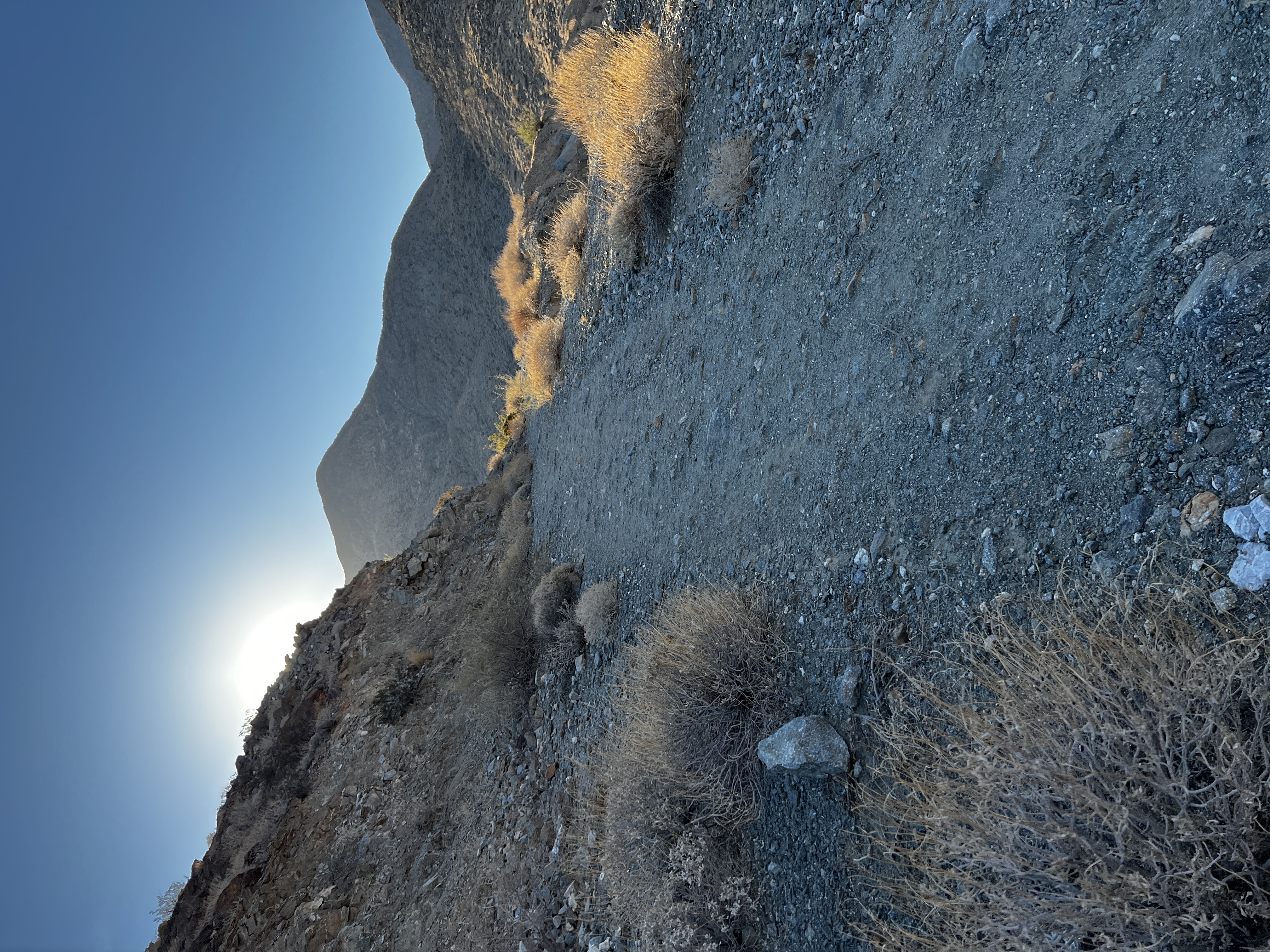 After a run like this, I just wanted to relax and eat a bunch. Norma's, a funky restaurant at the swanky Parker Hotel offers a throwback vibe to the midcentury modern style that made Palm Springs famous. Think Mad Men. We had enjoyed a memorable brunch here on our first stay and wanted to go again now with fewer dietary restrictions - or maybe more now that I am limiting meat - and we even managed to get the same table again. The massive decadent breakfast food was incredible. I think I may have had french toast the first time too, but the crunchy crust Nutella version I had this time so so incredibly good it erased all previous memories of french toast. I even had a bloody mary - who am I even? - which was perfect after my run.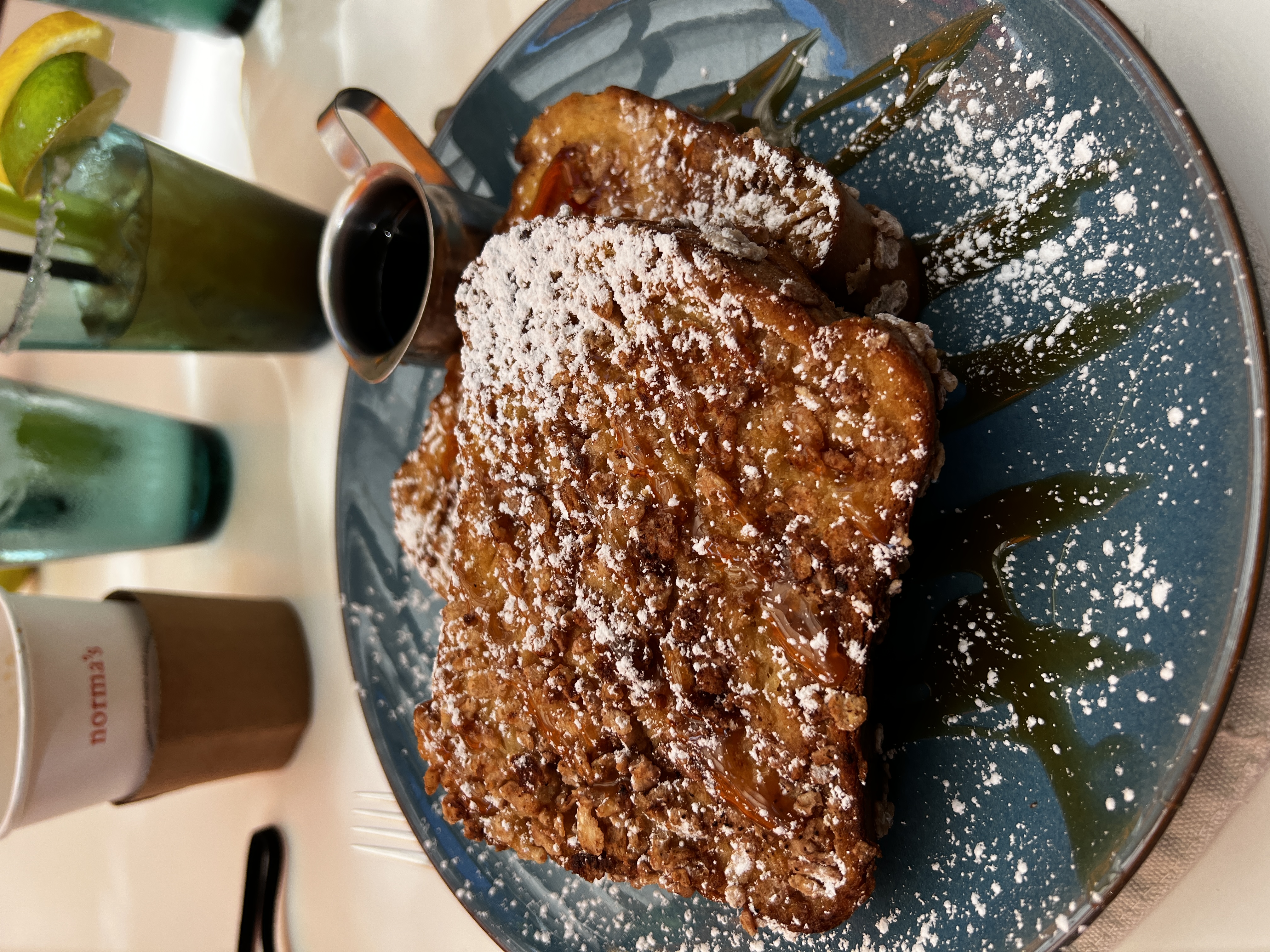 Afterward, we did spend the entire afternoon into the evening sitting poolside. The beer we picked up on our brewery tour of the Coachella Valley coming back from Joshua Tree came in handy while I read nearly an entire book. I may have fallen asleep floating out in the sun a few times because my wife managed to finish two or three in the two days we lounged at the pool. The entire trip we couldn't help but think about what we'd be doing and how different it would be with our kids there. But our time around the pool was time just for us and to actually recharge after nearly two insane years spent in close proximity with the kids every single day. It actually gave us a chance to realize how much, despite how much we love the kids and how great a gift the extra time with them has been, that we need time apart periodically. It turned out to be the kick we needed to find a regular sitter and actually get out of the house once since we've been back.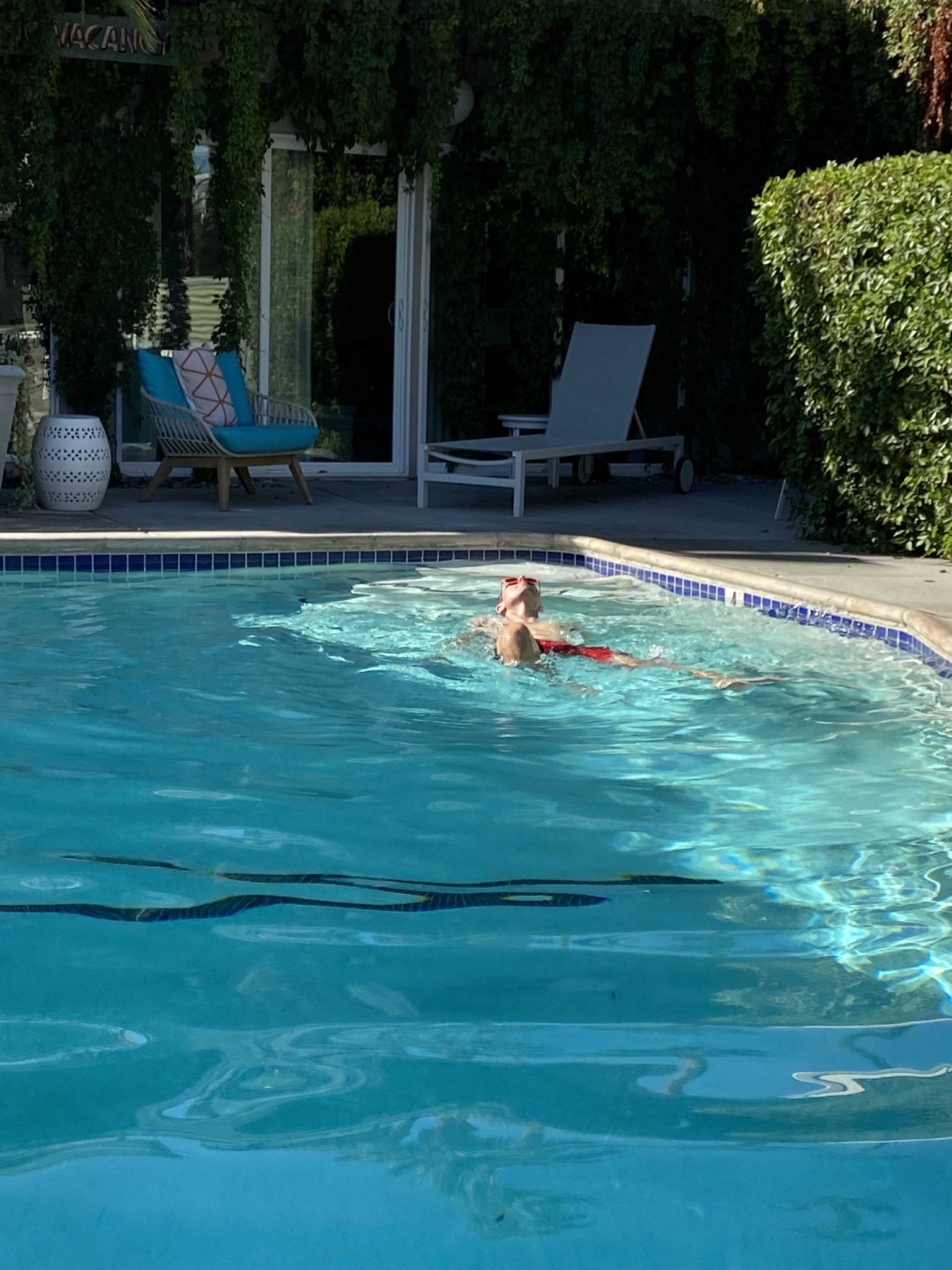 If our first trip out to San Diego and Palm Springs aimed to give us one last hurrah before having the kids, this second one provided an opportunity for us to break away briefly and to step back and realize how good we have it. For probably the first time of any trip we've taken, we were able to unplug, set aside the schedules for a good portion of the trip, and just sit and relax. Even still, we got to see a ton of the best that both towns have to offer from great restaurants and breweries to the stunning natural beauty of the desert, mountains, and scrubs in Joshua Tree and Palm Springs. There's a reason southern California is so popular and for us, it provided the perfect kind of trip, exactly as we needed it, under two very different sets of circumstances five and a half years apart.