I'm sacrificing my family Thanksgiving so that everyone can have one next year
- 4 minutes read
- 790 words
Every year we hold Thanksgiving at our house for both my family and my wife's. Every single year since we moved in to this house in 2010. We have an entire dining room and set of tables, chairs, and serving dishes that only come out once a year for it. Yet this year, we're shutting the doors and shelving Thanksgiving so that everyone is actually around the table when we can hopefully do it again next year.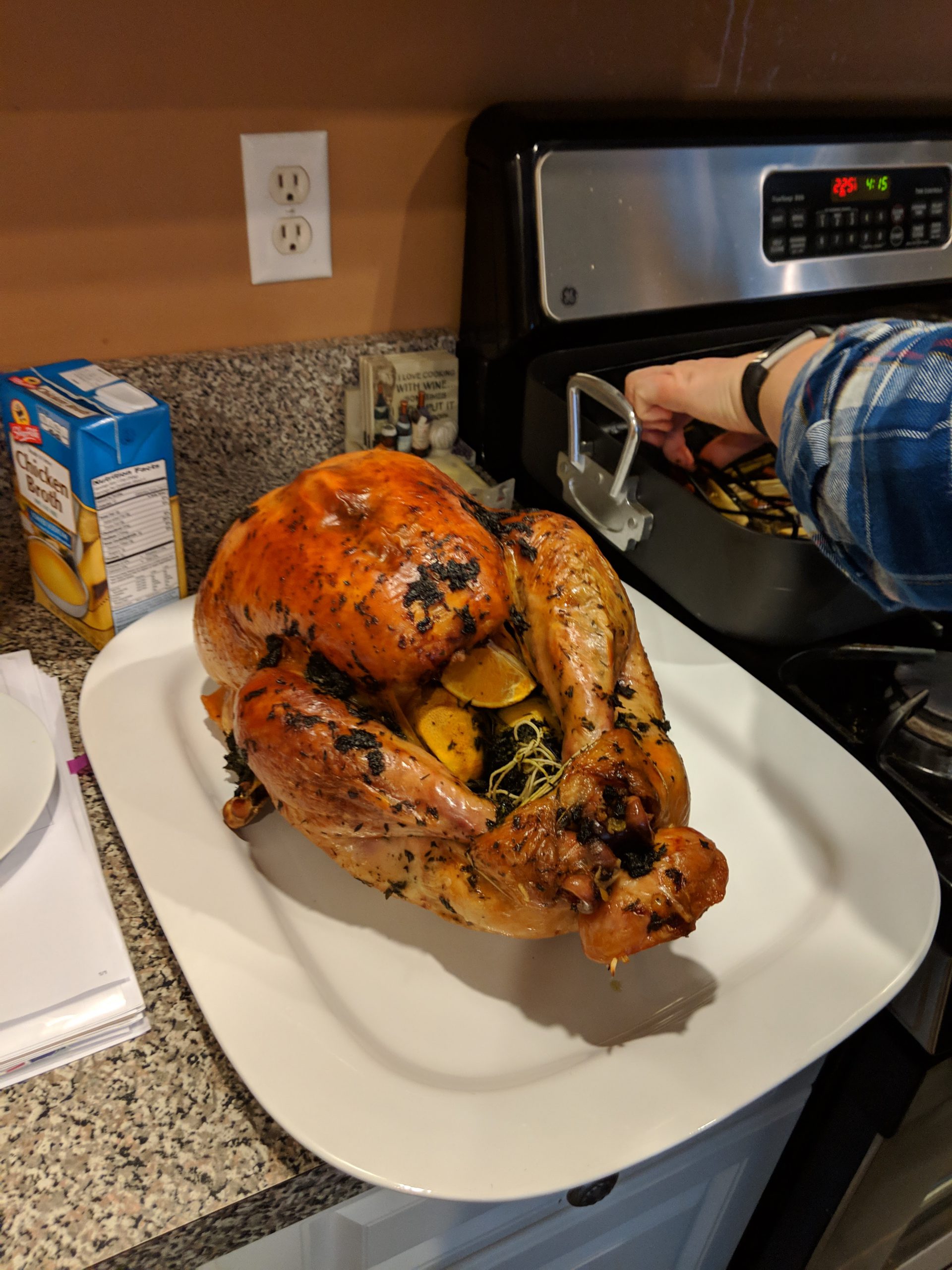 I know that millions of Americans are going to travel and see family, many even spreading (intentional choice of wording) around between families and houses. Many will come to Northern New Jersey, a hub of large families and some of the most densely populated parts of the country. This will happen despite daily record high number of cases exceeding the spring when we actually had lockdowns. This despite the alarming charts from Canada when they celebrated their Thanksgiving earlier last month. And despite common sense, many will not take precautions like testing or masks, putting their direct families and risk, and putting the rest of us in danger. We won't be those people.
I love Thanksgiving. Since I was old enough that receiving presents on Christmas was no longer my primary holiday motivation, I loved Thanksgiving as my favorite holiday. Having all of my family together, telling stories, and eating way too many helpings of sweet potato casserole are dreams come true for me. It absolutely sucks that my kids won't get to share time with their family this year and make the same memories I cherish from my childhood. But with family in different places, several hotspots; older family members at higher health risk, kids in daycare who might spread the virus to those family members, or bring it back to school, and a similar situation on my wife's side of the family, it's just not worth it this year.
I won't be responsible for putting my grandmother at risk, or my wife's parents, our kids, or even myself. Too often are we looking at the effect of the virus as binary. People either get it or they don't. They either end up in the hospital or they don't. They either die or they don't. But in reality it's far more dangerous than that. It can be any of those which are bad enough, but we also don't seem to have a great sense of the long term effects of the virus even on those that recover. I'm personally terrified of getting it, being mostly fine, but having impacted breathing and cardiovascular issues the rest of my life. Or the boys could spend the rest of their life the same way. Or it results in another health complication that causes a spiral in a loved one. There are so many things that can go wrong that I'm simply not willing to take even a small risk for some shared turkey.
Maybe we could do it outside, or all wear masks, and all get tested before hand, or go somewhere else in a smaller group. I'm sure countless families will do just that. But those all have their own risks. Being outside is no guarantee, especially because anywhere around here would likely need cover of some sort and enclosed air to not freeze. Tests can't tell the full up to date story as it's obviously possible to incubate the virus before the tests show anything. A test may be negative the day before, but positive the day after Thanksgiving and then what do you do? Going somewhere else is an option we considered, but at this point there are basically hotspots everywhere, and driving around is just going to help increase the risks of spreading it further. Going in smaller groups sounds great until it means seeing one group of people one day, catching it, then spreading it the next day to a completely different group of people. It's just not worth it.
As much as I would like to see my family that I've barely seen this year, build memories together with my boys, and of course shove my face full of turkey, I can't justify it. I love sitting around the table and sharing time with my family, then going into a turkey and drink coma on the couch during some football. But this year, the risk of an uninvited guest joining us is too great. I'm not going to be the one who puts my whole family at risk or that further leads to record numbers and hospital overloads in this country. I wish everyone would do the same, but I can only do my part. Maybe if everyone else does, we can actually enjoy next year around full tables.