How to mini-vacation safely during COVID
- 5 minutes read
- 967 words
For a family that thrives on vacations and travel around the world, one of the worst parts of the pandemic in 2020 is not being able to go anywhere safely. Airplanes are completely out for the risk-adverse like us, and we certainly aren't heading out on a cruise ship any time soon. But a short road trip to the shore at Cape May seemed like a relatively safe way to get out of the house and spend some time together as a family without exposing ourselves to the risk associated with other forms of vacation.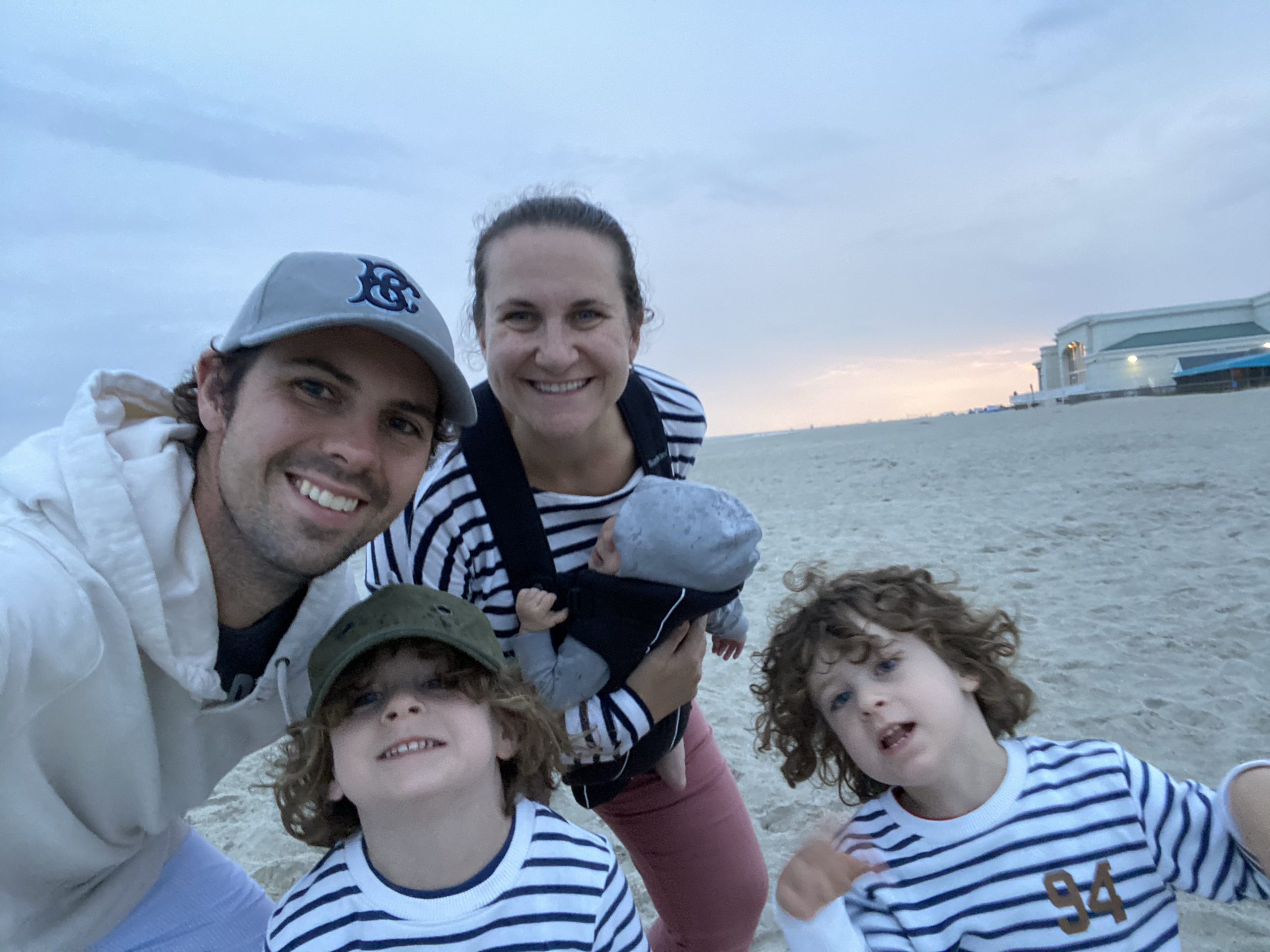 Between my wife's leave and mine, we decided to take a week to take the while family down to Cape May for a little beach vacation. We booked a rental right near the beach which turned out to be perfect for us. My family had often taken beach trips to Ocean City when I was young, and it turns out that they were on to something because the beach is a perfect place to vacation with young kids. We were able to load up our little red wagon each morning with our stuff, hit the beach until it started getting too hot right after lunch, let the kids nap while we enjoyed the shaded porch, and then spend the afternoon on the beach again until it was time to make dinner at the house and get the boys to bed.
We chose Cape May because we loved it when visiting about four years ago when the boys were about six months old. We loved the food scene there, though knew we wouldn't be enjoying it this time around. Instead, having a house allowed us to make our own food each night, mostly on the grill with seafood of course, rather than risking sharing space with strangers and increasing our risk of COVID. The private space in the house also allowed us to stay pretty safe while still getting the best of the sun and disconnecting from work life. Even the beach, shared with others of course, wasn't very crowded the entire week before Labor Day, so we were able to stay much further than six feet apart from others.
The only time we ended up closer to others than we would have liked was during a visit to the Cape May County Zoo. Even right at opening time, it was pretty packed with families with the same idea. Though the zoo enforced a one-way route system to limit people crossing too close to each other, it was impossible to stay far away from others near some of the more popular animal enclosures. Thankfully mask wearing was enforced well, but it did make us a bit uncomfortable to be in close quarters more than we would have liked.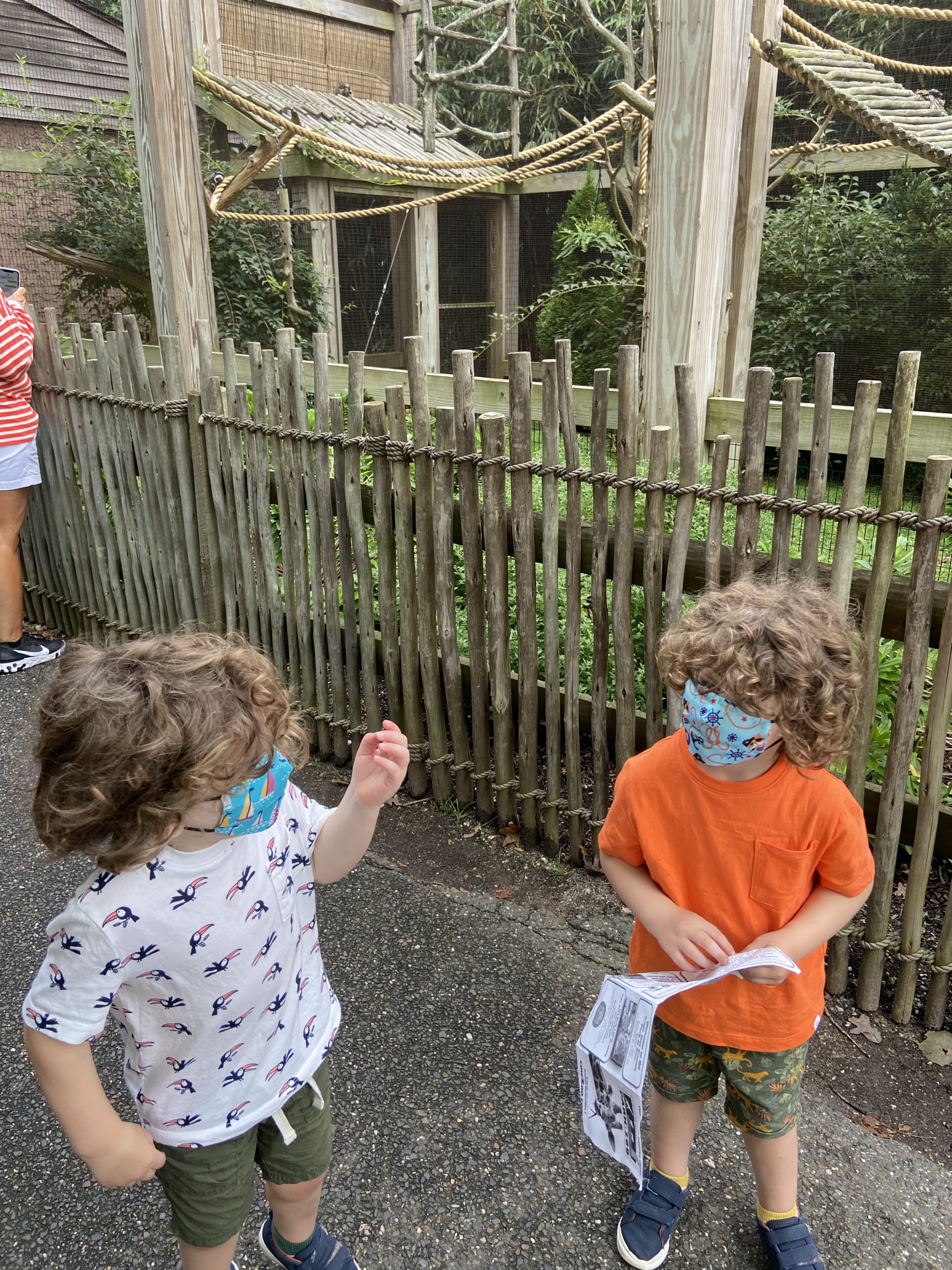 We didn't go out to enjoy the restaurants or bars at all, though they did look like they had some nice outdoor spaces set up with distanced tables. Instead, we mainly cooked in the house and did pickup for lunch a couple of times. Mandatory on the shore, we enjoyed Italian subs, pizza, and lobster rolls this way. The only place we actually visited was Cold Spring Brewery on our way out of town. We had loved the historic setup and the outdoor, dog friendly space they had when we previously visited, and it was even better this time with tons of picnic tables set up in a large area and a larger range of beer varieties than I remembered.
We've talked about the potential for a family vacation in which we rent out a house in Italy or France before, but never had actually done it because we always find too many things we want to do to stay put in one place. So funnily enough, our week at the shore turned out to be the closest we've ever come to this kind of vacation. Eating in, enjoying the space we had, especially the porch, and just walking to the beach each day actually meant we barely touched the car once we arrived. The boys certainly didn't mind all that time on the beach, and for once I didn't feel the need to go anywhere else.
The boys absolutely loved the beach and probably could have stayed another week and still enjoyed it. They were thrilled with building sand castles and smashing them, digging for sand crabs, and running and jumping in the water. Last year they were still afraid of the ocean waves. By the end of the week they were jumping in them and I had to pull them back several times when they jumped into large breakers. They even wanted me to carry them into the water and jump over the waves past where they could stand. After this, I think by next year they might actually be swimming out into the water.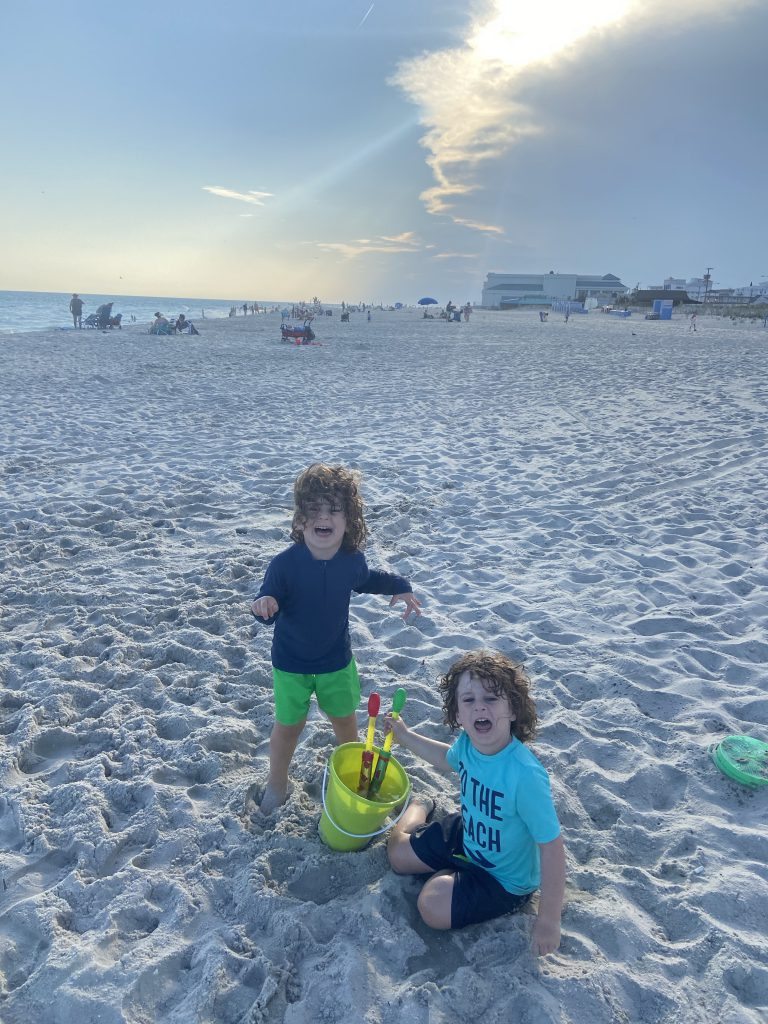 As hard as it is for us to not have the chance to travel around the world right now because of COVID, it turned out we could have a pretty great vacation just a couple of hours away from where we live. The pandemic is changing travel for the entire world and people are starting to rediscover local options, road trips, and camping again. For us, this was a great opportunity to rediscover the kind of vacations we took when I was a kid and come to realize how perfect a beach trip can be for a family. Even leaving home, it was pretty easy to stay very safe and minimize risks on this type of trip which was the most important priority for us. Anyone can enjoy this kind of vacation without feeling at risk, and it may be the best way for us to get a much needed break while actually supporting the local tourism industry.