How to enjoy Seattle with kids
- 4 minutes read
- 791 words
Seattle, the Emerald City, is best known for being gritty. Grunge bands, coffee shops, and legalized drugs aren't most parents' ideal picture of a trip, but there's actually plenty family friendly fun to be had around town. The city's connection to the water, aviation, and history actually mean that there are numerous activities for kids to enjoy.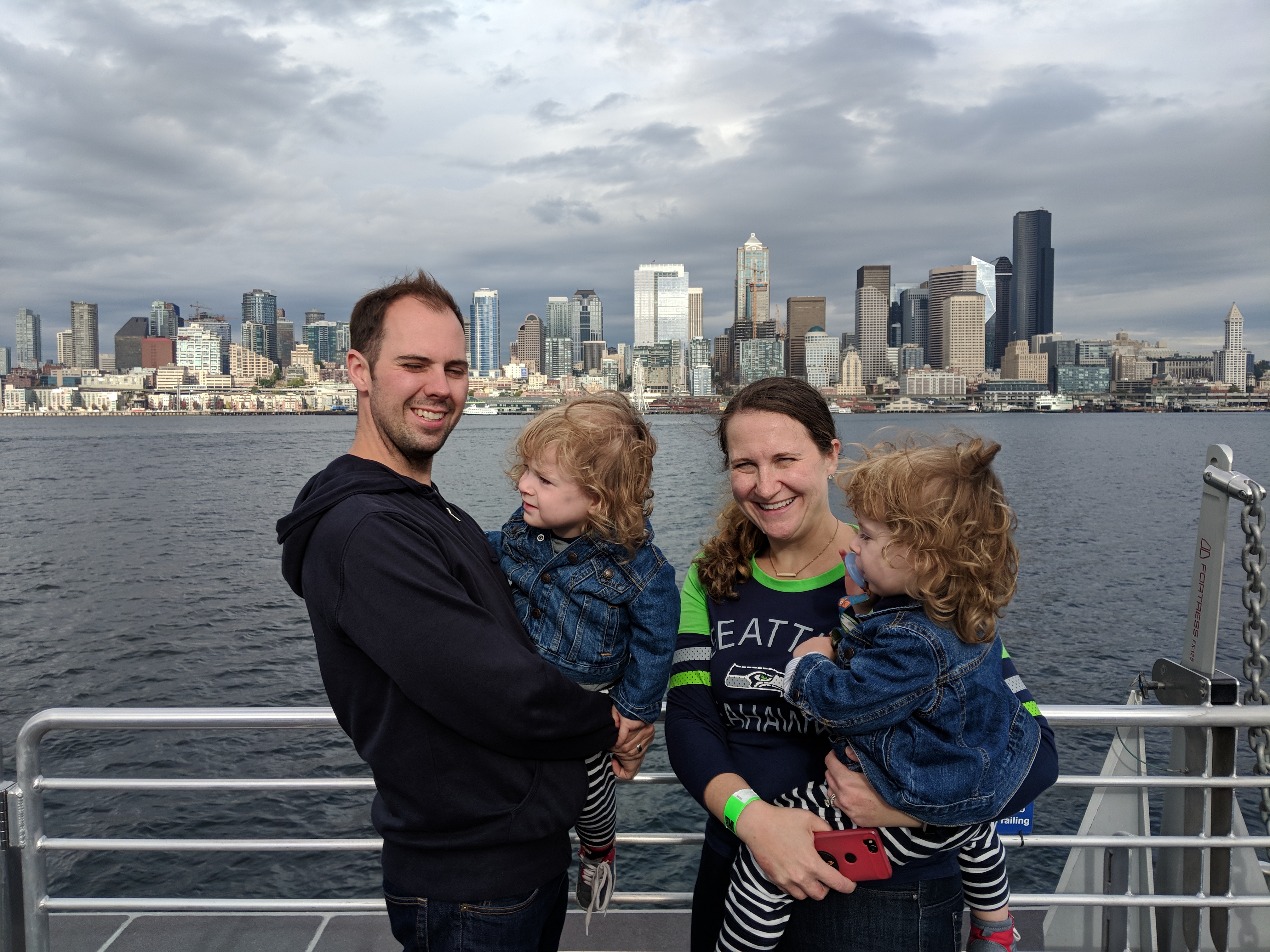 Every tourist in Seattle has to visit the Pike Place Market. Home to the original Starbucks and the fish stalls where they toss massive salmon around, it's a feast for the senses. There are also numerous restaurants and two breweries to spend some time relaxing at. Children will love seeing the fish tossing and wide range of wares on display across the market.
Just down from the market is the waterfront. It used to be fairly desolate but these days houses several touristy destinations. Along the water are the aquarium, a pier with rides and games, ice cream shops, the large Ferris Wheel, and a park. A stroll even without a visit to these destinations is nice with great views over the bay to the Olympic Mountains and the boat traffic. At the northern end is the Olympic Sculpture Garden, a great spot to run about and see some unique life-size art.
From the waterfront it's possible to grab the ferry over to West Seattle. There isn't a ton to do there itself other than visiting the Marination Ma Kai restaurant for some great Hawaiian fusion food in a great outdoor setting right on the water. There's also small beach from which you might hear and see seals in the water. The ferry is a great ride across the water with fantastic views over the city skyline.
Also on the outskirts of town, the Museum of Flight is a must-visit destination with kids. The massive museum holds a giant collection of planes, helicopters, and even some space stuff, much of which can be explored inside, perfect for kids. There are even two play areas with aviation themed stuff to climb on and explore. The hangar houses pretty much every Boeing plane ever made, even jumbo jets like a 747, an ultra-modern 787 Dreamliner, and Air Force One from the Johnson administration, all of which can be explored inside. There's also an extensive collection of war planes from WWI, WWII, and beyond. Families can really spend the bulk of a day here.
[gallery ids="2358,2359,2357" size="large"]
Back in town, another transportation themed activity involved exploring the history of boating down at the Center for Wooden Boats on South Lake Union. We were lucky to discover a wooden boat festival one weekend where we were able to get a private sail around the lake on a small wooden boat for the whole family for free. The nearly one hour sail around the lake gave up close views of the landmarks as well as numerous boats crossing the lake and a ton of seaplanes taking off and landing on the lake. Other, larger boats are also able to be toured. For kids who love water and boats, it's a great way to spend a day learning and exploring.
[gallery ids="2361,2362" columns="2" size="full"]
An unexpected discovery that occupied our boys for longer than expected was the Amazon Spheres. Inside, they loved seeing the majestic trees and plants, exploring the canopy above the trees, and watching the fish in the tanks. They were even more enthralled outside though with the games set up in the small park in front. Giant Jenga blocks occupied them with building towers and crashing them down. They also loved cornhole and throwing the bean bags around the lawn. On a warm sunny day, we spent almost two hours sitting on the bean bag chairs while our boys occupied themselves.
[gallery ids="2363,2364" columns="2" size="full"]
Another fun place we discovered to explore is the massive playground at Madison Park. With separate sections of age appropriate slides and equipment for different age groups, it's nice for kids to have something to enjoy without getting trampled by the big kids. There's also a zip line swing and about six swings so plenty of room for all children. There is even a big climbing and rope section with seats and various equipment, sure to keep kids of all ages occupied for a while so that parents can get a short rest.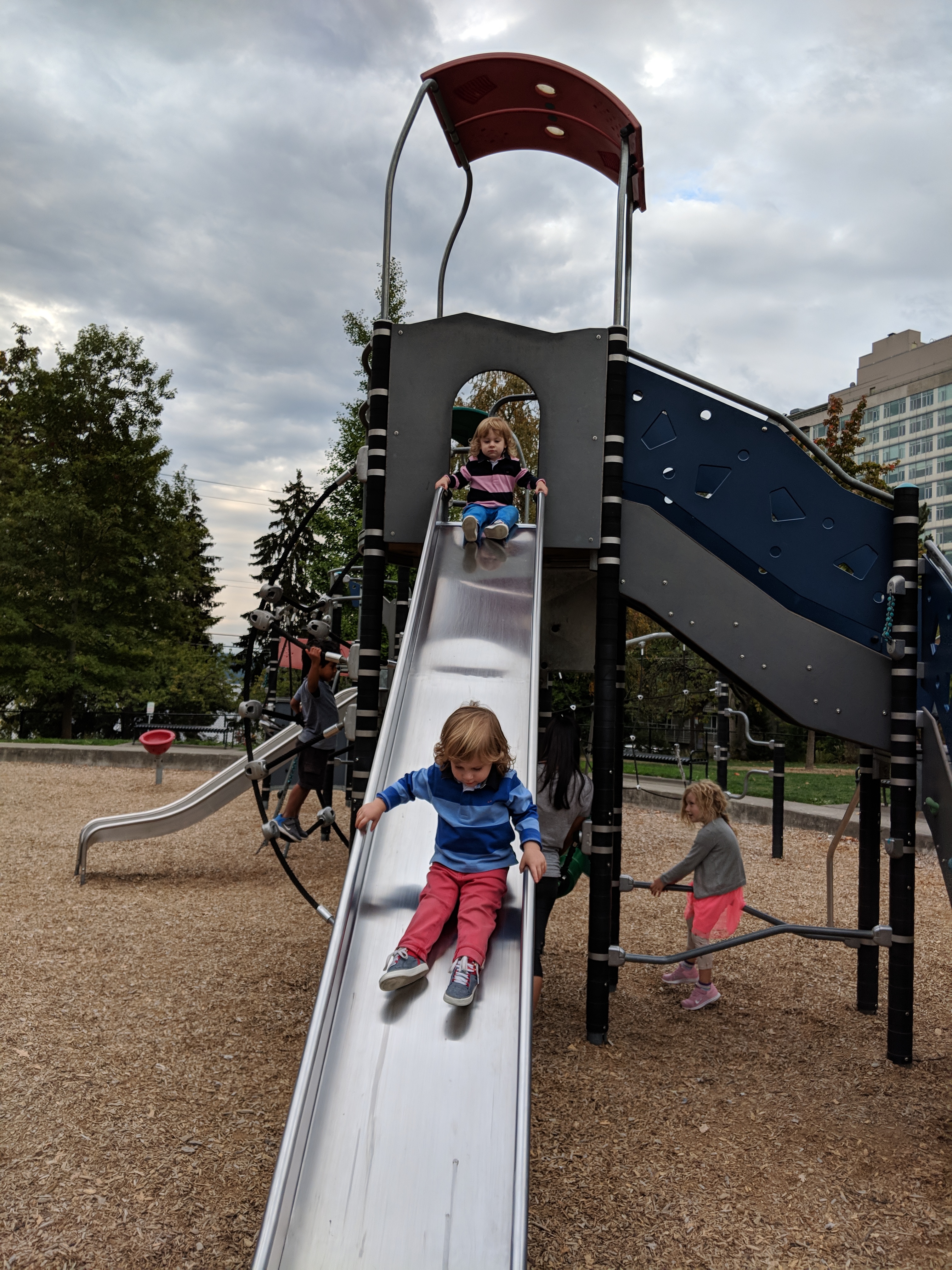 Seattle is rife with great activities to keep kids entertained, educated, and occupied. Home to Boeing and Amazon, the companies even provide diversions for kids. Rich with history, especially transportation and the western American expansion, there's even a lot for kids to learn and experience throughout the city. Parents don't have to just come to Seattle for coffee, they can actually bring the kids and find plenty to do.