Parents gone Wild: 10 ways traveling without kids is different
- 4 minutes read
- 715 words
Traveling with kids can be a new and challenging experience for parents, especially those used to traveling alone before. It's certainly not easy and requires a ton of planning and advance work. However, traveling as a parent without kids can be quite a change too. After two years of months of preparation before trips with our boys, our trip to Stockholm and Berlin was quite different. Here's how it varied.
1. Our days ended much later. They also started later because there was no one to wake us up, but we didn't have to run back to the hotel for an early bedtime. We could even plan to do things after dinner and didn't need to head to dinner at 6. 2. Our plans were more spontaneous. When we traveled with the boys, we tried to schedule things pretty tightly knowing we'd need to make the most of limited time between naps and meals. When it was just us, we could leave time open and have options to pick from, leaving the decision of what we'd do down to the last minute. 3. We did things longer. We could sit around after dinner for dessert or coffee without worrying about getting back to bed or having cranky co-travelers make us leave.
4. We had to worry more about timezones. We wanted to stay in touch with the boys and our family watching them. International texting plans helped (thanks Google Fi) stay in touch, but we also wanted to video chat with the boys and had to keep time zones in mind when planning these calls. 5. No reservations. We didn't need to book tables way ahead of time to get early seatings and two high chairs. We could also go to the places we really wanted, especially the fancier, less child friendly places. 6. Adventure calls. We could do more adventurous things than we'd otherwise do with kids. Activities to tiring or dangerous for toddlers were fine for us to do. Hikes, long walks, and a street art tour of the famous Stockholm subways that would have been too logistically difficult with a stroller were all possible on this trip. 7. Boring is fine. On the other hand, we could also do things that would be way too boring for kids like visit museums. While they might have enjoyed a quick visit to the ABBA museum based on their musical tastes and dance moves, or enjoyed the massive ship at the Vasa museum, they wouldn't have let us slowly browse and read all the information at each like we were able to on our own.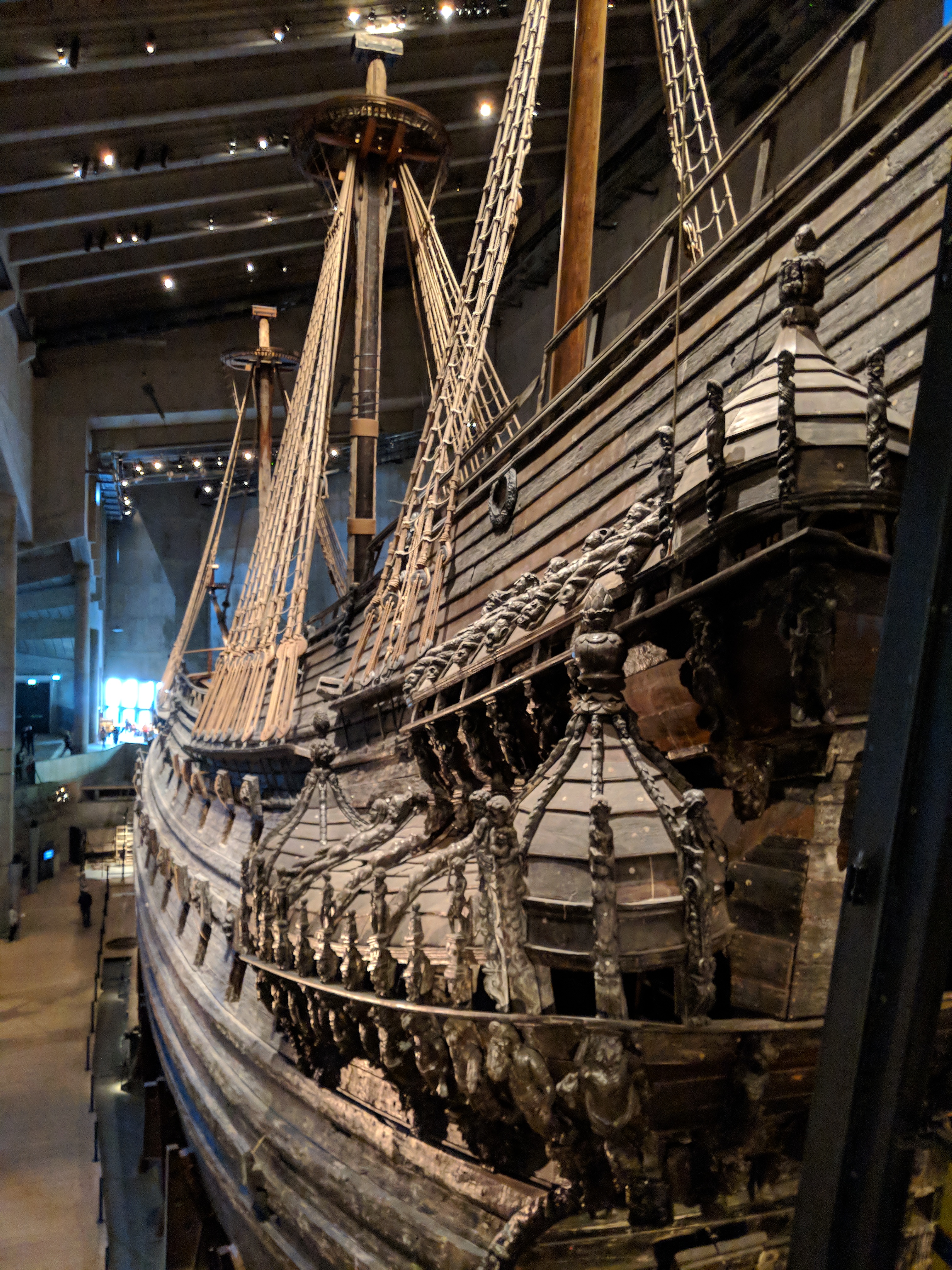 8. In charge of our own destiny. Decisions about when to move to the next thing were solely up to us and no one else. We didn't have to leave a meal or activity when someone else got cranky or tired. As a result, we could move much more leisurely and stay relaxed. 9. We could go further. We didn't need to be tied within 20-30 minutes of the hotel in case we needed to grab something or to grab an emergency nap. We could travel all the way out on the subway in Stockholm and Berlin, walk around larger swathes of the city, and switch easily between different forms of public transportation without worrying about how long it would take to get back. 10. We could go everywhere. In Portugal, we didn't completely limit where we went because of the boys or their stroller, we went up and down streets we had no business trying to do with a stroller, but we definitely planned some routes around these logistics. In Stockholm, we didn't have to miss out on the narrowest street in the city, a medieval landmark, any churches, or stairways around the city we would have otherwise missed.
I never thought I would love traveling with kids so much until we did it twice. Sharing experiences with kids is incredibly rewarding. It even changed how I travel and what I look for in a travel experience. But, there are definitely times a trip just won't work logistically with kids and sometimes it's beneficial to get away. Traveling again without kids for the first real time since they were born opened my eyes to how different it really is.