Discovering the importance of community
- 5 minutes read
- 858 words
When we moved, I had no idea that we would be completely changing our lifestyle thanks to an actual community around us. It turns out that having tons of families in similar positions around town, a walkable town, and one that actually runs events to encourage the community makes a huge difference when raising a family. In the few short months we've lived here, we've started to feel like we belong thanks to the incredible support from all around.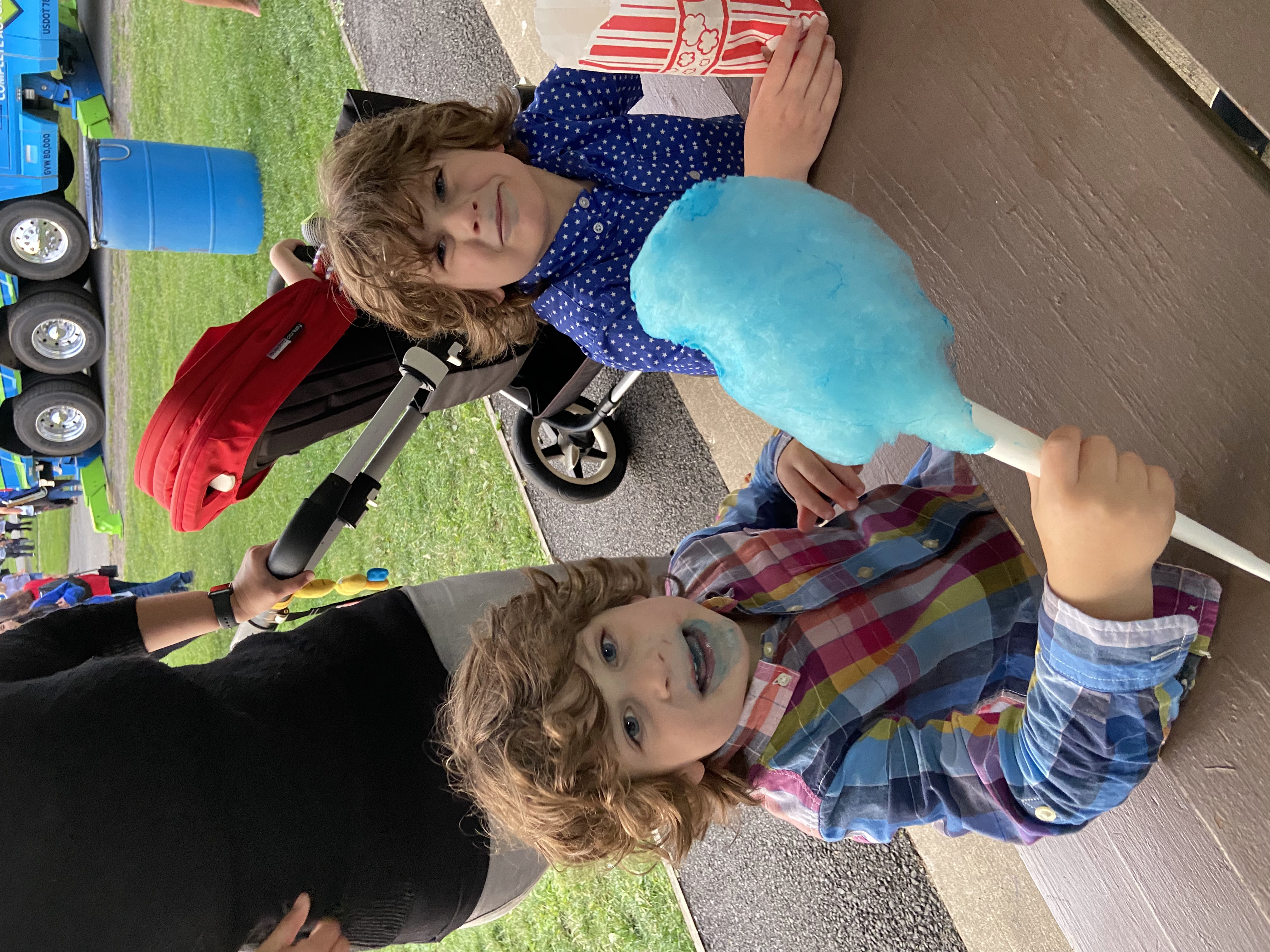 It's not like our old house, neighborhood, and town felt cold or disconnected. It's just that we were in a spot with seemingly fewer families with young children, or at least they didn't seem to live around us. Granted, we didn't work in town or even send the kids to daycare in town, but in a decade living there, it felt like we barely got to know most of our neighbors until COVID, and only knew a handful of families with kids, none the same age as ours. There also just weren't many events in town that brought families and neighbors together. Perhaps mostly due to our location on a long dead end road that went up a mountain, we never got to know anyone in town or even really explore town in our whole time there. With only a couple of pizza places, a Chinese restaurant, and a Mexican café that was out of business on and off our entire time there, it wasn't like there were a lot of reasons to head into town either.
Now, we're in a town that feels like a spider web of connections across families and neighborhoods. It seems like every family we meet at a birthday party or around town is connected to either a neighbor or another family we know from daycare. We're not even in the public school yet, but it's easy to see that once we are we'll be interweaved in the community around us. Even just since we moved in, we've been welcomed with a bevy of birthday parties we couldn't attend before because we lived farther away. Now, fellow families from daycare and coworkers of my wife who live in town have been around and invited us over to hang out with their families and meet others from town too.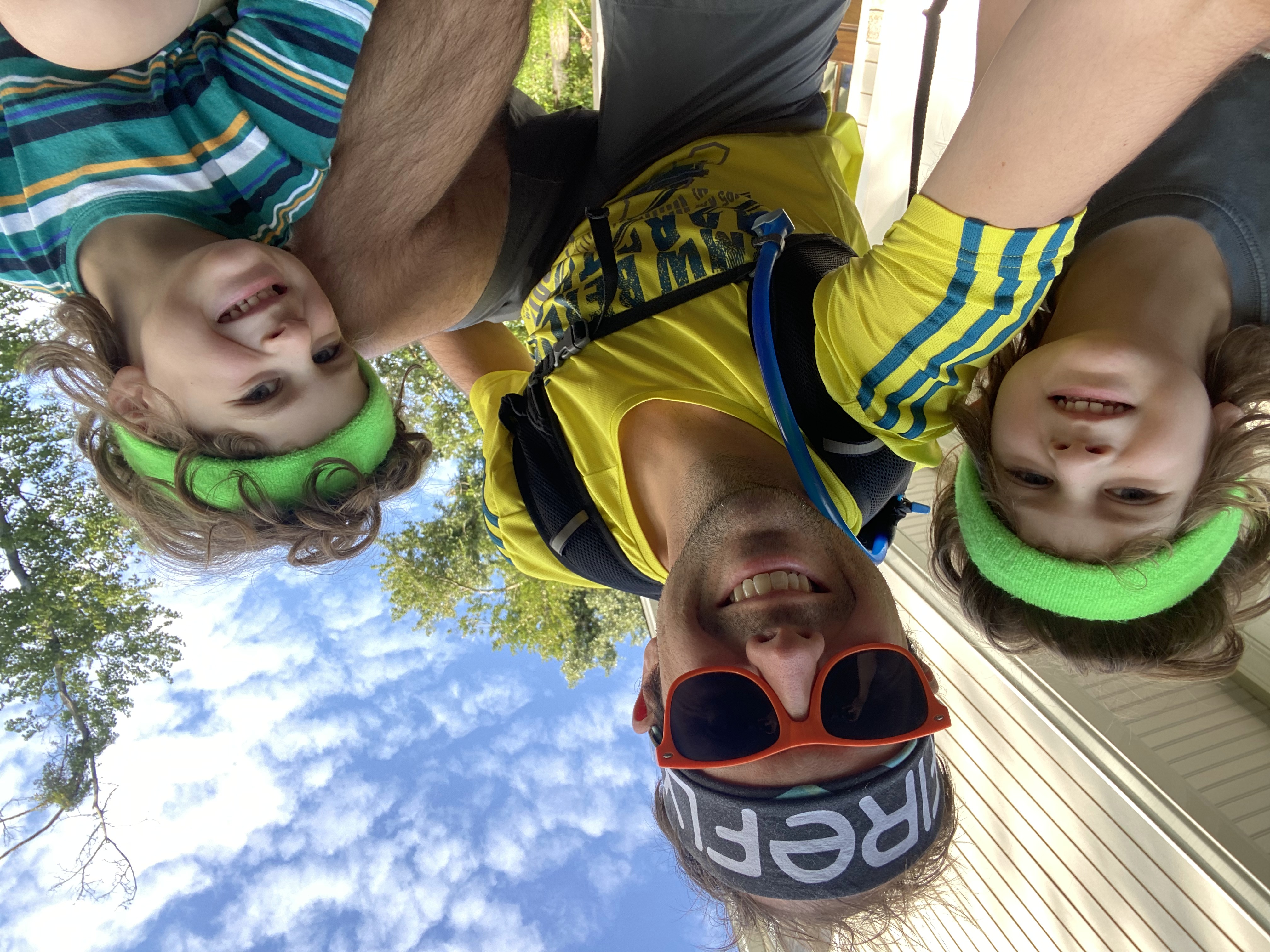 The town itself also encourages community through a ton of events we've already participated in. Every Sunday in the summer, at the gazebo in front of the borough hall and library, bands perform concerts for what feels like half the town on the lawn. We ended up going to over half of them this summer. There's also the Fourth of July parade, one of the longest running in the country, where the entire town comes out onto front lawns to watch what ended up being, even in this year when it was "limited" due to COVID, over an hour long with a collection of emergency and military vehicles, classic cars, bands, floats, and community groups. Of course we ran into some of our neighbors and other families we know from around town.
This summer, we also went to the National Night Out in town. The town sponsored a ton of food and drinks among a band, kiosks for town groups, and the local police, fire, and ambulance corps as well as a helicopter demonstration from the nearby hospital. Though we couldn't stay, there were fireworks and a movie night after. Unsurprisingly, it was very popular with families, and we ran into just about every other family we known in town. Many of them are actually the same ones we see regularly at the playground at the public elementary school about 500 feet from our house. Of course we've set up quite a few play dates there too.
Living in a town with sidewalks and numerous options for walks also provides a way to meet more neighbors and foster community. Even though we take different routes on family walks, bike rides, and when I'm running, we encounter the same neighbors, often walking their dogs too. Little kids and dogs are great at making introductions, so within a few weeks it felt like we know just about every dog in town and their owners. I've also met, or at least see the same runners and cyclists while I'm out for my morning runs. I'll even periodically get a honk as someone we know in town drives by.
For our family that doesn't tend to go out of our way to meet others, living in a town with an actual community has made a huge difference. The kids have a large circle of friends from school and around town, and we've made connections with more neighbors and fellow parents in a few months here than in a decade before. It's great to feel connected and supported around town and just to know that there are others facing similar challenges raising kids around town and that people are there for help when needed. Living in a town that looks out for its people and where the people look out for each other has completely changed our outlook as a family.