My five favorite books of 2021: so far
- 7 minutes read
- 1391 words
There are a ton of incredible books to read in 2021. 2020 changed my reading habits considerably. I now read almost entirely from actual paper books from the library, unlike before when the bulk of my reading was on audiobooks. Moving closer to a library, and the recent reopening of the library meant that I could get just about any book I wanted fairly quickly, so I've been tearing through books from the library ever since. An in person visit to the library has also helped me discover new books I wouldn't have known about otherwise, just from browsing the shelves. A few of my favorite books so far this year were ones I stumbled upon in the new release and featured sections.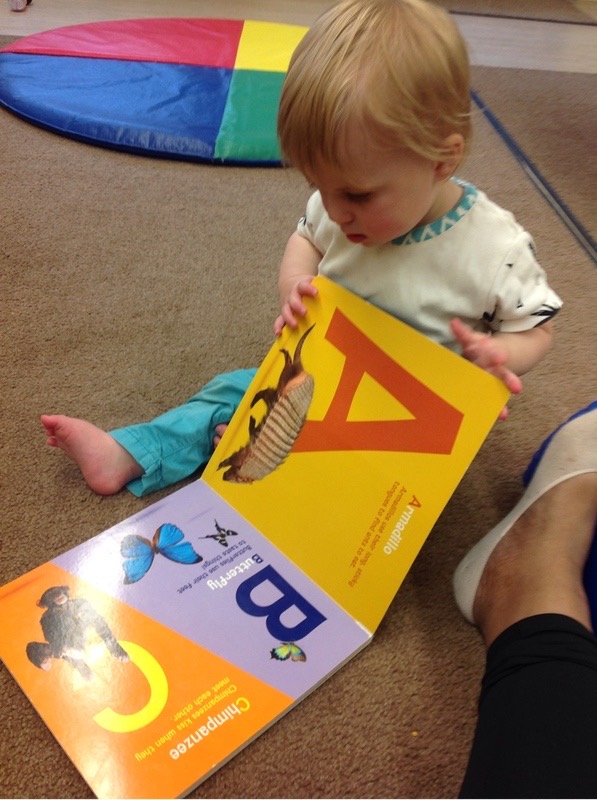 Last year I set a goal to read more non-fiction and try to broaden my world views through reading even more. In fact I specifically picked up a few books that jumped out as ones I might not agree with, or ones that didn't immediately stand out as a topic I was deeply interested in, but felt I could benefit from learning more about. That's how I discovered Senator Klombuchar's Antitrust, especially relevant right now as potential bills are going through House committees focused on the topic. I also found On Juneteenth, a series of essays about the holiday itself, now a federal holiday, as well as the experience of growing up Black in Texas.
I also went down a deep path with books on Climate Change and potential solutions. Bill Gate's latest book made many headlines this year, but in the climate science domain, it is pretty controversial as it prescribes numerous technical advances that haven't yet materialized as saviors for the crises rather than immediate action. Beneath a White Sky explores some of these potential geo-engineering approaches and shows how humanity doesn't have the best track record when it comes to engineering our ways out of crises. That takes me to the most impactful book I read this year, and the one that's shifted my thinking the most.
The New Climate War: The Fight to Take Back Our Planet - Michael E. Mann
In this book, Michael E. Mann, a renowned climate scientist and professor at Penn State, explores not just the science of climate change, but also the politics and how huge corporations and individuals have shifted from waging a war on the science of climate change since the vast majority of people now accept it as truth, to waging a war of inaction based on the false focus on individual efforts, pessimism about the situation and our ability to do anything, and focus on technology coming along that saves us. Put in this lens, it's amazing how successful this campaign has been in shaping our thinking. While individual action is helpful, I'm still sticking with my electric car, fewer trips in the car, and far less meat consumption, it's only along with systematic change specifically challenging the fossil fuel industries that we will be able to keep below the 1.5C target the world agrees is necessary to stave off massive damage. It's completely changed how I think about messaging and political action around undoubtedly the largest crisis of our time.
How to Build a Boat: A Father, his Daughter, and the Unsailed Sea - Jonathan Gornall
I loved this memoir in which the author, a father who loves the sea, takes it upon himself to build a traditional boat from scratch as a present to his daughter, just to prove that even in today's world where we're so far removed from the creation of just about everything we own, it's still possibly to make something with your hands. Without any real experience, he goes through several phases of construction of a traditional wooden planked boat, eventually managing to get it together and even sail it. Mostly though, it's a book about becoming a father, the responsibilities that come with it, and learning to let go of things outside of our control. I love the idea of handmaking something like this, especially for my kids, and this book was very nearly enough to get me to do it, at least until I realized what a struggle it was for me to even put up a pre-made plastic shed in our yard.
American Cider: A Modern Guide to a Historic Beverage - Craig Cavallo, Dan Pucci
I've been a pretty big beer drinker for a while now. While I enjoy a rose all day, and can be persuaded to have some wine or a cocktail at times, I almost always reach for a craft beer. I mean I even brew my own. To me, cider was a drink you have when you're either too young to enjoy beer yet, like fruity cocktails, a gateway to beer for me in my early twenties, or what you have in England when there is no good beer on tap. Most of my cider drinking memories are Woodchucks in college. This book changed my perception of cider, and I learned that until recently, cider was the far more popular drink in America, the normal person's beverage over elitist beer. With a tremendous number of apple trees across the country, it was easy for everyone to have access to fresh cider while also offering unique notes in each region thanks to different apple varieties. It introduced us to the awesome Ironbound Cidery not too far from us which we love going to now. Our fridge has been stocked with cans of cider ever since picking up this book.
Eat the Buddha - Barbara Demick
Tibet is a place I didn't really know much about. Other than a rough idea of its location, I knew very little of the history and the way it's changed even in recent years. This book opened my eyes to the rich an unique culture of the people of the Tibetan Plateau, how the Chinese cultural revolution ripped through the area, and the long term effect on the area. It looks at some of the headline making news from the region like the flight of the Dali Llama and the large Tibetan diaspora, as well as why self-immolation became a common method of protest in Tibet. I think this region of the world has a fascinating but often overlooked history in the West, and learning more about the ceiling of the world expanded my understanding of the impact of the people of Tibet.
The Third Pole: Mystery, Obsession, and Death on Mount Everest - Mark Synnott
On theme with my reading about the Himalayan region, I loved this memoir about Everest that goes way beyond a retelling of a summit attempt. Expanding on the history of climbs from the very first to the present commercialization of Everest, it paints a rich picture of how the mountain has been tamed and yet remains one of the most dangerous places on the planet. The author recounts his climb, the difficulties in making a summit, and some of the largest disasters on the mountain while also explaining how the climbs have evolved over a century. While on the mountain, they search for the camera of one of the first climbers of the mountain in an attempt to prove that they may have been the first to summit from the China side of the mountain. I love these inspirational stories of athletic perseverance and growth and find them tremendously motivating for my own personal athletic journey.
The year is only half over and yet it's already been an incredible year for books. I didn't even count the fiction books I read, some of which were truly excellent tales of world building and character development. The non-fiction I've found this year has been a great opportunity for me to learn more about topics I hadn't previously explored and also to get way deeper into a few areas I had a cursory knowledge about before. The pandemic has made it possible for me to discover a greater selection of books and to read a bit more often as we wind down at night or relax on the weekends. I've thoroughly enjoyed learning about some of these topics and taking the time to read more than ever. If you haven't been reading lately, there are some great books out there just waiting for you.