Why we picked Norway for our first trip with our babies
- 9 minutes read
- 1841 words
When you see Norway, the majestic scenery of the fjords is breathtaking. Lush, verdant green mountains rising above crystal clear blue water with stark gray rock faces and cliffs hanging above landscape that appears to never have been touched by human hands, it may be one of the most serene and pristine places left on earth. From the lively flora around the Fjords to the harsh desolate moon-like landscape in the north above the arctic circle where windswept rocky plains lead to the cliffs overlooking the North Sea, it can also feel like the end of the world, and technically for Europe, it is. But in behind the incredible scenery and nature, there are many other reasons I chose Norway as the first international destination with our twins who will be a year old when we travel.
Because of this incredible natural beauty, we booked a two week cruise with Holland America out of Amsterdam, cruising up the coast of Norway from the entrance to the land of the Fjords, Bergen, up through Viking land centered around Trondheim and Alesund, all the way up to the northernmost part of continental Europe, the North Cape outside of Honningsvag. The cruise promises to be an incredible blend of natural beauty, stunning landscapes, amazing Nordic history, and perhaps even some reindeer sightings. This will be our first trip out of the country with the boys, their first flight, and the longest time away from home by a good amount. We're hoping that they catch the travel bug that my family is famous for early on.
Kid-Friendly and Family-Friendly Norway
Activities in Norway for Kids
Norway is packed full of kid and family-friendly adventures. Not only are many of the activities child-friendly, but the entire country is very family focussed and encourages traveling and even dining with young children. Norway is an exceptionally family focussed country where families do everything together from hiking together around the amazing landscape to nice dinners out in town with young kids. It's not a place where you will get angry looks for bringing children to a restaurant. At home, we get odd glances with the twins at any restaurant that isn't fast food until people see how well behaved they are. At breweries we still get odd looks for bringing infants, though this seems to be trending more toward the normal. In Norway, these are much more common occurrences. Even better, the transportation is kid-friendly and seems designed to be exciting and interesting to them. What other place can you take a one-year-old on a cruise ship, smaller boat on the fjords, bus, cable car, and a historic train all in the same day? For our kids who love "The Little Engine who Could", and the transportation parts of  "Are You My Mother?", this is going to be heaven for them.
Getting Around Norway with Kids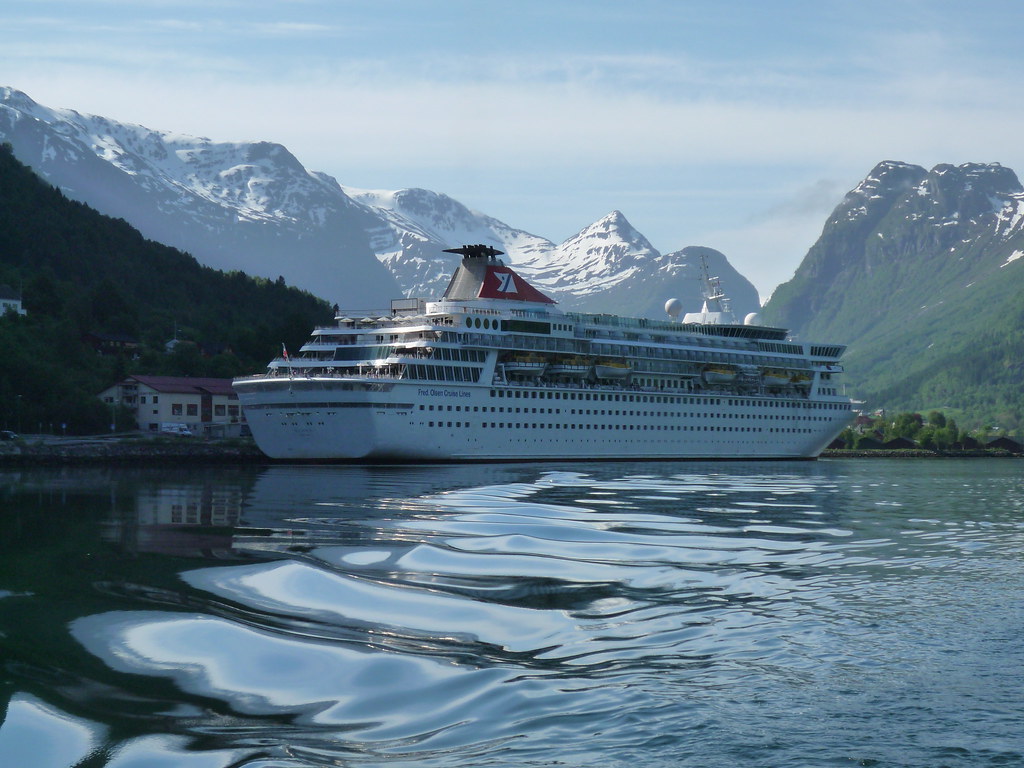 Speaking of transportation, a big reason we decided to visit Norway was the amazing options for getting around. At first, we thought we might rent a car like we normally do to tour the country at our pace. Then we discovered how awesome the trains in the country are, connecting the whole country from Oslo in the south all the way up into the land of fjords past Bergen. Many people take this route to see much of the country. Norway is so huge though - I saw somewhere that if you flipped it over on its southern tip, it would reach Rome, in order to see the entire stretch, a cruise provided the most options. When we discovered the incredible summer cruise Holland America offered, reaching from Bergen to the extreme northern tip of the country, we knew this would be perfect. Having stability with location for sleep will help the boys adjust to the time and hopefully stay on the same sleep schedule that we are used to and plan around. Having meals and a space for taking breaks on long days will also provide some needed consistency for them, while allowing them to still absorb all of the incredible experiences we plan on partaking in. And perhaps most importantly, transportation around Norway, from public transport on trains and busses to tourist activities like fjord boat sightseeing tours and even cable cars all provide discounted rates for children - and almost all are free for children under 4.
Active Activities in Norway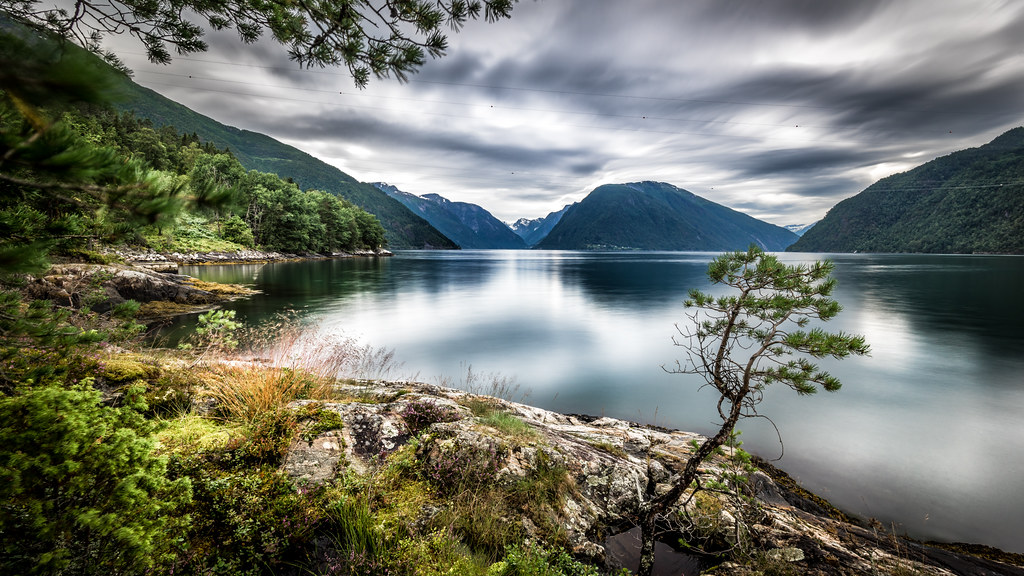 Unsurprisingly, the country known for cross country skiing, biathlon, and running up and down mountains for fun has numerous opportunities for active activities across the country. Hiking is essentially the national past-time and because of the unique landscape and topology of the country - all cities are on the coast and huge mountains tend to rise up next to them - there are incredible views to be had of the coast, cities, and fjords, typically a fairly short hike from city centers. In Alesund, the Mount Aksla overlook is a 1 hour hike from the cruise port. In Trondheim, the lakes and mountain trails of Lian are a quick but scenic cable car ride away. In Bergen, Mount Floian is accessible via a 1 hour hike or a funicular. In Flam, the mountains and breathtaking waterfalls can be accessed via a short but incredible historic train ride through the mountains. These hikes are often taken by Norwegian and other active European families so they tend to have some facilities for families. Some are even stroller friendly. Norway may be known for the cost of food and drink, but because there are so many amazing natural sights to explore, you don't need to plan a ton of expensive touristy adventures. I believe it is important to instill a sense of adventure and passion for fitness early on, and have been trying to involve the boys in active plans around home, but I believe experiencing the natural beauty of Norway will solidify this in them further.
English is Widely-Spoken in Norway
I enjoy traveling new places, immersing myself in the culture which includes the language as much as anyone, but when traveling with young children, it's nice to be somewhere where your primary language is widely spoken. This helps somewhat with the culture shock for young ones, though it actually impacts them far less than adults. Importantly though, when you are rushing to make a train or boat because getting dressed took longer than expected because Sophie was missing, it's nice to be able to get directions quickly without the added stress of trying to translate or flip through a phrasebook. In the event of an emergency, it's also good to know you will have less of a language barrier if help is needed.
Norway has Incredible History
Before researching this trip, I always believed that Denmark (where my family descends from) was the primary player in the Viking age. Not so. The Vikings TV series actually takes place in Norway primarily for good reason, not just because the stunning scenery makes for good TV. Norway was the seat of several important Viking kings and large Viking towns. Trondheim was the seat of power for Viking kings for much of the Viking age and the islands around Alesund contained the realm of Vikings who would go to conquer Normandy in France. The history is omnipresent throughout the country with museums, historic sites, and dedication to Vikings in shops and restaurants even. There's even a brewery in Flam that is designed as a Viking hall. I can't wait to see it. I'm excited to share our Scandinavian and Viking heritage and ancestry with the boys as trips to Northern Germany and Denmark when I was younger really connected me to this history.
Norway has a Flourishing Craft Beer Scene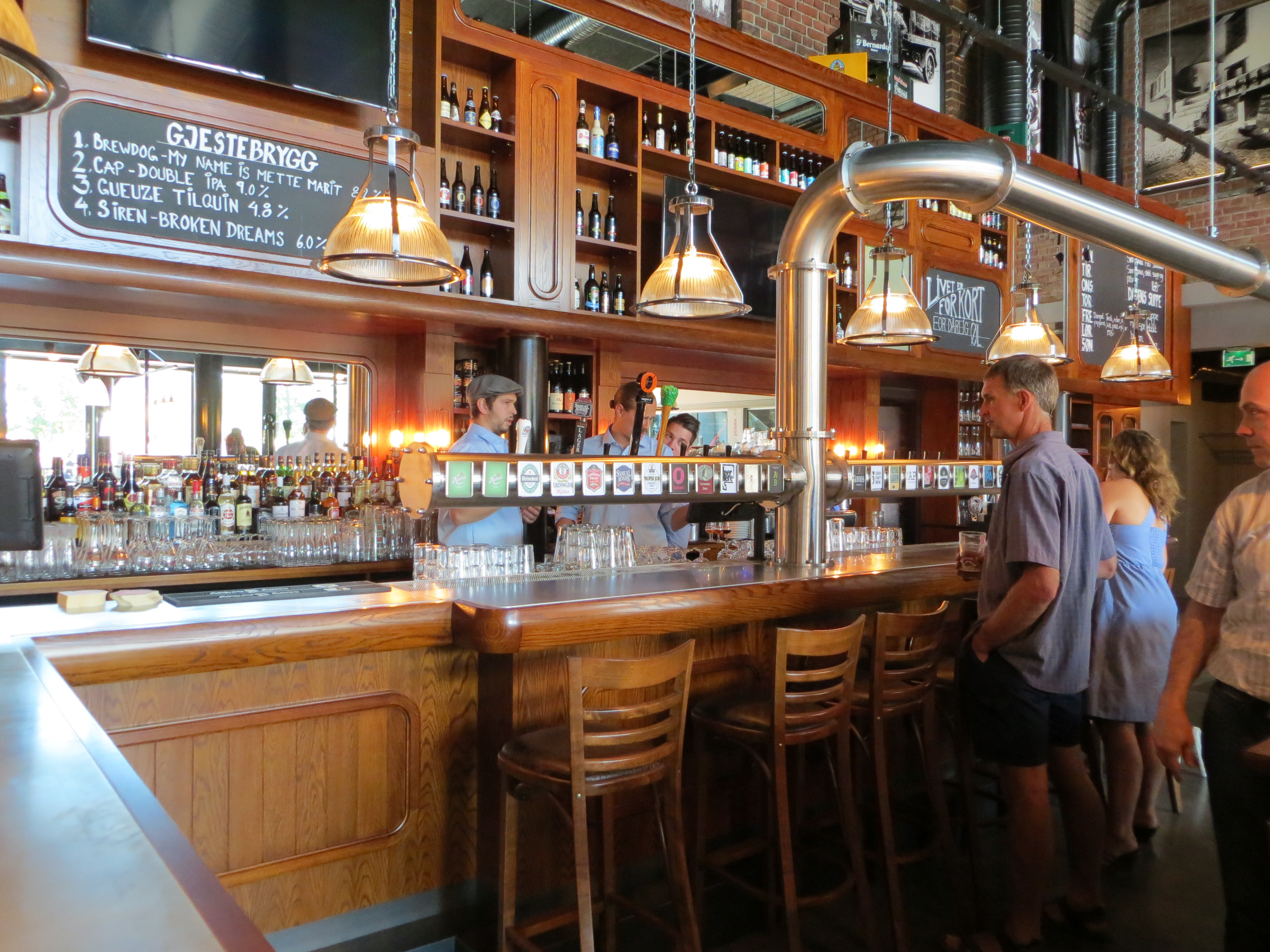 Much of Europe, particularly the east and north is just beginning to go through a craft beer renaissance similar to the one the US experiences in the 1980s that led to the proliferation of craft beer now. Though not as prevalent as in the US yet, Norway is one of the leading countries with growth of craft beer in recent years. Consumers are beginning to reject the huge brewers and demand more flavor and complexity, much like the trend to flavor forward beers like IPAs and Stouts in the US. Taste is moving from light lagers to deeply complex ales. Norway has begun this move as well, likely helped by the difficulty of getting foreign beer distributed across the lengthy country. Norway has several award winning breweries who are changing the beer scene throughout the country including the Viking themed Aegir brewery in Flam, Geiranger brewery which can be found across the country, not just in native Geiranger, and Trondheim Microbrewery, among others. For us, breweries are great places to stop at on vacation with the boys. They offer a nice respite from long days of hiking or exploring cities on foot. They tend to be fairly comfortable compared to restaurants and don't pressure you to leave or hurry as long as you have a beer. They work well for stops to feed the boys and perhaps get in a quick nap while we get a beer or two. Plus, from what I've read, Norway has some of the best craft beer in Europe. The Vikings have been making beer (or at least mead) for over 1,000 years after all.
Norway loves The Sea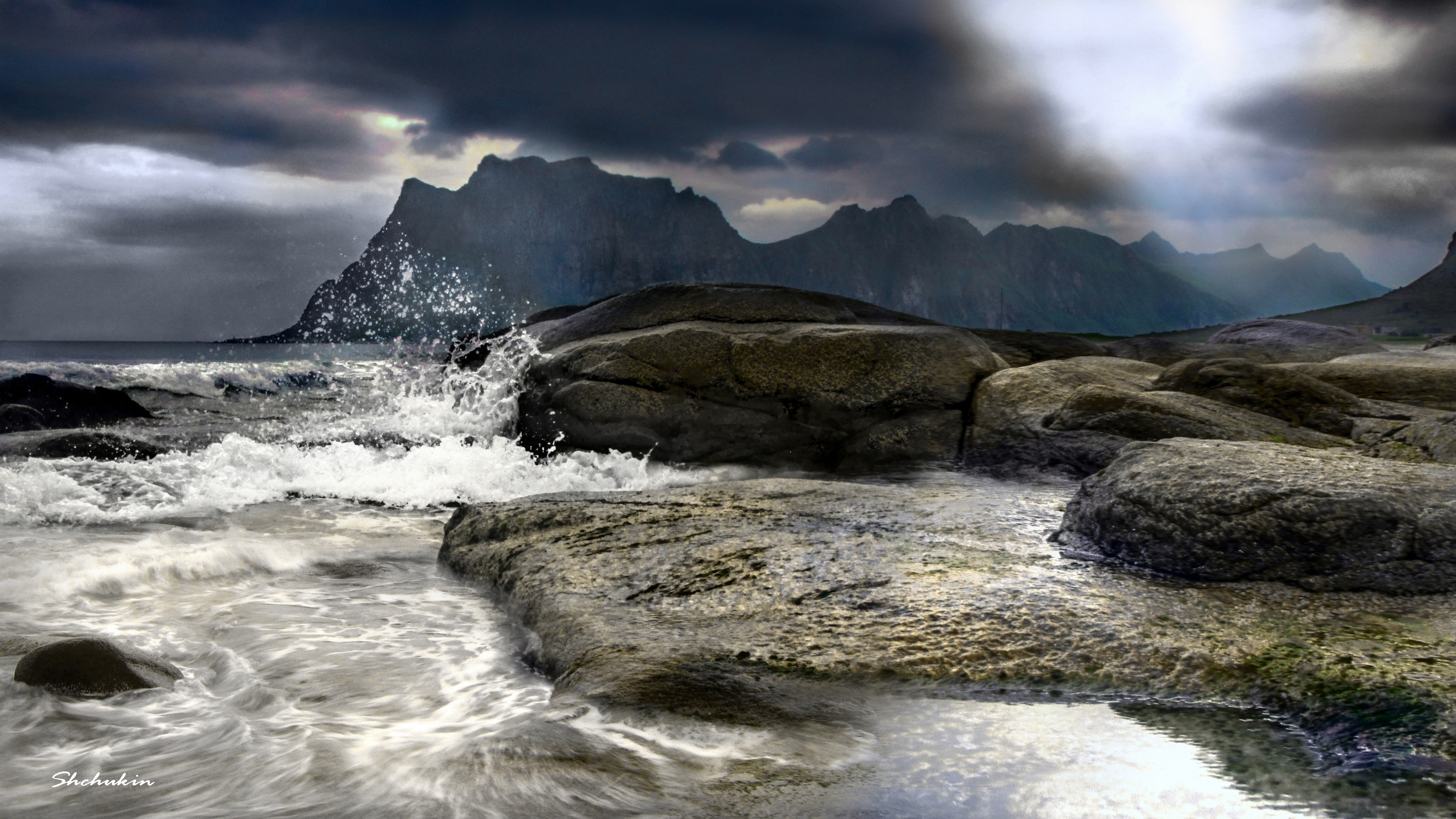 Norway is a country heavily influenced by its relationship and proximity to the sea. Norway's population is nearly entirely found along the coast and the culture and food are heavily based on this closeness. Of course the Vikings were masters of the sea, but the love of the water continues today. Many towns have excellent aquariums and the one in Alesund is Scandinavia's largest. Aquariums are perfect for young children with a good blend of education, experiencing nature and animals, and for the very young ones, just seeing lots of swirling movement and colors. The food in Norway incorporates fish as well and though not all fish is optimal for small children, it's a healthy and local option that can be great. Many of the things to do in Norway are on the water too. For older kids, kayaking and high speed boating provides a thrill while more relaxed leisurely boat sightseeing tours are perfect for younger ones.
Norway is the perfect destination for us to take the boys on their first trip outside the country. It has an incredible bevy of activities to spark their imagination and captivate their interest. They'll experience great history related to their ancestry, and stunning natural sights that will influence them forever. I hope to develop a love for natural beauty and these pristine landscapes that lasts a lifetime for them. For us, the logistics are perfect for little kids that require a lot of advanced planning, and the costs are better than expected thanks to a strong exchange rate. Norway has been a bucket list destination for us for a long time, but now with children, it's the perfect time to visit.